Sourced Capital Review
Tight core lending standards temper its short history, although less sales talk and more substantial information is needed.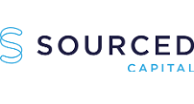 Sourced Capital's Bridging & Development loans are currently unrated, due to not enough information being provided.
This account has been paying lenders in the region of 10%-12% interest after bad debts.
Visit Sourced Capital or keep reading the Sourced Capital Review.
What is Sourced Capital?
Sourced Capital does loans to UK property developers. The loans are usually to develop the property, but they can include part of the cost to acquire the land or to support developers while they seek buyers for their developed properties. Sourced Capital targets returns for lenders of 10%-12%, before bad debts.
When did Sourced Capital start?
Sourced Capital opened its P2P arm in mid-2019. Its total lending is now around £49 million, including some millions in test loans prior to opening.
What interesting or unique points does it have?
We always like to see P2P lending companies that are highly focused on one type of lending, especially with development lending, which is unlike any other. While Sourced has other parts to its business that are involved in property in other ways, its P2P lending platform is purely for development lending.
Sourced Capital has its own ecosystem. All its borrowers are Sourced franchisees that commit to receive education, support and tailored advice in taking their development projects profitably from start to finish. Some franchisees are experienced, but appreciate the support, in particular when it comes to arranging the financial aspects, which is often the biggest headache.
Sourced is obligated to support franchisees every step of the way, which should help improve the success rate of developments. This ecosystem also offers potential pricing advantages when it comes to setting lending interest rates for the borrowers, who are already Sourced customers and work regularly with Sourced.
Sourced Capital is for either high-net-worth investors or for lenders accepted as sophisticated by the regulator, which includes anyone who has already lent in two P2P loans and/or two P2P lending accounts in the past two years. (You can see Sourced's full definition of sophisticated.)
Sourced Capital review: how good are its loans?
The maximum that a borrower is allowed to borrow initially is 70% of the starting property value. The maximum that the borrower can borrow over the course of the development is 70% of the expected sale price. These are good core standards. Lenders in Sourced loans are also always first in line to be repaid in the event that a loan turns bad and the property needs to be repossessed and sold. This is a very solid basis for lending and a tighter standard than most property P2P lending companies.
Sourced Capital aims to get at least 20% of the project funded by the developers themselves. That's good, but an aim is not a minimum, so lenders need to watch for how much skin their developers have in the game. You also need to watch for the developer's profit too, which is one indicator of the risk level. Sourced looks for projects that are projected to make a 20% profit for developers, but, in supporting its franchisees in London, expected profit can sometimes be as low as 12%, which is getting more on the low side than I feel totally comfortable with. That's especially the case in loans where developers have funded a smaller amount for themselves, so keep an eye on that when reviewing loans.
It's too early to say anything about the number of loans that will turn bad and where official debt recovery will need to take place.
How much experience do Sourced Capital's key people have?
Sourced Capital tells us its directors have 30 years' relevant experience. We've not yet been able to verify that much of the experience was highly concentrated on property, or that it involves development, development lending or credit policy on development lending.
The founder-CEO has the most demonstrable path in this regard and is likely to have acquired quite a lot of relevant knowledge over a decade or more of intense work in the property space, although not in lending. He's also adaptable, switched on and likely to learn fast, but his gift for salesmanship makes him harder to read.
Sourced gets some external advice from the former head of credit at Assetz Capital, which is highly relevant, although it seems likely his involvement is limited. It also briefly benefited from the experience of Stephen Wallis, the former head of credit for Rebuildingsociety. While Rebuildingsociety did not do full-on development lending, we believe its former head to be conscientious of standards.
Sourced has briefly told us it has two full-time quantity surveyors, although we have no details about them and they're not listed on the Sourced Capital website. Nevertheless, it always (appropriately) hires external, independent surveyors for developments, which is more important.
Sourced has its own development arm and it's training developers every week, so certainly developers are being convinced about Sourced's knowledge and capability. We have not had contact with franchisees and can't gauge satisfaction levels at this time. It's often the way with new P2P lending companies that they simply need to build a good lending record to prove their ability.
This is an extraordinarily ambitious company, as revealed in particular by its own, ongoing £150 million development, and its main founder's entrepreneurial history. Ambition is a trait to watch: while it can lead to a substantial, stable P2P lending company, it can also coincide with biting off more you can chew, or stretching for rapid growth at a cost of quality loans.
Sourced has already had one opportunity to show it might have the adaptability that is often useful for these kinds of loans: when a development started it, uncovered a tunnel from the 1600s that made the original plan unworkable. Sourced and the borrower worked together to change the development into something else. The borrower will make less money when selling the completed development, but still a reasonable profit. And lenders can expect to get repaid in full.
Sourced Capital review: lending processes
Sourced has an interesting points system for franchisees, which can borrow more or less money depending on points scored – provided they also make it through the loan application assessment. Points are earned based on the franchisee's level of development experience, on attending Sourced training courses, on previous development sales, and more.
Its franchisee scoring system doesn't stop Sourced from still considering each loan application in detail. Sourced describes a very strong commitment to the key ratios and numbers that are essential in good development lending.
Sourced Capital takes substantial steps to confirm a borrower's successful completion of prior developments and extensively reviews the borrower, the borrower's legal structure, the project, the builder, the builder's capacity, and the exit. Sourced's many stage assessment covers what we'd expect to see. It looks into the borrower's exit strategy and, in best practice, considers and tests at least two other ways that the loan could be repaid (such as the borrower paying off the loan by borrowing elsewhere and a sale of the property to investors at a discount.)
The entire amount needed is raised in advance and paid out to the borrower in stages, as and when an independent monitoring surveyor finds that it has completed a phase of the project as planned. Raising all the money in advance is best practice, as it means that the project can't stall if the borrower is unable to raise more money mid-way through the project. Sourced is one of very few P2P development lending companies that raises the entire project funding in advance. A feature that's not to be underestimated.
Ideally, Sourced would add in quality-control checks for the monitoring surveyors themselves, using its two in-house surveyors.
Sourced is incentivised to help and advise the borrower with the development every step of the way, since the borrower is also a franchisee customer.
The credit committee is a sensible mix of people. It decides whether to lend by a majority vote. Although on balance I prefer to see loans succeeding by unanimous vote, in the end it comes down to rigorous application of lending criteria, which will ultimately be seen in Sourced's results.
What we'd ideally like to see is a greater interest in detailed numerical analysis and figures.
Sourced's bad-debt collections policy has not yet been tested. Some loans have fallen late and been extended, but none have gone into default.
How good are Sourced Capital's interest rates, bad debts and margin of safety?
Lending interest rates are usually 10%, although they reach 12% if you lend £20,000+ in a loan. Considering Sourced potentially allows less experienced borrowers, these double-digit interest rates are appropriate.
Sourced has some highly experienced developers as franchisees who are prepared to pay a premium interest rate in return for not having to deal with the headache of securing funding elsewhere. Some interest rates might therefore turn out to be very generous to lenders.
There have been no bad debts, but it's too early for that to mean anything at present. Sourced forecasts 1%, but forecasting is not easy at this stage due to lack of history, and we haven't seen Sourced's forecasting models. 1% losses is very low for interest rates of 10%+, although it has been done in P2P lending. We'll monitor performance as closely as Sourced will allow.
All things considered, I think the interest rates on offer to lenders are absolutely appropriate, but it's too early to say whether they leave a high margin of safety.
Has Sourced Capital provided enough information to assess the risks?
Sourced initially provided a huge amount of access and information to 4thWay.
It is, however, a company that is very big on sales talk, and therefore it makes it harder to drill down to the facts and seek out evidence. To take one example, it states that it has 100 offices, but it turns out it's referring to 100 franchisees. This very loose way of speaking is common business marketing practice in all industries. And so-called "hustle" is standard procedure for growing a new business and even admired in entrepreneur circles. But it make it less easy to distinguish what's actually happening, what actual skills and experience the people have, and so on.
While Sourced Capital has provided the information we need to make an initial assessment and get it listed and reviewed on 4thWay, it hasn't yet committed to providing regular data updates. We have not seen its full loan book and Sourced has no plans at present to provide it.
In mid-2022, it provided a much needed and long awaited mini update on its performance, which continues to look very good, although no data was provided to back it up.
Regarding transparency direct to potential lenders, Sourced is very sparing on its website in details about its people, processes, loan book and results, providing limited data. Its sales script has included several bold claims without evidence. To take one example, it has stated that it's already the largest property investor network in the UK. Sourced is a very new business, so it needs to substantiate that its network is larger than the 75,000-strong Property Investors Network, formed in 2003, which does 50 network meetings a month.
Sourced does a lot better in its individual reports on loan opportunities when you sign up and look at its full assessment of each loan. These reports explain the opportunity with a lot of detail and clarity, which is entirely appropriate and indeed essential for lenders. On top of that, lenders can submit questions to both the borrowers and to Sourced about each lending opportunity, and you can attend webinars about them. So the bottom line is to ignore the sales pitch and focus on the details of the lending opportunities.
Due to Sourced's unique ecosystem, what I'd also like to see in future is broad, substantial evidence of high, widespread satisfaction levels among the franchisees.
Is Sourced Capital profitable?
Sourced is looking to reach profitability in five years. It's not possible to review Sourced's financial situation, because publicly available information regarding its franchisee revenue, the financial structure of its own large development and its overall results, is limited. This is normal for private companies, especially small ones.
What can you tell me about Sourced Capital's cybersecurity?
While a couple of Sourced's websites are based on out-of-date technology, making them security risks according to information provided to 4thWay by Sucuri, the actual website involved in the P2P lending platform is up-to-date and low risk. Its Sourced's P2P lending website which needs to be secure, due to the loan trading involved. No malware has been detected. The website is also listed as clean by Google Sage Browsing, McAfee and Yandex. The website is secure and carries a valid security certificate.
This assessment is not based on a full attempt to hack into the website, but rather on broader scans. Still, the results provide the reassurance that there are no obvious weaknesses.
What is Sourced Capital's minimum lending amount and how many loans can I lend in?
The minimum you can lend has risen from £250 and is now £1,000. You need to choose your own loans. There aren't a huge number to choose from, but if you drip your money in over the course of a year I expect you'll end up in about a dozen loans.
Does Sourced Capital have an IFISA?
Sourced Capital's loans are available in an IFISA.
Can I sell Sourced Capital loans to exit early?
No.
Thank you for reading the Sourced Capital Review! Visit Sourced Capital.
Sourced Capital: key details
4thWay PLUS Rating
3 PLUSes is best. What does the 4thWay PLUS Rating tell you about the risks and rewards?
Description
£49 m since 2019 in loans to property developers. Available in an IFISA. Showing Sourced's forecast interest rate if you lend under £20k/loan. SOPHISTICATED/ WEALTHY INVESTORS ONLY
Minimum lending amount
£1000
Exit fees - if you sell loans before borrowers fully repay
N/A
Early exit is not guaranteed. Usually, other lenders need to buy your loans
---
Do you get all your money back if you exit early?
N/A
Loan size compared to security value
65% (avg) and 70% (max); or 64% (avg) 70% (max) of future property value
---
Reserve fund size as % of outstanding loans
N/A
Company/directors lend alongside you/first loss
No
Independent opinion: 4thWay will help you to identify your options and narrow down your choices. We suggest what you could do, but we won't tell you what to do or where to lend; the decision is yours. We are responsible for the accuracy and quality of the information we provide, but not for any decision you make based on it. The material is for general information and education purposes only.
We are not financial, legal or tax advisors, which means that we don't offer advice or recommendations based on your circumstances and goals.
The opinions expressed are those of the author(s) and not held by 4thWay. 4thWay is not regulated by ESMA or the FCA. All the specialists and researchers who conduct research and write articles for 4thWay are subject to 4thWay's Editorial Code of Practice. For more, please see 4thWay's terms and conditions.
*Commission, fees and impartial research: our service is free to you. 4thWay shows dozens of P2P lending accounts in our accurate comparison tables and we add new ones as they make it through our listing process. We receive compensation from Sourced Capital and other P2P lending companies not mentioned above either when you click through from our website and open accounts with them, or to cover the costs of conducting our calculated stress tests and ratings assessments. We vigorously ensure that this doesn't affect our editorial independence. Read How we earn money fairly with your help.