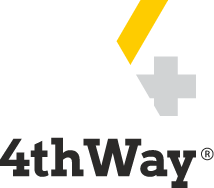 Find the best peer-to-peer lending accounts in the UK
Weeks of research, calculations and interviews by 4thWay's specialists go into each and every provider shown in our comparison tables, making it easier for investors to identify the best peer-to-peer lending companies in the UK market.
Showing 28 peer-to-peer lending accounts for you to compare. Sorted by best 4thWay PLUS Rating first, then by Risk Score and finally by interest rate.

The
4thWay PLUS Ratings
in the P2P lending comparison table assume you spread your money across 100s or 1,000s of loans within 6-12 different lending accounts, and hold your loans until they're fully repaid by the borrowers. Focus on your overall returns across all loans and P2P lending sites, not individual performances. The ratings are based on interest rates and a forecast of the risk of borrowers not repaying all their debt.
Understand all the risks
before you lend. When you compare peer-to-peer lending accounts, read the reviews to get more information on each opportunity. Find out
how P2P lending accounts qualify for listing here
.
Peer-to-peer lending in the UK: review and compare your P2P options!
Here, you get to see UK peer-to-peer lending reviews, research and P2P comparison for your investment decisions. You won't just see the best peer-to-peer lending in the UK here, but also the – let's say – rather less than best! Because we don't hold back with our candid research. We candidly review any P2P investment that takes the step of opening its people, business model and results to 4thWay's intensive scrutiny.
Plus, you'll find here our unique ratings, which stress-test how lending through specific lending accounts and loans might perform in a severe recession and property crash.
If you are either based in the UK or would like to lend through companies based in the UK, 4thWay's specialists in investing, credit and credit-risk provide the most thoroughly researched and professional comparison.
Impartial. Accurate. Expert. Checked by users like you.
Commission and impartial research: our service is free to you, including our peer-to-peer lending reviews, P2P comparison tables, ratings, guides and research articles. Some peer-to-peer lending companies above compensate us when you open accounts. Read How We Earn Money Fairly with Your Help.
All peer-to-peer lending companies (and other direct lending platforms), please contact barrie@4thWay.co.uk to start the process to be listed in the comparison table and to get a review of your P2P investment proposition.