LandlordInvest Review
LandlordInvest has been building an excellent record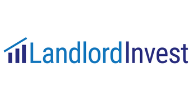 LandlordInvest's Bridging & Development Loans are currently unrated, as we're missing just a small amount of monthly data required for our minimum assessment criteria.
These loans have been paying lenders around 10.46% interest before bad debts.
Visit LandlordInvest or keep reading the LandlordInvest Review.
What is LandlordInvest?
LandlordInvest mostly does residential bridging loans, but also some commercial-property bridging (e.g. loans against pubs and hostels), and residential buy-to-let lending. It also sometimes covers the final costs for completing residential developments. Loans are typically between £50,000 and £500,000, lasting about one year.
When did LandlordInvest start?
LandlordInvest opened in 2017 and the total lent is now £18 million.
How good are its loans?
LandlordInvest has approved bridging loans above 75% of the property valuations and occasionally 80%, which is stretching to the limit of what we'd ever like to see for bridging loans. However, lenders are rewarded with very high interest rates on those loans. LandlordInvest insists it has to be "very, very" satisfied with the borrower and collateral when lending this much to borrowers, e.g. for one of the loans the borrower had 80 properties.
Roughly half the time, lenders are first in line to get their money back in the event the borrower has other lenders (e.g. banks). The other half the time you are not first, which substantially ups the risks, but, again, interest rates are also a lot higher for these loans, at over 13% compared to around 8.5%.
It doesn't accept first-time property buyers, but LandlordInvest is flexible with very few hard and fast rules when approving borrowers. This isn't unusual for bridging lending, although it does require skill: property loans can be more complex the more you allow qualitative and subjective assessments.
Continuing the theme, LandlordInvest does consider expats and adverse credit, both of which can increase risks. These again aren't unheard of, provided the right checks and controls are in place. From the evidence we have seen, it is likely that they are.
LandlordInvest lends to property developers, but only at the very end of a project to give the developer enough cash to see it to completion. At this stage in a development, the risks are lower. LandlordInvest also primarily uses the current valuation of the property to assess how much it's willing to lend, rather than the hoped-for sale price. These loans arguably therefore have much more in common with bridging loans than with development loans, which are trickier to do.
LandlordInvest has completed few buy-to-let (BTL) loans, which are all interest-only mortgages. They are two- to three-year loans that will eventually either remortgage to a regular BTL loan through a high-street bank or the security properties will be sold. They can also be second charge. These loans are therefore not all necessarily the primest BTL loans, but they are close. They have fantastic rental coverage, whereby the landlords are collecting rent that, on average, is 2.5 times the monthly interest payments to LandlordInvest lenders.
The proportion of loans that roll into new loans or are extended is fully acceptable, indicating good quality and that problem loans aren't being kicked down the road.
It will be a long time before we can measure statistically how accurate LandlordInvest's loan grading system of A-D is, but its method follows common standards and the evidence we have seen shows that the grading is likely to be largely accurate.
How much experience do LandlordInvest's key people have?
LandlordInvest's weak spot is its lack of the most relevant banking experience in its key operational positions. Our starting point in assessing platforms with less experience is to be cautious and cynical, and we expect them to prove themselves to us.
While there's always some increased uncertainty while a good record is still being built up, I believe that LandlordInvest understands what it is doing despite its limited experience. In four years it has made no obvious rookie mistakes and lending performance has been excellent. Qualitatively, I don't get the sense that its people are merely parroting phrases to us that it has read on the internet, but that it genuinely has a fair understanding of what's important for these kinds of loans and that it behaves in a disciplined way.
LandlordInvest review: lending processes
LandlordInvest uses an approach akin to what engineers call a "risk register", in which the starting point of its loan application assessment being to score various risks and multiply them together. It's a common method for these kinds of loans. The properties are always physically inspected by an independent assessor, which is not the case at all P2P lending companies. It's excellent to see from a risk-control perspective.
LandlordInvest demonstrated that it considers both the borrower's intended use of the funds and the strategy that the borrower has for repaying the loan to be of huge importance; the former is very nice from a risk perspective and the latter is essential.
Loans are reasonably spread out across England and Wales.
LandlordInvest quickly responds to loans that fall late. Again, this is essential, because it increases the chances of recovering the full debt.
How good are LandlordInvest's interest rates, bad debts and margin of safety?
In 2021, LandlordInvest scraped through with just enough history for us to conduct our ratings tests. As a result of the borderline length and breadth of its history, it was heavily penalised in our background calculations. And yet, even with the penalties, it had managed to earn the top 4thWay PLUS Rating, which is a very notable achievement.
Over-and-above the calculated ratings based on strict version of the international banking "Basel" tests, the aggregated evidence, both qualitative and quantitative, indicated that LandlordInvest conducts its lending sensibly.
However, LandlordInvest has not continued to supply us with all of the detailed data we require from all P2P lending companies as a minimum for allowing a ratings assessment. Its lending accounts are therefore currently unrated.
Despite this, it still seems more likely than not that lenders today will earn a highly satisfactory return LandlordInvest, provided you spread your money across as many loans as possible.
The interest rate of 10.46% is after bad debts, which are zero at time of writing. LandlordInvest itself had forecast between 0.28% and 4.48% bad debts per year, depending on the quality of the loan and borrower, so it has so far considerably outperformed its own expectations.
Has LandlordInvest provided enough information to assess the risks?
The process for getting listed on 4thWay is a long and arduous journey for P2P lending platforms, as our assessment processes and checks have been continually honed since 2014. I feel like LandlordInvest had a particularly long-winded journey, which it handled calmly, with openness and patience. You've got to appreciate the effort that P2P lending companies put in to provide 4thWay and individual lenders with more than enough information to make an assessment.
LandlordInvest provided us with the vast majority of information and access to people that we requested and it has been very transparent with us. It had committed to providing sufficient data on a regular basis for us to monitor its performance and reassess its ratings, but this has not happened.
The information and loan documentation that LandlordInvest provides to logged-in lenders for assessing loan opportunities is sufficient. It could improve its public statistics, but they are a good starting point. It provides sufficient and honest information on its loan-approval processes and people on its website.
Is LandlordInvest profitable?
LandlordInvest is too small to file sufficient information at Companies House. It has told us that was profitable in the past two years.
What can you tell me about LandlordInvest's cybersecurity?
In our security provider Sucuri's gentle probe of LandlordInvest's website, it performs comparatively well. It doesn't appear to have malware and is showing as clean by Google Sage Browsing, McAfee and Yandex. The website is secure and carries a valid security certificate, helping to protect you when you supply your personal data. It automatically directs you to a secure version of its site. Its website technology is up-to-date. It has a firewall in place.
Is LandlordInvest a good investment?
It would be good to see a little more history and I really need to see more recent, detailed data for my team. However with the vast majority of loans repaid in full, and with attractive interest rates, LandlordInvest is likely to be a good investment in a portfolio of lending accounts.
Lenders might consider putting more money into the loans where you are first in the queue and less money in other loans until LandlordInvest has built even more of a record. However, by far the most important thing is to spread your money across as many loans as possible.
What is LandlordInvest's minimum lending amount and how many loans can I lend in?
The minimum you can lend in a loan is £100 and you select loans yourself. There are just one 1-2 loans available per month, so you'll need to stagger your money in to get it spread around enough.
If you commit to lend and then the loan doesn't go ahead, LandlordInvest will compensate you for the inconvenience.
Does LandlordInvest have an IFISA?
LandlordInvest's account is available as an IFISA.
Can I sell LandlordInvest loans to exit early?
Yes, you can sell your good loans to other lenders for a fee of 0.5%, if any lenders are willing to buy. You set the price, so you could sell your outstanding loan for more or less than you paid for it.
Thank you for reading the LandlordInvest Review! Visit LandlordInvest.
LandlordInvest: key details of its lending account
4thWay PLUS Rating
3 PLUSes is best. What does the 4thWay PLUS Rating tell you about the risks and rewards?
Description
£18 m since 2017 in secured short-term (bridging), plus some residential and commercial BTL loans, with early exit. Available in an IFISA
Minimum lending amount
£100
Exit fees - if you sell loans before borrowers fully repay
0.5%
Early exit is not guaranteed. Usually, other lenders need to buy your loans
---
Do you get all your money back if you exit early?
No, you could get more or less
Loan size compared to security value
61.61% (avg), 75% (typical max) - incl some development lending based on the hoped-for sale price
---
Reserve fund size as % of outstanding loans
Company/directors lend alongside you/first loss
No
Independent opinion: 4thWay will help you to identify your options and narrow down your choices. We suggest what you could do, but we won't tell you what to do or where to lend; the decision is yours. We are responsible for the accuracy and quality of the information we provide, but not for any decision you make based on it. The material is for general information and education purposes only.
We are not financial, legal or tax advisors, which means that we don't offer advice or recommendations based on your circumstances and goals.
The opinions expressed are those of the author(s) and not held by 4thWay. 4thWay is not regulated by ESMA or the FCA. All the specialists and researchers who conduct research and write articles for 4thWay are subject to 4thWay's Editorial Code of Practice. For more, please see 4thWay's terms and conditions.
The 4thWay® PLUS Ratings are calculations developed by professional risk modellers (someone who models risks for the banks), experienced investors and a debt specialist from one of the major consultancy firms. They measure the interest you earn against the risk of suffering losses from borrowers being unable to repay their loans in scenarios up to a serious recession and a major property crash. The ratings assume you spread your money across hundreds or thousands of loans, and continue lending until all your loans are repaid. They assume you lend across 6-12 rated P2P lending accounts or IFISAs, and measure your overall performance across all of them, not against individual performances.
The 4thWay PLUS Ratings are calculated using objective criteria that can be measured and improved on over time, although no rating system is perfect. Read more about the 4thWay® PLUS Ratings.
Our service is free to you. We don't receive commission from the above-mentioned companies. We receive compensation from some other P2P lending companies when you click through from our website and open accounts with them. This doesn't affect our editorial independence. Read How we earn money fairly with your help.