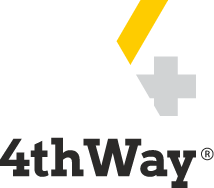 Growth Street Review: Lending Successfully Wound Down
Here's the Growth Street Review from one of our specialists. (You can see all the reviews in our comparison tables.)
4thWay's Quick Expert Growth Street Review
Growth Street has wound down its existing lending
Growth Street, established in 2014 with a total lent of £52 million, is no longer taking on new borrowers and all lenders through its online P2P platform have been repaid No P2P lenders ever made a loss through Growth Street.
Why did Growth Street wind down its existing loans?
In March 2020, there was a spike in lenders switching off their re-lending settings and lending orders fell. In other words, an unusually high proportion of lenders attempted to exit their Growth Street lending, all at the same time – most likely driven by the pandemic panic.
Growth Street reacted by putting a temporary hold on exiting lending, as there would otherwise not be enough money to keep open the facilities that had been granted to borrowers. This extraordinary decision was allowed for in Growth Street's terms and conditions, where it was called a "Liquidity Event".
The Liquidity Event lasted 90 days, during which Growth Street stated that it would "set about positioning the business so that it could continue to be competitive at the end of the event, whilst protecting borrowers and investors."
Growth Street was unable to sufficiently improve the imbalance between borrowing and the amount of willing lenders, so it declared a "Resolution Event". The Resolution Event means that Growth Street's loan book is recalled from borrowers in 90 days. Lenders will be reimbursed in quarterly instalments.
As per the terms of the Resolution Event, all outstanding loans were assigned to the Growth Street Loan Loss Provision: Growth Street's reserve fund to cover expected bad debts. Repayments will be collected from this and held on benefit for all investors. Interest will continue to be collected from borrowers and will now be held for the benefit of all investors.
Here's what Growth Street told us at the time
"Once the current Resolution Event process is complete, Growth Street will begin the process of winding down its business operations.
"Growth Street remains solvent, which will allow for an orderly, controlled wind-down process. We assessed all of the realistic options that would enable us to build an economically viable business going forward whilst allowing us to offer a market leading proposition for our customers.
"Unfortunately, we came to the conclusion that this would not be possible and that an orderly, controlled solvent wind-down process is the only path forward. We will retain a core team to support our borrowers in finding new sources of finance, while maximising returns and distributions to our P2P investors.
"Returning the original investment for P2P investors as quickly as possible remains a key priority. We currently anticipate that we will continue with the same timescales established when we declared the Resolution Event, which will be up to 12 months from June 2020."
Did 4thWay foresee this?
4thWay's research largely focuses on the risk of losses and not liquidity events. We consider liquidity issues to be part-and-parcel of this kind of investment. Regardless of how good the P2P lending company is at protecting lender money from losses and generating positive returns, we've explained right from one of our very first P2P lending guides that you'll sometimes have to wait longer for your money back.
Growth Street had a 1/3 "Fair" 4thWay PLUS Rating, which means that losses from bad debts are not expected during normal times, except if they are caused by oversized loans.
Growth Street fell short of a 2/3 "Excellent" rating, which means losses from bad debts aren't expected even during a minor recession. It also didn't have a 3/3 "Exceptional" rating, which means losses aren't expected even in a severe recession comparable to 2008. Both of these ratings can only be earned by P2P lending companies that appear to have sensible limits on oversized loans.
Growth Street fell into both categories: it has too many oversized loans and these are not normal times. COVID-19 has caused an extraordinary hit on the economy. With its defences not earning it a 2/3 or 3/3 rating, it's therefore no surprise if Growth Street's reserve fund has been overwhelmed, but we're still awaiting details on that.
Growth Street had previously had a 3/3 rating, but a growing number of oversized loans and improvements to 4thWay's rating methodology meant we had punctually lowered its rating some time before COVID-19 started, giving 4thWay users and subscribers adequate time to reconsider Growth Street lending.
The 4thWay PLUS Ratings are calculated based on the Basel method, which is used by international banks to test how their loans might perform during recessions and property crashes.
As far as we can tell from our web analytics, no-one using 4thWay to review Growth Street started lending through a new Growth Street account after we both lowered its rating and wrote our new guidance warning about its large loans.
Further reading:
Future Reserve Fund Shock To Upset Many P2P Lenders.
The Shortcomings Of Bad-Debt Provision Funds.
Subscribe to find out the Best P2P Lending Accounts And IFISAs During COVID-19.
Independent opinion: 4thWay will help you to identify your options and narrow down your choices. We suggest what you could do, but we won't tell you what to do or where to lend; the decision is yours. We are responsible for the accuracy and quality of the information we provide, but not for any decision you make based on it. The material is for general information and education purposes only.
We are not financial, legal or tax advisors, which means that we don't offer advice or recommendations based on your circumstances and goals.
The opinions expressed are those of the author(s) and not held by 4thWay. 4thWay is not regulated by ESMA or the FCA. All the specialists and researchers who conduct research and write articles for 4thWay are subject to 4thWay's Editorial Code of Practice. For more, please see 4thWay's terms and conditions.
Our service is free to you. We don't receive commission from the above-mentioned companies. We receive compensation from some other P2P lending companies when you click through from our website and open accounts with them. This doesn't affect our editorial independence. Read How we earn money fairly with your help.