Crowd2Fund Review
Good to see small business lending where lenders can choose their own loans, but it needs to provide more information to offset its inexperienced team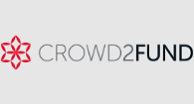 Crowd2Fund's Business & Property Lending is unrated, due to lack of information.
There's not enough info to calculate the annualised interest rate earned by lenders after bad debts.
Visit Crowd2Fund or keep reading the Crowd2Fund Review.
What is Crowd2Fund?
Crowd2Fund does small business peer-to-peer lending.
When did Crowd2Fund start?
It started peer-to-peer lending in 2015 and has now lent £46 million.
What interesting or unique points does Crowd2Fund have?
Crowd2Fund is a rare, small business lending P2P company in that lenders still can, and usually do, choose their own loans. In so doing, lenders intend to achieve better than average results compared to others using Crowd2Fund.
You can lend in loans of 1-5 years, receiving regular loan and interest repayments. Or you can lend in loans where you receive regular interest and your money back at the end.
Crowd2Fund also offers you "Revenue Loans", which means the business borrower pays back more or less each month, based on how much money it's making.
Crowd2Fund has previously offered other products to borrowers, funded through its online platform, but they've been discontinued. We have no knowledge of their performance.
Crowd2Fund review: how good are its loans?
Crowd2Fund told us it actively contacts healthy businesses and encourages them to borrow to fund new projects, i.e. it doesn't do loans to help businesses that need help to cover costs for a while.
However, this is not exclusively the case. A review of some of its individual loans appears to show that some borrowers do borrow to cover costs ("working capital") and to consolidate existing debts.
Crowd2Fund adjusted its lending processes at least once over the past one to two years. It takes time for the effectiveness of new processes to show, as bad debts tend to arise later in these kinds of loans.
(Indeed, that was also true when Crowd2Fund started in 2015, when there were negligible bad debts for some time until the loans became more mature.)
Crowd2Fund has claimed a 27% recovery rate on bad debt. That's more than acceptable for these kinds of loans. But the term "recovery rate" is ambiguous, as it's used differently by different companies, and Crowd2Fund hasn't explained what it means to us, or supplied data and documents to support this figure.
Plus, we don't know if Crowd2Fund is recognising all bad debts or merely those with better prospects of some recovery. We don't know if the recovery rate will fall, as and when it recognises more bad debts as write-offs. It just doesn't provide sufficient data for us to assess these aspects, and therefore its stated recovery rate is unreliable.
With the information we have, its loans might be reasonable, but we really need more information, clearly presented.
How much experience do Crowd2Fund's key people have?
Starting back in 2021, it has had the assistance of a freelancer, Rupert Mindelsohn, who has a lot of the sorts of training and experience that we want to see for these kinds of loans. Crowd2Fund didn't provide any evidence of the extent of his involvement, despite our requests, so we should assume a modest impact on lending performance.
Even so, Mindelsohn is a very welcome addition to an in-house team that, we are told, has no prior experience or training. Internal experience in lending processes is also very limited; it's not built up a number of long-term staff since its early years in relevant roles.
Crowd2Fund recently appointed to the board some experienced people, which is great to see, but it seems likely few of them have big roles; 4thWay needs to receive evidence of their impact or duties before I can express an opinion on their impact on loan quality.
What Crowd2Fund could very much do with is a highly experienced person to help make final decisions on approving loans.
The last we were told, Crowd2Fund doesn't do the kind of bank-like risk modelling that we hope to see for these kinds of loans, although admittedly such modelling is not easy until it's approved thousands more loans.
4thWay has previously interviewed the (former) CEO, but we haven't been granted access to interview other key people on its lending team or in its bad-debt collections area.
There are often discrepancies between who Crowd2Fund lists as staff on its website and other sources of information. It often appears to be out-of-date and job titles are inappropriate. 4thWay has never received any answers to our queries about these issues.
Crowd2Fund review: lending processes
The processes that I will describe to you now are sadly out-of-date, with no prospect of being updated any time soon.
The lending processes and lending criteria described to us (way back when) were highly appropriate for this kind of lending.
On top of the basic credit and fraud checks that we'd expect to see, the focus was on cash flow to and from the business borrower, with borrower cash generally needing to be 1.25 times the size of the monthly loan payments, which is suitable for these kinds of loans.
The business borrowers needed at least two years' trading history, which is also a good minimum to have.
Standards for Revenue Loans are not as strict, and I think those loans are probably for expert investors to lend in only.
The fixed process for stepping up actions on late borrowers are sensible and timely, although we don't have the evidence that these plans are being implemented in practice.
How good are Crowd2Fund's interest rates, bad debts and margin of safety?
We have no information on the annualised interest rates earned by lenders. Lenders typically appear to have made decent returns, possibly averaging around 6% per year since Crowd2Fund started in 2014. Piecing together all the limited and unverified information available, it seems highly probable that most Crowd2Fund lenders have made money, if they have made good effort to spread across many loans.
Some simple statistics indicate that 14% of lenders might have lost money or be on track to do so. However, if you exclude all the lenders who we can be certain didn't take the basic, essential step of spreading across enough loans, this falls to 5%.
While bad-debt levels seem reasonable, we don't know if Crowd2Fund has been kicking problem debts down the road. This is when a P2P lending site either extends bad loans, doesn't recognise them as bad debts, or re-arranges existing loans to make it easier for distressed borrowers to appear sound – for a while.
We also don't know if Crowd2Fund has been hiding bad debts by making payments to lenders itself. Some small print on one page of its site hints that extra payments might have been made to lenders to offset write-offs. This obscures the quality of the lending further and we don't know how sustainable any additional compensation to lenders might be.
I was right to call last year that bad debts were likely to rise on existing loans as they matured and as delayed pandemic bad debts filter through. However, this doesn't apply to newer loans, which I am unable to assess.
With Revenue Loans, at this stage, I don't have the data and information to weigh up the risk-reward balance, even in the superficial way that I have been doing so for the other loans.
Has Crowd2Fund provided enough information to assess the risks?
No. Crowd2Fund doesn't supply even simple data or evidence to 4thWay and it hasn't answered our questions on performance.
We rarely now approach Crowd2Fund for information as we don't typically get useful answers – although on balance I think it's most likely down to lack of resources at their end rather than trying to hide facts.
As of August 2023, its published statistics continue to be confusing, unfathomable, inconsistently presented and often seemingly contradictory – to the extent that 4thWay no longer tries to interpret most of them any more.
With a junior, in-house team, it needs to provide a lot more information to demonstrate and prove its past performance, but at present it doesn't appear to have the resources to engage with 4thWay.
Crowd2Fund lenders might also rightly be disappointed that they are not handed more details on a plate when they are selecting individual loans for themselves. For example, Crowd2Fund could explain why a borrower can cope, if its figures show that it has a lot of outstanding debt.
It's a potentially useful touch, though, that lenders can ask prospective borrowers questions through the Crowd2Fund platform, and all lenders get to see the answers.
Is Crowd2Fund profitable?
Crowd2Fund has not yet been profitable. Latest information shows it made annual losses of £800,000 to £1 million each year up to April 2022, which is the date of its latest published accounts.
While losses are normal and even expected for P2P lending startups, that doesn't tell the whole picture.
Crowd2Fund's revenue had fallen from £750,000 in 2019 to £530,000 and then down to £90,000, before bouncing back above £300,000 in the 12 months to April 2022. While most P2P lending companies have seen harder times during the pandemic, I think this is particularly extreme.
Previously, as far as I can see, revenue had reached a peak of about 40% of costs and expenses, which is very poor for a nine-year-old P2P lending company. I hope it's able to maintain its lower costs while rapidly boosting revenue in the next year.
Crowd2Fund has sold over £4 million of its shares to its investors over many prior years. I'm sure it will need to sell more to keep going until it becomes profitable.
Crowd2Fund's independent auditors, Shipley's LLC, didn't take exception to Crowd2Fund continuing to produce accounts as a going concern. The bottom line is that it expects to be able to keep going till at least August 2024. (Auditors never project greater than 12 months into the future.)
With its low revenue, however, Crowd2Fund has more to prove.
What can you tell me about Crowd2Fund's cybersecurity?
Security provider Sucuri has done a soft probe of Crowd2Fund's website for 4thWay. Its security compares very well to other P2P lending companies.
Crowd2Fund gets tested by a security expert every year in so-called penetration tests. The website looks free of malware and it's marked as clean by Sucuri, Google Sage Browsing, McAfee, PhishTank, Opera and Yandex.
It's a secure website with a valid security certificate. That helps to protect you when you supply your personal data. It automatically directs you to a secure version of its site.
A separate service offering a modern payment system manages money in and out, and looks for fraud.
Is Crowd2Fund a good investment?
I have no ringing endorsement.
With the information, data and access being a lot less than I want and need, Crowd2Fund is a higher-risk opportunity for people who want to take more chances using a small proportion of their money. Still, I do expect most people to earn a profit, most of the time.
What is Crowd2Fund's minimum lending amount and how many loans can I lend in?
You can lend as little as 10p per loan.
If you want Crowd2Fund to automatically lend your money across different borrowers, the minimum is £250. Drip your money in, lending regularly over a large number of months, to ensure your money is lent across lots of borrowers.
Crowd2Fund will then ensure that you only lend once to the same borrower, at any one time.
You can now automatically lend new money on a monthly basis. You can also increase the rates you want to lend at (which at least loosely correlates with greater risk) or decrease them.
For these kinds of loans, 4thWay estimates you should be trying to lend across 180 loans if possible to further minimise the risk of random bad luck eating away at your lending profits.
You're going to need to take a long time to drip your money in to try to be lending in as many as possible.
Does Crowd2Fund have an IFISA?
Crowd2Fund's lending account is primarily sold as an IFISA.
Crowd2Fund insisted to 4thWay that it offers an ordinary P2P lending account in addition to the IFISA, although I can't see where it says that on its website and indeed the site reads to me like IFISAs are the only option. Crowd2Fund didn't respond to our request for further information on how to open an ordinary account.
However, we know that if you put in more cash than your IFISA limit, the excess lending will be outside of the IFISA.
Can I sell Crowd2Fund loans to exit early?
You can sell Crowd2Fund loans before borrowers repay them naturally to other lenders for a 1% fee. This secondary market for buying and selling re-opened in summer 2022 after closing through the pandemic.
Previously, you could buy or sell good loans at any price, for a profit or for a loss – i.e. if you sell at a discount to get your money back faster.
Now, Crowd2Fund sets a price range that you can offer good-performing loan parts for sale, based on loan performance, recent business performance and recent Equifax scores. Loans must have A, B or C Equifax grade, and not be launched between September 2020 and August 2021. We have no explanation why loans in that time period are excluded.
Visit Crowd2Fund. If you've found the Crowd2Fund Review educational, please check out our other reviews.
Crowd2Fund: key details of its IFISA Account
4thWay PLUS Rating
3 PLUSes is best. What does the 4thWay PLUS Rating tell you about the risks and rewards?
Description
£46 m since 2015 in business loans, including revenue loans, with auto-lend and early exit on some loans. Available in an IFISA
Minimum lending amount
£0.10
Exit fees - if you sell loans before borrowers fully repay
1%
Early exit is not guaranteed. Usually, other lenders need to buy your loans
---
Do you get all your money back if you exit early?
No, you could get more or less
Loan size compared to security value
N/A
---
Reserve fund size as % of outstanding loans
Company/directors lend alongside you/first loss
No
Independent opinion: 4thWay will help you to identify your options and narrow down your choices. We suggest what you could do, but we won't tell you what to do or where to lend; the decision is yours. We are responsible for the accuracy and quality of the information we provide, but not for any decision you make based on it. The material is for general information and education purposes only.
We are not financial, legal or tax advisors, which means that we don't offer advice or recommendations based on your circumstances and goals.
The opinions expressed are those of the author(s) and not held by 4thWay. 4thWay is not regulated by ESMA or the FCA. All the specialists and researchers who conduct research and write articles for 4thWay are subject to 4thWay's Editorial Code of Practice. For more, please see 4thWay's terms and conditions.
The 4thWay® PLUS Ratings are calculations developed by professional risk modellers (someone who models risks for the banks), experienced investors and a debt specialist from one of the major consultancy firms. They measure the interest you earn against the risk of suffering losses from borrowers being unable to repay their loans in scenarios up to a serious recession and a major property crash. The ratings assume you spread your money across hundreds or thousands of loans, and continue lending until all your loans are repaid. They assume you lend across 6-12 rated P2P lending accounts or IFISAs, and measure your overall performance across all of them, not against individual performances.
The 4thWay PLUS Ratings are calculated using objective criteria that can be measured and improved on over time, although no rating system is perfect. Read more about the 4thWay® PLUS Ratings.
Our service is free to you. We don't receive commission from the above-mentioned companies. We receive compensation from some other P2P lending companies when you click through from our website and open accounts with them. This doesn't affect our editorial independence. Read How we earn money fairly with your help.