Assetz Capital Review
Note: in December 2022, Assetz Capital announced it is switching business models to only allow institutional lenders. Individual lenders can no longer invest new money. The review below, therefore, no longer applies.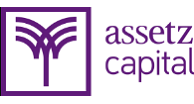 Assetz Capital's 90-Day Access Account continues to earn an Exceptional 3/3 4thWay PLUS Rating.
After bad debts, which are usually paid for by a reserve fund, Assetz Capital is targeting 4.59% (4.50% if you don't re-lend repayments) for lenders.
Visit Assetz Capital or keep reading the Assetz Capital Review.
What does Assetz Capital do?
Assetz Capital mostly approves P2P mortgages on commercial properties, such as care homes, schools, hotels, offices, restaurants and bars. It also does residential property development loans and bridging loans.
It has approved residential buy-to-let mortgages as well as loans to businesses secured on their properties, and some such loans are still outstanding. However, it's been a few years now since a new loan of either of these types has been arranged through Assetz Capital's online lending platform.
When did Assetz Capital start?
As of 2022, Assetz Capital is now the oldest and largest active P2P lending company in the UK. It started in April 2013 and lenders have lent £1.5 billion (£1 billion when excluding non-P2P, pandemic lending). That includes around £400 million in non-P2P lending.
What interesting or unique points does it have?
Few banks, P2P lending companies or other non-bank lenders that compete for the same loans have a lending team as large as Assetz Capital, or with the same geographic reach. The team has a huge amount of experience between them.
If Assetz Capital chose to stop growing and cut costs, it could already be profitable. Few P2P lending companies have yet reached this point, as they remain in "startup mode".
Interest earned by lenders, over £219 million, has been five times greater than all the outstanding bad debt, written-off bad debt and other projected losses combined. And the bulk of the written-off bad debt has been paid for by Assetz Capital's reserve funds.
Assetz Capital usually has a lot of loans, making it relatively easy to spread your money across lots of loans yourself.
In the auto-lend accounts with reserve funds, Assetz spreads your money and the risks across all loans in the account. This is a very strong risk-reduction feature. Its manual lending account pays higher interest rates instead.
Assetz Capital review: how good are its loans?
All of Assetz Capital's loans are the kind that often get issues and some of them do lose money, but they're backed up by a lot of property with a proven track record in recovering the vast bulk of most late loans or bad debts that occur.
Lenders continue to earn interest on troublesome loans until they are repaid in full.
Across all loans, the average loan size compared to the property value is very close to 60%. This is very good, especially because most loans are currently against commercial properties that are earning the borrowers rent that typically exceeds the loan payments by a quarter.
The maximum amount that borrowers can borrow is usually 75%, which is a perfectly acceptable upper limit. That limit is even a little overstated, because Assetz Capital calculates it particularly conservatively on many bridging loans.
Borrowers can have some lesser issues on their credit records, although no bankruptcies. Many Assetz Capital loans will often repay later than planned, but, again, interest is earned while you wait.
Assetz Capital approves some junior loans, which are higher risk, but these loans are rare, at under 5% of all loans, and Assetz has become more cautious of approving them over time. Assetz Capital charges these borrowers higher interest rates and they can normally borrow no more than 70% of the loan amount.
Assetz Capital often secures its loans on other business equipment and possessions for extra protection.
More on Assetz Capital's mortgages
Assetz Capital's mortgages to commercial or residential landlords (buy-to-let loans) are not the primest mortgages to residential-and-commercial-property landlords. That's why interest rates are around three percentage points above the top rates on the loan market. This uplift in rates is completely sufficient to cover the higher risks of losses in these loans. It also makes up for the higher number of delays these loans can experience.
The amount that landlords are allowed to borrow compared to their property valuations is also lower to minimise the additional risk.
More on development lending
Development lending rates reasonable and borrower fees are sensible. The maximum that borrowers can borrow is usually 75% of the hoped-for sale price of the property. This is a fair maximum and in line with the wider development lending industry.
The amount of outstanding development lending has plummeted since the last time we updated the Assetz Capital Review, as these types of loans have been repaid and not equally replaced. I expect this to reverse over the rest of 2022.
Assetz Capital during COVID-19
Many businesses were allowed to access government-backed loans during the pandemic. Such loans were far cheaper and with more generous terms than normal loans. Naturally, these businesses took those types of loans where they could, rather than property loans.
So, rather than do next to no lending at all during this time, Assetz Capital switched to offering the pandemic loans. Unfortunately, Assetz wasn't allowed to offer them to ordinary lenders as P2P loans.
It has since restarted new P2P lending. Lending has hugely bounced back in 2022. As of October 2022, we expect it to finish the year with over £100 million in new P2P lending facilities to borrowers, up from just £30 million last year.
For a long time, lenders were having trouble lending money due to few P2P loans and a queue of money. However, as of October 2022, the queue has now disappeared and lending has become easier again.
A detailed analysis of the substantial data provided to us by Assetz Capital on a regular basis shows that performance of loans during and since the pandemic has been highly satisfactory, showing great resilience.
How much experience do Assetz Capital's key people have?
Don't let the shortness of this section put you off: Assetz Capital now has a team with a vast amount of experience between it.
Their experience covers all of the areas of credit risk, property loan originations, business lending and property experience necessary to handle and choose between the large number of loan applications that it receives.
Assetz Capital review: lending processes
Since Assetz emphasises property security over borrower quality, I'll describe those aspects separately:
Assetz Capital's assessment of the property security
Assetz Capital's primary focus has always been on the quality of the property used for security and the likelihood that lenders will be able to get their money back in full. The more security that the borrower offers, the lower their rates are.
Assetz accepts a very wide range of different properties as security. However, a detailed analysis of Assetz Capital's loan book shows that it has historically priced loans well for the risks.
It's the focus on property security over borrower quality that explains the profile of these loans, namely that many suffer issues before recovery procedures kick in to recover the debt.
Assetz first reviews information from a distance about the property that will be your loan security. It then usually visits the property itself. More importantly, as you would hope and expect, it obtains an independent valuation of the properties.
All security is located in the UK. In my experience, when the security is overseas, even in other developed countries, the risks can be substantially higher.
Assetz Capital's assessment of borrowers
Assetz Capital doesn't have hard and fast rules about its borrowers. Borrowers could sometimes be first-time developers if they have an experienced project manager and they could also be first-time landlords. If Assetz Capital had no record, these somewhat looser criteria should make us pause. However, with its long, successful record, especially in recovering bad debt, it clearly does a great job of assessing these loan applications appropriately.
Assetz Capital tries to understand the borrower and I'm satisfied that it really looks to establish the purpose of the loan, whether it can track that, and whether the amount requested is sufficient – or whether it will it leave a large debt and nothing for the borrower to show for it.
It also wants to know if the borrower can meet any monthly payments with room to spare, and importantly it considers whether the intended means of repaying the loan in full are realistic. It also gets the basics right in terms of largely eliminating the risk of fraud from borrowers.
It takes personal guarantees from the borrowers, which is standard. It's always difficult, and usually impossible, to establish at any P2P lending company whether guarantees noticeably reduce the chances of bad debts occurring or substantially increase any recovery of bad debt. We haven't been able to establish this with Assetz Capital. Therefore, we continue to assume negligible impact.
Assetz first assesses objectively before meeting borrowers, which is best practice. It's good to see that they also meet most borrowers after their initial assessment.
More on development lending processes
I'm very pleased to see that Assetz Capital usually takes on the full funding of a development project at the start, rather than try to raise the money in tranches. This is unfortunately not standard in P2P development lending, even though it removes the risk that lenders will decide not to fund later tranches, destroying the success of development projects.
I'm satisfied that Assetz has the specialist knowledge to assess whether a development is a sensible project for the location and to estimate when a sale and repayment is likely to happen.
Assetz Capital's processes for bad-debt recovery
Assetz takes proper care of the legal aspects of arranging the loans and security, which is a necessary basis for making a good recovery of any bad debt later on.
Importantly for the kinds of loans that Assetz does, late and bad-debt recovery processes have functioned well and at appropriate speed, starting to whir as soon as a borrower is eight days late for a payment. This is necessary to ensure that lenders are likely to get their money back in full.
How good are Assetz Capital's interest rates, bad debts and margin of safety?
With Assetz Capital's manual lending account, most lenders lending today can expect to earn interest after bad debts of at least 4.33%, with rates before bad debts at around 7.26%. This is sufficient to cover the risks.
A detailed, bank-style stress-test assessment of all its loans shows that even a great recession and large property-market crash shouldn't lead to losses for all or most lenders who have spread their risks across lots of loans.
Assetz Capital has some auto-lend accounts that pay less interest, albeit with reserve funds that are funded by the difference in interest between manual lending rates and the auto-lend rates. The best of these auto-lend accounts is its 90-day lending account, which pays the highest rates at 4.59% (4.50% if you don't re-lend repayments), but with the same types of loans – and therefore the same underlying risks – as the other auto-lend accounts.
All its lending accounts continue to resoundingly deserve their 4thWay PLUS Ratings.
Why are Assetz Capital's shorter-term accounts less attractive?
I see no good reason why lenders should be choosing one of the two shorter-term lending accounts, the shortest of which is the Quick Access Account paying 3.97% (3.90% if you don't re-lend repayments) and the other is the 30-day Account.
The natural investment horizon for money lending is from the time you lend until the time the borrowers repay the money and interest. You can't expect to always be able to fight nature, so if you really need instant access, lending is not appropriate. At least, not with a large part of your money.
That said, there's currently almost no difference in interest rates between these accounts. Also, the lowest-paying auto-lend account still provides sufficient cover, due to automatically spreading you across lots of loans – a major risk-reduction feature – and its reserve fund and interest combined.
The risk of suffering a loss in any of these accounts, even in a severe recession and property crash similar to 2008, is low.
Assetz Capital's reserve funds
As the months (and years) go by, bit by bit, we manage to acquire more information on how the reserve funds work and we update the Assetz Capital Review accordingly.
We are still short a few minor details we ideally want, but we have enough data to be confident that its Quick Access, 30-Day and 90-Day lending accounts are well protected against losses.
Has Assetz Capital provided enough information to assess the risks?
Assetz Capital provides a vast amount of data and allows us a lot of access. In a few minor areas we'd like a touch more information, but it still remains one of the most transparent P2P lending companies for us and we are easily able to assess the risks properly.
The public get a lot of information on its website, but I think its website should be easier to navigate and it should include more information about how it assesses borrowers. Assetz Capital should also provide more details to the public about its key people.
Signed in lenders get sufficient information about individual loans.
Is Assetz Capital profitable?
Assetz Capital's group of companies made a substantial profit of £2 million in 2021. This is its first profit for a few years.
The company has often been deliberately been spending more than it earns, but it could be profitable every year as soon as it decides to slow expansion and cut costs related to its growth effort. It's therefore one of the most mature businesses in the industry at this stage.
What can you tell me about Assetz Capital's cybersecurity?
Sucuri, our security provider, has done a soft probe of Assetz Capital's website, which performs very well compared to other P2P lending companies.
The Assetz Capital website doesn't appear to have malware and Sucuri marks it as clean. Google Safe Browsing, McAfee, PhishTank, Opera and Yandex also mark it as clean. The website is secure and carries a valid security certificate, helping to protect you when you supply your personal data. It automatically directs you to a secure version of its site.
Its website technology is up-to-date.
It uses Amazon Web Services security measures, including the AWS firewall. Furthermore, an independent auditor reviews its infrastructure security every year.
Assetz Capital has internal monitoring of its website and other systems, and also uses Mimecast to monitor for external threats.
Is Assetz Capital safe and a good investment?
The 4thWay team has found Assetz Capital to be a good investment ever since we first had the opportunity to do a very detailed analysis and meet the team.
My opinion of Assetz Capital has only improved further over the years, as the 4thWay team has eked out even more details from its key people and its record has matured even further.
Its performance during the pandemic has also been highly satisfactory.
What is Assetz Capital's minimum lending amount and how many loans can I lend in?
The minimum lending amount is just £1.
Most of the time there are a lot of loans to choose from. Now, there's currently a dip in the number of loans you could lend in due to Assetz Capital re-opening P2P lending.
Manual lenders can usually diversify into plenty of loans within a few months. Those using auto-lend accounts can strongly expect they will automatically have enough diversification.
Does Assetz Capital have an IFISA?
All Assetz Capital lending accounts are available in an IFISA. As usual in P2P lending, this comes at no additional cost.
Can I sell Assetz Capital loans to exit early?
Yes, you can sell your loans to other lenders. In the Quick Access Account, you might even be able to sell back to Assetz Capital. It's usually free to exit your loans early by selling them, if you don't want to wait for borrowers to repay.
However, during non-normal market conditions, such as at the height of a pandemic, Assetz Capital charges 1% per year (0.083% per month) on amounts that lenders are selling.
You can sell your loans at a discount to speed up the process if your need for cash is particularly great, but you shouldn't normally do this.
What more do I need to know?
You might still find it slow to get your money lent out in the early months of 2022, as Assetz Capital gets back to normal.
It might be easiest at present to try to drip money into one of the auto-lend accounts slowly for a while, so that you don't have a lot of cash sitting at Assetz earning you no interest. You could also buy individual loans in its manual lending account to speed it up, but do take the time over the course of a year to spread across lots of loans.
Finally, another reminder that you should expect many of Assetz Capital's loans to take longer to repay than initially planned. If you don't like that, lend less or don't lend at all.
Thank you for reading the Assetz Capital Review! Visit Assetz Capital.
Assetz Capital: key details of its Manual Lending Account
4thWay PLUS Rating
3 PLUSes is best. What does the 4thWay PLUS Rating tell you about the risks and rewards?
Description
£1.5 bn since 2013 in secured business loans, rental property loans, & short-term (bridging) property & development loans, with early exit. Available in an IFISA
Minimum lending amount
£1
Exit fees - if you sell loans before borrowers fully repay
No
Early exit is not guaranteed. Usually, other lenders need to buy your loans
---
Do you get all your money back if you exit early?
Yes
Loan size compared to security value
60% (average, approx) 75% (maximum, usually)
---
Reserve fund size as % of outstanding loans
No fund in manual lending account
Company/directors lend alongside you/first loss
No
Independent opinion: 4thWay will help you to identify your options and narrow down your choices. We suggest what you could do, but we won't tell you what to do or where to lend; the decision is yours. We are responsible for the accuracy and quality of the information we provide, but not for any decision you make based on it. The material is for general information and education purposes only.
We are not financial, legal or tax advisors, which means that we don't offer advice or recommendations based on your circumstances and goals.
The opinions expressed are those of the author(s) and not held by 4thWay. 4thWay is not regulated by ESMA or the FCA. All the specialists and researchers who conduct research and write articles for 4thWay are subject to 4thWay's Editorial Code of Practice. For more, please see 4thWay's terms and conditions.
The 4thWay® PLUS Ratings are calculations developed by professional risk modellers (someone who models risks for the banks), experienced investors and a debt specialist from one of the major consultancy firms. They measure the interest you earn against the risk of suffering losses from borrowers being unable to repay their loans in scenarios up to a serious recession and a major property crash. The ratings assume you spread your money across hundreds or thousands of loans, and continue lending until all your loans are repaid. They assume you lend across 6-12 rated P2P lending accounts or IFISAs, and measure your overall performance across all of them, not against individual performances.
The 4thWay PLUS Ratings are calculated using objective criteria that can be measured and improved on over time, although no rating system is perfect. Read more about the 4thWay® PLUS Ratings.
Our service is free to you. We don't receive commission from the above-mentioned companies. We receive compensation from some other P2P lending companies when you click through from our website and open accounts with them. This doesn't affect our editorial independence. Read How we earn money fairly with your help.