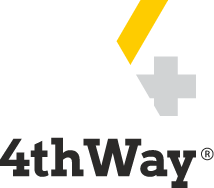 Zopa Lenders Have Made £50 Million
Zopa lenders have so far lent £800 million and this week their grand total interest earned hit £50 million.
That's since Zopa launched in 2005.
But over one-third of that interest has been paid to lenders in the past year alone, as Zopa grows rapidly in size.
Zopa has an incredible record. It would have been very difficult to lose money with Zopa over the past decade, or even in any one year of that.
Average interest earned has been 5.6% after bad debts and fees. That means £5,000 would now be closing on £9,000.
Even for taxpayers, this is vastly superior to savings accounts and cash ISAs, and it even beats the stock market over the same period – with a lot less variability of results.
The average annual losses have been just 0.25% for years. These sorts of losses are easily swallowed up by Zopa's bad-debt provision fund, which is eight times larger than that.
Zopa has a very low 4thWay® Risk Rating of just 12.  To put this in perspective, a rating of 8 or less would put this in the region of savings accounts. The highest rating we have logged so far is 50, but this will rise as we rate even riskier P2P lending websites.
4thWay® Risk Ratings: no risk-rating system is ever perfect and they cannot consider all factors and future events. Read more about the 4thWay® Risk Ratings.
Our service is free to you. We don't receive commission from the above-mentioned companies. We receive compensation from some other P2P lending companies when you click through from our website and open accounts with them. This doesn't affect our editorial independence. Read How we earn money fairly with your help.