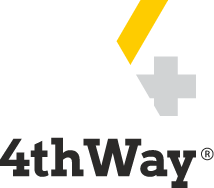 The 3 P2P Lending Providers With The Best Financial Health
P2P lending companies' financial health is of great interest to lenders and of course to us at 4thWay.
If a P2P lending company is already making money then it lowers the risk that it's going to close. Closure can cause you uncertainty about your loans, as they are wound down and repaid to you.
While more and more providers are turning profitable, there are three that stand out as in particularly good financial health.
As it happens, the three providers with the largest profits in recent times have all also shown stable profits, including during and after the pandemic.
That makes it easy to define what I mean by "best financial health": I mean the highest pound amounts made after all costs and taxes that have been stably achieved for years in a row.
About my method of selection
I looked at the providers that are extremely open with us and the public, making it actually possible to do an in depth, confident analysis of their risks and rewards through interviews, analysis of their detailed data, documentary evidence and more.
While that is a completely different theme to financial health, it really is of no use to investors how much money a P2P lending company makes if it is not also transparent enough for a deep assessment of the lending risks.
Some platforms' revenue is still low enough that they're allowed to file abbreviated, unaudited details in their public accounts, so I'm not able to measure and compare their profitability. However, usually abbreviated accounts mean losses, or just small profits.
So, here are the "big three" in terms of financial health, in reverse order:
#3 has six or seven figures of profit for the past three years
This one has been profitable since its June 2020 to 2021 year on an annual basis, and from August 2021 on a monthly basis. That's despite the pandemic. It's Kuflink* (read review):
Kuflink's consecutive years of profits
| | |
| --- | --- |
| 12 months to June… | Profits after costs and taxes |
| 2023 | £1,000,000+ |
| 2022 | £730,000 |
| 2021 | £460,000 |
The precise figure to June 2023 figure still needs to be published after auditing is completed, but it will be over £1 million.
It's likely that some key numbers reported in its company accounts, especially its assets and debts, are massively inflated due to an extremely bizarre accounting rule that Kuflink is obliged to follow – whether it wants to or not. But that doesn't impact the above profit figures.
Accounting technicalities aside, it clearly has a strong balance sheet, notably with £2 million in cash.
We're still awaiting final evenue figures for the year to June 2023, but in the year prior to that Kuflink had sales of more than £10 million, up from £6 million.
There are no extraordinary items in the accounts that muddy the waters, although Kuflink will benefit from a lot of historical, accrued tax losses, and therefore probably will pay no taxes, for years to come.
As we reported previously, Kuflink had issues with auditors resigning a few years ago, which are now resolved.
#2 has three years with profits over £1 million
This one has nearly £3 million in cash and its assets outweigh its debts by more than £5 million. It's Folk2Folk. (Review coming soon, as we nearly complete our assessment.)
Here are its results since it reached stable profitability.
Folk2Folk's consecutive years of profits
| | |
| --- | --- |
| 12 months to January… | Profits after costs and taxes |
| 2023 | £1,150,000 |
| 2022 | £1,970,000 |
| 2021 | £1,110,000 |
| 2020 | £200,000 |
Folk2Folk also had £5 million in revenue in both its last two years.
#1 now has more than £5 million in profits
A £4 million profit was followed by an unparallelled £5 million in profit, which is millions more than number two on the list.
This one is Somo* (read review).
Somo's past four consecutive years of profits
| | |
| --- | --- |
| 12 months to March… | Profits after costs and taxes |
| 2022 | £5,280,000 |
| 2021 | £3,850,000 |
| 2020 | £3,220,000 |
| 2019 | £2,920,000 |
Audited filed accounts show strong profits since 2019. Public, filed accounts prior to that were not full or audited. However, Somo plausibly claims it's been profitable since 2015.
In 2022, it had revenue of nearly £19 million, up from £13 million the year before and over £11 million the year before that.
There are no particularly extraordinary items in its accounts, so nothing to potentially indicate its financial health has been relying on one-off events of some kind.
Its assets outweigh its debts by £7,210,000 and it has over £5 million in cash. Now that is true financial health.
More for you
To see the profit or loss in many other P2P lending providers, read Which P2P Lending Sites Are Profitable?
Visit Folk2Folk, Kuflink* and Somo*.
Read the Kuflink Review and the Somo Review. (Folk2Folk Review coming very soon.)
If you're an HNW investor, see how other wealthy investors in the 4thWay community have already now started boosting their returns.
Independent opinion: 4thWay will help you to identify your options and narrow down your choices. We suggest what you could do, but we won't tell you what to do or where to lend; the decision is yours. We are responsible for the accuracy and quality of the information we provide, but not for any decision you make based on it. The material is for general information and education purposes only.
We are not financial, legal or tax advisors, which means that we don't offer advice or recommendations based on your circumstances and goals.
The opinions expressed are those of the author(s) and not held by 4thWay. 4thWay is not regulated by ESMA or the FCA. All the specialists and researchers who conduct research and write articles for 4thWay are subject to 4thWay's Editorial Code of Practice. For more, please see 4thWay's terms and conditions.
*Commission, fees and impartial research: our service is free to you. 4thWay shows dozens of P2P lending accounts in our accurate comparison tables and we add new ones as they make it through our listing process. We receive compensation from Kuflink and Somo, and other P2P lending companies not mentioned above either when you click through from our website and open accounts with them, or to cover the costs of conducting our calculated stress tests and ratings assessments. We vigorously ensure that this doesn't affect our editorial independence. Read How we earn money fairly with your help.