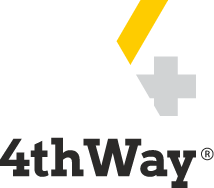 P2P Lending Company GraduRates to Close Gently
Ratesetter, the low-risk consumer loans p2p lending company, has announced that it is taking over GraduRates' loans.
GraduRates is a P2P lending company targeting postgraduate borrowers. Full financial regulation is starting next year and so Gradurates has decided to wind down its loan book rather than meet the full requirements.
Currently, P2P lending companies are operating under interim permission from the regulator.
Part of the new regulations involve setting up a trustee to wind down loans when a peer-to-peer lending company goes bust. This in itself costs money to set up and maintain, so that it can afford to manage outstanding loans and return money to lenders.
In this instance Gradurates has turned to RateSetter.
Rhydian Lewis, RateSetter CEO and co-founder, said:
"This is a sign of the peer-to-peer lending industry growing up. One of the things the Government is focused on…is the ability for platforms to wind down in an orderly manner. This agreement between RateSetter and GraduRates will serve as one of the first examples of the peer-to-peer market finding solutions that work in the best interests of customers."
We have no specific details as to why GraduRates is winding down.
*Commission, fees and impartial research: our service is free to you. 4thWay shows dozens of P2P lending accounts in our accurate comparison tables and we add new ones as they make it through our listing process. We receive compensation from RateSetter, and other P2P lending companies not mentioned above either when you click through from our website and open accounts with them, or to cover the costs of conducting our calculated stress tests and ratings assessments. We vigorously ensure that this doesn't affect our editorial independence. Read How we earn money fairly with your help.