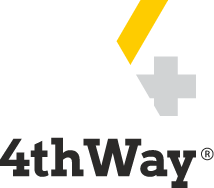 Earn 5% at Lending Works Over 3 Years
Possibly the safest peer-to-peer lending company of them all, Lending Works, is increasing the interest rates from Monday 26 January. Lenders will then earn 5%.
This is up from 4.3%, so it's a big jump. It's the interest rate you can expect after fees and bad debts. There are likely to be zero bad debts due to the protections that Lending Works has in place, including insurance against losses and a bad-debt provision fund.
Of its closest competitors, only RateSetter pays as much as 5% over three years. You can expect to earn around £800 before taxes over the three years if you lend £5,000.
The 4thWay® P2P Forecast Returns Index is currently 4.73%. This means that these two companies pay above average interest you can expect if you lend today, despite being for just three years.
Lending Works' five-year rate is dropping just a fraction, from 6.1% to 6% from Monday. This is also comparable to RateSetter's five-year rate. On lending £5,000, you can expect to earn around £1,700 over five years.
You can exit Lending Works' loans early at a cost of 0.6% or £20, whichever is great. This is is not cheap, but it's easily affordable after you've earned a year's interest. RateSetter doesn't charge to exit early.
How safe is Lending Works?
Lending Works and RateSetter belong to a group of very-low risk peer-to-peer lending opportunities. Both companies are virtually as safe as savings accounts or cash ISAs, with the additional benefit that you're highly likely to preserve your savings and wealth from rising prices. (That's very difficult to do with savings accounts.)
In addition, we at 4thWay® think that Lending Works could easily be the safest peer-to-peer lending company. It focuses on very high quality borrowers and it has very large bad-debt provision fund that will pay for bad debts.
At a score of 13/50, its 4thWay® Risk Rating is currently just three points above the best rating, which is RateSetter's 10/50.
However, Lending Works receives a small penalty to its score due to being newer. It is just one year old. However, in 1,000 loans, not a single loan has gone bad.
Plus, Lending Works has insurance to cover losses if the borrower is unable to pay due to accident or unemployment. We're unable to take the insurance into account in the 4thWay® Risk Rating at present, because we have no statistics to evaluate its impact.
However, we expect the insurance will be very effective at containing losses during bad times, like recessions.
How can Lending Works pay such high rates?
If Lending Works is so safe, how can it pay such high rates?
The answer is that it has more borrowers than it needs right now. Indeed, it has experienced "surging demand" from quality borrowers.
Which means Lending Works is now chasing more lenders to stump up the cash. The best way to get more lenders is to offer them higher interest rates.
The 4thWay® Risk Ratings were devised by experienced investors and a debt specialist from one of the major accountancy firms. The score is calculated using objective criteria that can be measured and improved over time, although no risk-scoring system is perfect. Read more about the 4thWay® Risk Ratings.
*Commission, fees and impartial research: our service is free to you. 4thWay shows dozens of P2P lending accounts in our accurate comparison tables and we add new ones as they make it through our listing process. We receive compensation from RateSetter and Lending Works, and other P2P lending companies not mentioned above either when you click through from our website and open accounts with them, or to cover the costs of conducting our calculated stress tests and ratings assessments. We vigorously ensure that this doesn't affect our editorial independence. Read How we earn money fairly with your help.