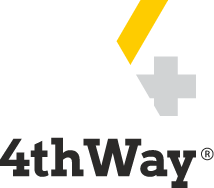 Ranking The 5 Safest P2P Lending Accounts
We've ranked the P2P lending providers in a few different ways on the 4thWay website, either in best-of articles or in our comparison tables, which can themselves be sorted in three different ways. And we've covered the details in reviews for them.
But we had a reader ask us to simply provide guidance ranking the safest P2P lending accounts.
To make this list, a P2P lending website must meet all the following criteria:
The types of loans offered show consistent characteristics – and are therefore forecastable.
The proportion of loans that fall late or have ever turned bad are very low – reflecting quality borrowers and loans.
Recovery of any bad debt is very high.
The proportion of loans that are renewed or extended, and the lengths of those extensions, are low compared to similar types of loans elsewhere.
Strong evidence of overperformance during recessions.
The P2P lending company has demonstrated to 4thWay sensible processes to select borrowers and deal with bad debts.
It has people who have all the necessary banking skills and at least five years' experience, including experience through at least a minor recession (a so-called "1-in-20-year" recession).
At least four years' history.
Allows 4thWay to analyse the results of each and every one of its loans.
4thWay's stress tests must show that most lenders are unlikely to lose money overall, even during a very severe recession and property-market crash.
Not be especially difficult to assess, taking less than 12 people hours for us to conduct all our standard tests on the P2P lending company's data. (Greater difficulty to assess means more room for error in the assessment, increasing the risk.)
Businesses that appear sustainable, and that have credible plans in the event they're going to close in order to gently wind down the existing loans.
Regulated by the UK's financial regulator, the FCA.
Spreading the risks is still down to you
You still need to take the time to spread your money across lots of loans, and among five or six lending accounts, or you're taking unnecessarily large risks. That's even when using some of the safest providers.
If you use IFISAs, you can spread across many IFISAs quickly this way.
This list includes a couple of surprises for 4thWay regulars
Those of you who regularly visit our comparison tables and read our candid opinions won't be surprised to see the top three out of these five, because they consistently come out best on risk, and risk-reward balance, if not always on interest rate.
But the fourth and fifth safest P2P lending accounts on this list may be a little surprise! They pip others to the post largely based on loans being extended or renewed, bad-debt risk prior to recoveries, and ease of analysis.
1. Loanpad Premium Account/IFISA
With no bad debts on £194 million lent in property development loans since 2018, and just a small number of arrears. While borrowers aren't receiving rent, all loans are for a maximum of 50% of the property valuation. Partner companies of Loanpad lend a lot of money on top and they will lose their money first on every loan.
As a big bonus, automatic diversification across all loans, re-allocated once a week, makes it easy to instantly spread across plenty of loans.
The interest rate of 4% is very fair for the number one slot.
Read the full Loanpad Review or visit Loanpad*.
2. Proplend tranche A loans, also in an IFISA
The substantial jump in rates above Loanpad to 7.25% is not fairly reflective, because this rate is especially generous for the risks involved.
Proplend tranche A loans are capped at 50% of the property valuation and most of the loans are also on properties that are earning rent. That rent more than covers the monthly loan payments. Proplend is the only one on this list to focus more on rental properties than on bridging lending and development lending.
However, the excellent lending rates possibly reflects the inconvenience, because Proplend is one of two providers on this list that have fewer loans compared to demand. So the strategy is to lend less money in each tranche A loan that comes available over many months until you're finally stocked up enough in this account.
You can also throw in some riskier, higher-rate paying tranche B and tranche C loans, but to keep this in the "safest" bracket, perhaps do so at a rate of no shorter than 3-1 or 4-1 to begin with, and you can get somewhat closer to 50:50 as your number of loans gets up to 20 and beyond.
Proplend is the oldest on this list, having started in 2014 and now with £205 million lent.
It's for people with deep pockets, because it's hefty minimum per loan is £1,000.
Read the full Proplend Review or visit Proplend*.
3. CrowdProperty Lending Account/IFISA
CrowdProperty's development loans don't have the best numbers for such things as the loan size compared to the property valuation. And yet the quality of the developers – the borrowers – is so high that it's results have been as close to perfect as you can expect since it started in 2015. With £370 million now lent, barely any loans have suffered issues, and then quickly got back on track.
CrowdProperty also has the skills to take over and complete a development if it starts to go wrong.
Lending rates are a highly attractive 10.12%.
Even if using auto-lend, you'll need to drip your money in over half a year or so to ensure you're spread across enough unique borrowers and loans.
Read the full CrowdProperty Review or visit CrowdProperty.
4. Invest & Fund Lending Account/IFISA
Total lent is £286 million since 2015 with virtually no problems with any of its development loans or bridging loans.
Unlike the first three on the list, you're sometimes lending where other loans get repaid before yours in the event your loan turns bad. But that is very rare. The vast majority of Invest & Fund loans are instead senior loans, where you're first in line.
Invest & Fund ensures that no more than 10% of your money goes into any one loan, but you should take a few months to spread your money across even more loans.
It pays 8.74% after fees and bad debts.
Read the full Invest & Fund Review or visit Invest & Fund*.
5. CapitalRise Lending Account/IFISA
As with the other four on the list, CapitalRise has also completed more than nine figures in lending. £213 million has been paid out to borrower since 2016, with its existing borrowers expecting to receive further loans boosting this to a total of £308 million.
CapitalRise has just in the past few weeks met the minimum requirements to be assessed for a 4thWay PLUS Rating, in terms of the depth and maturity of its history. While 4thWay's specialists haven't completed this assessment yet, it's obvious from its data that it will receive the top 3/3 "Exceptional" rating, just like all the other entries on this safest peer-to-peer lending account list.
That rating is a balanced rating of risk and reward, based on the risk of suffering bad debts and how well covered that risk is by lending interest rates. So it's not focusing solely on safety and considering all possible risks, which is what I'm doing today.
Almost all of its loans leave you at the top of the queue in the event a loan turns bad, but, again its performance here has been phenomenal with no loans suffering serious issues.
Read the full CapitalRise Review or visit CapitalRise*.
Further reading:
The Safest 20% Returns In P2P Lending.
Is Peer-to-Peer Lending Safe For Lenders?
Independent opinion: 4thWay will help you to identify your options and narrow down your choices. We suggest what you could do, but we won't tell you what to do or where to lend; the decision is yours. We are responsible for the accuracy and quality of the information we provide, but not for any decision you make based on it. The material is for general information and education purposes only.
We are not financial, legal or tax advisors, which means that we don't offer advice or recommendations based on your circumstances and goals.
The opinions expressed are those of the author(s) and not held by 4thWay. 4thWay is not regulated by ESMA or the FCA. All the specialists and researchers who conduct research and write articles for 4thWay are subject to 4thWay's Editorial Code of Practice. For more, please see 4thWay's terms and conditions.
The 4thWay® PLUS Ratings are calculations developed by professional risk modellers (someone who models risks for the banks), experienced investors and a debt specialist from one of the major consultancy firms. They measure the interest you earn against the risk of suffering losses from borrowers being unable to repay their loans in scenarios up to a serious recession and a major property crash. The ratings assume you spread your money across hundreds or thousands of loans, and continue lending until all your loans are repaid. They assume you lend across 6-12 rated P2P lending accounts or IFISAs, and measure your overall performance across all of them, not against individual performances.
The 4thWay PLUS Ratings are calculated using objective criteria that can be measured and improved on over time, although no rating system is perfect. Read more about the 4thWay® PLUS Ratings.
*Commission, fees and impartial research: our service is free to you. 4thWay shows dozens of P2P lending accounts in our accurate comparison tables and we add new ones as they make it through our listing process. We receive compensation from Invest & Fund, Loanpad and Proplend, and other P2P lending companies not mentioned above either when you click through from our website and open accounts with them, or to cover the costs of conducting our calculated stress tests and ratings assessments. We vigorously ensure that this doesn't affect our editorial independence. Read How we earn money fairly with your help.