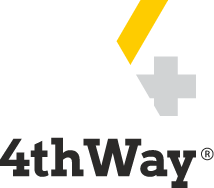 How the P2P Lending Provision Funds Compare
P2P lending provision funds set aside to reimburse lenders like you and me when loans go bad are of widely different sizes and some pay out sooner than others.
How big is your provision fund?

Sources: the P2P lending companies and 4thWay®
As you can see in the above table, RateSetter and Lending Works* both have fat bad-debt provision funds. Both these funds easily cover expected bad debts.
RateSetter wants to maintain the size of its provision fund as best as it can. Lending Works' plan is to decrease its size over time, since lenders are also protected by an insurance to cover losses when borrowers can't pay due to unemployment and accident.
Zopa's bad-debt provision fund is smaller but this might be offset since the company could understand its customers better than the others, as it is the oldest P2P lending company at nearly 10 years old. The second oldest in this table is RateSetter at approaching four-and-a-half.
Wellesley & Co.'s* provision fund is the smallest, but this P2P lending company can repossess properties to recover your money, and those properties are valued significantly above the amount that is lent.
Landbay's* bad-debt provision fund is undisclosed but it, too, will repossess properties to recover debts.
When do the bad-debt provision funds pay out?
Lending Works' and RateSetter's bad-debt provision funds pay you your loan repayments and interest when a borrower misses a payment.
Zopa's provision fund will pay you the loan payments and interest you're due after a borrower is four months behind on loan payments.
Wellesley & Co.'s provision fund will not pay until all attempts have been made to recover debts, such as repossessing and selling property. It is not clear whether Wellesley will pay the interest due you as well as the loan and Wellesley's provision fund is a slightly weaker guarantee in that it is at the "discretion" of the directors.
Landbay's public information is conflicting and it has not yet answered any of our questions, but it seems that you might also have to wait until attempts have been made to recover debts.
A bad-debt provision fund is just one aspect that needs to be taken into account when assessing the risk of a P2P lending company.
*Commission, fees and impartial research: our service is free to you. 4thWay shows dozens of P2P lending accounts in our accurate comparison tables and we add new ones as they make it through our listing process. We receive compensation from Landbay, Lending Works, RateSetter and Wellesley & Co., and other P2P lending companies not mentioned above either when you click through from our website and open accounts with them, or to cover the costs of conducting our calculated stress tests and ratings assessments. We vigorously ensure that this doesn't affect our editorial independence. Read How we earn money fairly with your help.