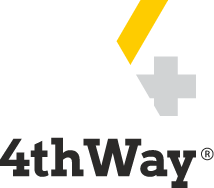 Octopus Choice Review
Here's the Octopus Choice review from one of 4thWay's specialists:
4thWay's Quick Expert Octopus Choice Review
[orangebox]
On 25th February, 2021, Octopus Choice said that it's permanently closing its P2P lending platform. Lending results during and prior to the pandemic have been exceptional and existing lenders will shortly get all their money back with no losses.
Octopus Choice is paying lenders back as repayments come in and it's also looking for large, non-P2P lenders to take on existing loans, so that individual lenders can be repaid even more quickly.
The two reasons given for closing are as follows. 1) Lenders' expectations are that they can get their money back faster than Octopus Choice can offer. 2) Since new regulations came about that require lenders to pass a simple test and gain a bit of experience before lending more than 10% of their money in P2P, demand for its lending product has declined. (It actually said that demand has shrunk across the P2P lending industry, but demand has varied from platform to platform, with many seeing rising demand.)
If you still want to read what we have said about Octopus Choice prior to its decision to wind down, read on.
[/orangebox]
Offers something different that could add to your current P2P lending.
Established in 2016, lenders using Octopus Choice have lent £540 million to property borrowers.
It's part of the Octopus Investments group, which manages £6 billions pounds-worth of investments and has been profitable for at least ten years. This parent company owns the property lender formerly known as Dragonfly, a big industry brand.
Octopus takes the first loss on all P2P loans of 5%. It uses its own money to buy your loans if you want to sell early, where possible, and I estimate the pot for that was about £2 million in cash in 2018.
Borrowers are mostly buy-to-let landlords and owners of rented commercial properties. The typical rent covers the monthly P2P mortgage payments plus a bit more, although the property might briefly be untenanted at the start.
Octopus also does a good chunk of short-term (bridging) property loans and bridge-to-let loans, which are shorter loans during a refurbishment before a borrower switches to a traditional buy-to-let mortgage. The average loan is for 59.60% of the property valuation, which is very good.
Octopus Choice has the people and skills to approve loans appropriately. Its people have a huge amount of experience. The group segregates safer, simpler loans for its peer-to-peer lending offshoot. In particular, it's interested in the quality of the borrower, not just the property, and it dodges property development lending and riskier types of bridging loans.
Four people in succession need to approve a loan before it's accepted. Key people have discussed with us their loan-approval and other processes in detail. These go beyond what we usually expect to see, and show creative thinking and experience in how they cope with quirks of a particular borrower or security. Octopus has quite a few specialists, from refurbishment experts to their own property surveyors. It always appoints an independent surveyor.
The 4.0% expected interest rate for lenders seems low at first sight, especially for bridging loans, but for the specific subset of bridge and other loans that Octopus Choice approves, I believe rates earned by lenders offer a good margin of safety compared to the risks. Bad debts have so far been very low and there are no losses to date.
Octopus has been unusually transparent and accessible to 4thWay. But it still needs to start providing 4thWay its data on a regular basis and then we can assess it for a 4thWay PLUS Rating. That data is also required to verify the figures it gives us or publishes on its website.
The minimum lending amount is just £10. Octopus spreads your money across at least 10 borrowers, adjusting portfolios every day. After two years, the average lender is lending across 130 loans. You can probably spread your money more rapidly by lending over several months. At least in recent months, there have been lots of loans to lend in.
The Octopus group holds over £100 million more than it's required to by the regulator.
Octopus Choice's lending accounts are available as IFISAs.
Octopus Choice during COVID-19
Octopus Choice swiftly stopped new lending when the pandemic hit, but it hasn't provided data or information on the performance of its existing loans.
Visit Octopus Choice.
Independent opinion: 4thWay will help you to identify your options and narrow down your choices. We suggest what you could do, but we won't tell you what to do or where to lend; the decision is yours. We are responsible for the accuracy and quality of the information we provide, but not for any decision you make based on it. The material is for general information and education purposes only.
We are not financial, legal or tax advisors, which means that we don't offer advice or recommendations based on your circumstances and goals.
The opinions expressed are those of the author(s) and not held by 4thWay. 4thWay is not regulated by ESMA or the FCA. All the specialists and researchers who conduct research and write articles for 4thWay are subject to 4thWay's Editorial Code of Practice. For more, please see 4thWay's terms and conditions.
Our service is free to you. We don't receive commission from the above-mentioned companies. We receive compensation from some other P2P lending companies when you click through from our website and open accounts with them. This doesn't affect our editorial independence. Read How we earn money fairly with your help.