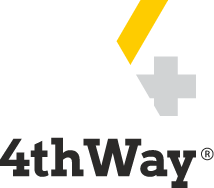 Major Report Into Funding Circle
Again, I'm abusing my position and writing a blog about one of our own products – and yet it is something I would have written about if another company had created it.
This week we have continued our series of highly detailed, plain English, informative, candid 4thWay® Insight Reports by publishing the next one, which is on Funding Circle, the P2P lending company that matches your money (and mine) to small and medium sized businesses in the UK.
Funding Circle is a more complex study than Wellesley & Co., which was the subject of our previous report. Just for starters, how can we explain that a company with no bad-debt provision fund can offer some loans to lenders that are just about as safe as a company that offers both a provision fund and property as security?
Funding Circle also has five grades of borrower and therefore much more data for us to process and then explain to you clearly in the report.
We hope we have achieved our goals, but if you feel you haven't learned enough, please do let us know what confuses you or what other details you need.
We will be releasing more 4thWay® Insight Reports in the coming weeks.
*Commission, fees and impartial research: our service is free to you. 4thWay shows dozens of P2P lending accounts in our accurate comparison tables and we add new ones as they make it through our listing process. We receive compensation from Funding Circle and Wellesley & Co. and other P2P lending companies not mentioned above either when you click through from our website and open accounts with them, or to cover the costs of conducting our calculated stress tests and ratings assessments. We vigorously ensure that this doesn't affect our editorial independence. Read How we earn money fairly with your help.