Loanpad Review
An investment that will keep your money safe through everything short of nuclear war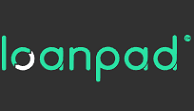 Loanpad's Premium Account/Premium IFISA received an Exceptional 3/3 4thWay PLUS Rating.
This account has been paying 6.5% interest after zero bad debts.
Visit Loanpad* or keep reading the Loanpad Review.
When did Loanpad start?
Established in 2018, lenders have lent around £194 million.
It's mostly residential properties for development, including for conversion, extension and refurbishment, or bridging loans. There are smaller numbers of loans against commercial or mixed-use properties.
What interesting or unique points does Loanpad have?
Lenders through Loanpad* buy the safest slice of these loans, so that the property's must typically fall by about 50%-60% of the valuation before lenders can expect to lose any money on that loan.
Partner lending companies keep the riskier part of every loan, taking the first loss above yours typically of the first 25% of losses or even more. That's massive. When other UK P2P lending companies arrange for first-loss protection for lenders, it's usually just 5%.
With very few loans suffering problems, and with lenders' money automatically spread across all existing loans, and regularly redistributed, the risks are better contained here than at any other P2P lending or IFISA provider.
Loanpad built an excellent reputation for continuing to be able to allow lenders to sell their loans and withdraw swiftly, even as investors in all types of investments panicked early in the pandemic. Its high standards quickly pulled many more lenders back to it.
How good are its loans?
Loanpad* limits its loans to 50% of the property valuation and the average has been 40.3% as of August 2023. This is startlingly good.
With developments, Loanpad initially caps the amount lent to 50% of the starting valuation of the undeveloped property. Developers receive their money in tranches as they successfully complete each phase. Lenders will still lend less than 50% of the valuation throughout.
Only once a development is over three-quarters complete does Loanpad relax that very high standard somewhat. Loanpad then caps the amount lent at 50% of the hoped-for sale price. Development loans that have reached this stage currently average 32.5% of the hoped-for sale price, which is half as much (twice as good) as normal for these kinds of loans.
No other P2P lending site offers security cover this good across every loan on its books.
Loanpad also only agrees loans on major developments when they come through lending partners that have the skills to complete the development project in the borrower's place, should that become necessary.
The one minor aspect about Loanpad's loans that I still want to see is how many of the loans it has extended eventually become bad debts that need to be recovered through legal means. I'll be updating the Loanpad review regularly as these are resolved.
However, even if all of the extended loans were to get into that situation, it still won't lead to actual overall losses for lenders. The overall number of them is too low and the average amount lent on extended loans is just 43% of the starting or current property valuations.
How much experience do Loanpad's key people have?
Loanpad's key decision maker was a property lawyer who built up a lot of lending contacts, such as Loanpad's initial first partner firm. His property-law experience covers the whole range, which you don't usually get in-house in P2P lending. One of Loanpad's key tasks is ensuring that the loans are legally sound and that borrower fraud is very unlikely.
On lending experience, the key decision maker worked as CEO of a property lender for two years. This is less experience than I would usually want to see, but it is absolutely acceptable with these loans, where the experienced partner lenders taking a large chunk of skin in the game along with the riskiest loan slices.
The core borrower assessments for Loanpad* are conducted by its seven lending partner companies. It started working with five of those just in the past year or so.
Its oldest and biggest partner is a family firm that's done development lending for 40 years and it has an impeccable track record.
Loanpad told us that all its partners have a lot of experience. It's not possible to assess all of the six other firms in anything like the depth we assessed Loanpad, but the background research we have conducted has found that they all have at least some property or property lending experience, and in some cases they probably have a lot.
While I'm not convinced that all of them have a huge amount of experience, I trust in Loanpad's assessments of their abilities and integrity. These lending companies are taking far riskier slices of the same loans, as they will lose their money first.
Furthermore, not as much experience is needed from Loanpad's lending partners as at other P2P lending companies. This is in large part because people lending through Loanpad are taking just the very safest parts of those loans.
Loanpad review: lending processes
Loanpad's role is to assess the partner lenders and take the lowest-risk chunk from them. The idea is that partner lenders will choose borrowers more carefully than a loan broker, due to their skin in the game.
In assessing loans, Loanpad* considers top-quality property security to be paramount. Loanpad emphasises getting loans on properties that will be easy to sell, such as two-bedroom flats in a town centre as opposed to farms.
Any checks on borrowers are focused on trustworthiness, with financial and credit checks being part of that.
How good are Loanpad's interest rates, bad debts and margin of safety?
Loanpad pays 5.5%-6.5%, depending on how quickly you'd like access to your money.
No loans are in arrears (i.e. fallen late without an agreed extension). Just one loan has ever turned bad, but it was never in any danger of becoming a loss for lenders and has now been repaid in full.
For any one loan to end in a loss, something really extraordinary would have to happen. It's realistic for lenders to expect to make money with Loanpad in all market conditions, including a severe recession and major property crash.
Personally, I don't see why anyone would choose the Loanpad Classic Account over Loanpad Premium*, as it means earning the lower interest rate of 5.5% without lower risk. And I don't think you should lend in P2P if you feel you should always be able to access your money in an instant for free. (Which simply won't always be the case.) That's the only potential advantage that Loanpad Classic might offer you.
Loanpad's interest rates are easily high enough for the risks involved. Currently, the Loanpad Premium P2P Lending Account and the Loanpad IFISA offer you 6.5%.
Loanpad rates versus savings accounts
However, if you don't use the IFISA version, you'll be earning pretty much the same as in the top savings accounts.
As of 30/11/2023, the JN Bank Three-Year Savings Account pays 5.26%, the JN Bank Two-Year Savings Account pays 5.46%, and the Metro Bank One-Year Savings Account pays 5.80%.
The Loanpad Premium IFISA still edges out all the top cash ISAs and, with Loanpad regularly raising rates at present, it will continue to beat the returns of those who get fixed savings deals.
However, the gap there, too, has narrowed:
The Secure Trust Bank Three-Year Cash ISA pays 4.86%, the Hinckley & Rugby BS Two-Year Cash ISA pays 5.30%, and the Kent Reliance One-Year Cash ISA pays 5.35%.
Yes, you can usually expect to get your money out from Loanpad Premium in 60 days without charge – not in one to three years like in those savings accounts. But, again, and as usual, being able to leave quickly is not an aspect that people doing money lending directly to borrowers should be looking for. Because you won't always be able to get your money back that quickly.
All that said, with the extraordinary protections you have and the extremely low risks of Loanpad, even a small uplift in current lending rates over cash ISAs is still worth allocating some money into it.
The current clash with savings accounts aside, the Loanpad Premium account or ISA would sit well as an anchor to any diversified portfolio of P2P lending accounts or IFISAs.
Has Loanpad provided enough information to assess the risks?
Loanpad* has been very open with us, providing the great volume of data, facts and personal access we need to assess it on an ongoing basis and to keep the Loanpad review up-to-date.
Is Loanpad profitable?
Loanpad told us it became profitable in the middle of 2021 and that it expects to be profitable every month from this point. This is well within the expected timeframe that I suggested in the past couple of updates to this review.
Published company accounts don't provide much information, although this is not unusual.
Despite its rates versus savings, it has a solid core of loyal lenders. I therefore still expect this to be a sustainable business from this point onwards, as it should find it easy to maintain and grow its borrower and lender base, and to contain costs.
Is Loanpad a good investment?
Loanpad* is one of the safest investments of any asset class available to lenders in the UK.
I believe lenders are unlikely to lose money under any imaginable market conditions, with the possible exception of catastrophes along the lines of a world war. This is the only P2P lending company that I have said this for.
Loanpad offers a phenomenal investment opportunity that should be one of the core investment products for any investor looking for solid returns. Just watch that you're comfortable with the rates versus cash ISAs and savings accounts.
What is Loanpad's minimum lending amount and how many loans can I lend in?
The minimum lending amount is £10, which is spread across all live loans and redistributed daily as new loans are made. I believe lenders will be sufficiently diversified across enough loans almost immediately.
There is sufficient amount of loans available in the pipeline to keep lenders' money spread widely.
Does Loanpad have an IFISA?
Loanpad's lending accounts are available as IFISAs.
Can I sell Loanpad loans to exit early?
Yes. There's no charge for selling in its Classic accounts. With its Premium accounts you either have to wait at least 60 days or you pay 0.5%.
While lenders have always been able to sell swiftly so far since Loanpad launched, as usual you should expect that sometimes you won't be able to do so and that it might even take quite a long time to get all your money back.
Be emotionally prepared for that, because that is normal for all P2P lending – even the best providers – and it's one of the prices of investing in something that is highly stable compared to most other investments.
Thank you for reading the Loanpad review!
Loanpad: key details of its Premium Account
4thWay PLUS Rating
3 PLUSes is best. What does the 4thWay PLUS Rating tell you about the risks and rewards?
Description
£168 m in development property lending & short-term property (bridging) loans under 50% LTV against initial property valuation since 2018, with interest reserve fund, auto-lend, auto-diversification & free early access in 60 days. IFISA available
Minimum lending amount
£10
Exit fees - if you sell loans before borrowers fully repay
No with 60 days notice; otherwise 1%
Early exit is not guaranteed. Usually, other lenders need to buy your loans
---
Do you get all your money back if you exit early?
Yes
Loan size compared to security value
40.3% (avg) and 50% (max); or 32.5% (avg) 50% (max) of future property value
---
Reserve fund size as % of outstanding loans
N/A, but there is an interest reserve fund worth around 1% of outstanding loans
Company/directors lend alongside you/first loss
No, but partner lenders take first loss of around 33%
Independent opinion: 4thWay will help you to identify your options and narrow down your choices. We suggest what you could do, but we won't tell you what to do or where to lend; the decision is yours. We are responsible for the accuracy and quality of the information we provide, but not for any decision you make based on it. The material is for general information and education purposes only.
We are not financial, legal or tax advisors, which means that we don't offer advice or recommendations based on your circumstances and goals.
The opinions expressed are those of the author(s) and not held by 4thWay. 4thWay is not regulated by ESMA or the FCA. All the specialists and researchers who conduct research and write articles for 4thWay are subject to 4thWay's Editorial Code of Practice. For more, please see 4thWay's terms and conditions.
The 4thWay® PLUS Ratings are calculations developed by professional risk modellers (someone who models risks for the banks), experienced investors and a debt specialist from one of the major consultancy firms. They measure the interest you earn against the risk of suffering losses from borrowers being unable to repay their loans in scenarios up to a serious recession and a major property crash. The ratings assume you spread your money across hundreds or thousands of loans, and continue lending until all your loans are repaid. They assume you lend across 6-12 rated P2P lending accounts or IFISAs, and measure your overall performance across all of them, not against individual performances.
The 4thWay PLUS Ratings are calculated using objective criteria that can be measured and improved on over time, although no rating system is perfect. Read more about the 4thWay® PLUS Ratings.
Savings account and cash ISA rates are from MoneySavingExpert.
*Commission, fees and impartial research: our service is free to you. 4thWay shows dozens of P2P lending accounts in our accurate comparison tables and we add new ones as they make it through our listing process. We receive compensation from Loanpad and other P2P lending companies not mentioned above either when you click through from our website and open accounts with them, or to cover the costs of conducting our calculated stress tests and ratings assessments. We vigorously ensure that this doesn't affect our editorial independence. Read How we earn money fairly with your help.