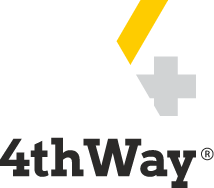 Crowd2Fund Late Accounts And "Strike-Off" Threat
Update on 12th August 2023: Crowd2Fund's accounts have now been filed and the strike-off action discontinued. Details of its accounts here.
You've not heard anything from us on Crowd2Fund for a while.
Crowd2Fund hasn't been in a position to provide detailed data to us to the standard we require and has not provided any data for a very long time. It's resources seem too stretched to enable us to conduct any serious ongoing assessment of their people, processes and results.
It does seem most likely that it's stretched resources that is the cause. That's probably the cause of it receiving what's called its "First Gazette notice for compulsory strike-off" on the UK's companies registrar, Companies House, which you can see online.
While it's always something to monitor very carefully – especially at a platform that seems to have struggled to grow and head towards profitability, it does happen from time to time that company accounts are filed late and strike-off notices are put on a P2P lending platform's file at Companies House.
Crowd2Fund's finance director says that its accounts will leave audit and he expects them to be filed at Companies House by the end of the month. We currently have no reason not to believe what he's saying.
We've seen that platforms filing late are typically stretched for resources, but we've not yet seen demonstrable correlation between late filing/strike-off notices and poor results for individual lenders.
Visit Crowd2Fund. | Read the Crowd2Fund Review.
Independent opinion: 4thWay will help you to identify your options and narrow down your choices. We suggest what you could do, but we won't tell you what to do or where to lend; the decision is yours. We are responsible for the accuracy and quality of the information we provide, but not for any decision you make based on it. The material is for general information and education purposes only.
We are not financial, legal or tax advisors, which means that we don't offer advice or recommendations based on your circumstances and goals.
The opinions expressed are those of the author(s) and not held by 4thWay. 4thWay is not regulated by ESMA or the FCA. All the specialists and researchers who conduct research and write articles for 4thWay are subject to 4thWay's Editorial Code of Practice. For more, please see 4thWay's terms and conditions.
Our service is free to you. We don't receive commission from the above-mentioned companies. We receive compensation from some other P2P lending companies when you click through from our website and open accounts with them. This doesn't affect our editorial independence. Read How we earn money fairly with your help.