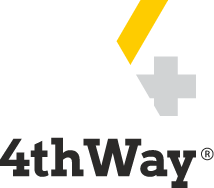 Best Alternatives To Zopa
Here are your best alternatives to Zopa, now that it's converting to a bank from P2P lending. (Read The Real Reason Zopa Is Closing Its P2P Arm.)
Zopa was the oldest P2P lending company in the world, founded in 2005, with an exceptional record. Most lenders made money every year and it lent billions of pounds. Who on Earth can replace it?
Three companies step forward as the best alternatives to Zopa
These choices are intended to be as close to Zopa as we can get in different ways:
One is as a focus as a core lending account. (Many used Zopa as their core account.)
One as being a giant in automated lending with a billion in loans per year. (Unfortunately unavailable for the time being.)
And the last choice is the only P2P lending company left that does standard small personal loans similar to Zopa.
1. Loanpad – a core lending account
Even better than Zopa as your core lending account – more stable and secure
Loanpad* lenders earn 6.5%. Lending from just £1, your money is spread across all outstanding property loans automatically, redistributed every week.
Very few loans turn bad. If they ever do, they are all backed by extremely high-quality property security. The properties are always valued at over double the loan size and you get repaid first in a downturn (i.e. the loan-to-value is always 50% or less). Loanpad's institutional lending partners also lend a lot of money to the same borrowers on top, but they take the riskier slice, losing their money first.
Loanpad does some development lending, but when valuing these properties it goes on the initial value of the land and site, not the development. It only switches to using the hoped-for sale price once the development is already 75% complete and the project going well. Lenders might then lend at up to half that valuation.
4thWay's specialists have found that Loanpad has excellent skills and processes in place to legally recover bad debts, if and when the need arises.
Since the loans are all so incredibly secure and lenders' money spread across all loans, lender results aren't variable. Lenders are highly likely to withstand losses even in a very severe recession and property crash. It has the top 4thWay PLUS Rating of 3/3, "Exceptional".
Loanpad should be core to any portfolio of lending accounts. I think it's the best alternatives to Zopa and a good replacement for those using Zopa as their focal point.
Read the Loanpad Review or visit Loanpad*.
Funding Circle – similar in being very large and doing automated lending
A strange choice from me, but if you really like extremely large, reputable platforms, this is possibly your only option
I can't actually "tip" any P2P lending company that isn't accessible to us and doesn't provide 4thWay with the detailed data that we now expect to receive. (Read our review about that.) But I can't deny it's very similar to Zopa in some ways.
It was Zopa's peer in terms of size and reputation. While it does small business loans rather than small personal loans, it also relies on approving thousands of loans per year. Wherever it can, it approves those loans automatically. It's therefore rather bank-like – like Zopa.
But…!
I'll write no more for now, as unfortunately it still has P2P lending temporarily on hold (or is it permanent?), while it continues to do pandemic loans. it's not allowed to approve such loans as P2P.
Check out the Funding Circle Review. One for the backburner perhaps…
Leap – personal loans
Leap approves small, bank-style personal loans like Zopa
With Zopa closing its P2P operations, Leap is the last remaining P2P lending company in the UK that focuses on ordinary personal loans.
The other major players have pulled out. RateSetter did this a few years ago when it sold itself to Metro Bank. The bank then integrated RateSetter's lending operations, so that it could lend its savers' deposits using the RateSetter machinery.
The other notable player was Lending Works, which closed for new lending by small investors just days after Zopa. While all lenders are expected to make a profit by the time their outstanding loans are repaid, Lending Works suffered a few substantial knocks to its reputation, at least some of them self-inflicted, which surely contributed to its decision to change its business model.
Unfortunately, Leap doesn't provide anything like sufficient information to assess the risks. it also spreads lenders' money across as few as five personal loans, which is a very long way short of the number needed to contain the risks for these sorts of loans.
So it might be that it's only the best alternative for bank-like personal loans for the sole reason that it's the only remaining alternative.
Leap currently says lenders can earn up to 5%.
Visit Leap. We have no review by a 4thWay specialist, as Leap hasn't gone through their intensive research and listing process.
Don't just look for a Zopa alternative!
Any sensible lending portfolio spreads your money across at least six different P2P lending accounts and IFISAs. It's good to spread across different types of loans and borrowers. Don't just look for what the best alternatives to Zopa might be, because many completely different P2P lending companies have an exceptional risk-reward balance. Check out our peer-to-peer lending comparison table for more.
Read more:
The 4thWay® PLUS Ratings are calculations developed by professional risk modellers (someone who models risks for the banks), experienced investors and a debt specialist from one of the major consultancy firms. They measure the interest you earn against the risk of suffering losses from borrowers being unable to repay their loans in scenarios up to a serious recession and a major property crash. The ratings assume you spread your money across hundreds or thousands of loans, and continue lending until all your loans are repaid. They assume you lend across 6-12 rated P2P lending accounts or IFISAs, and measure your overall performance across all of them, not against individual performances.
The 4thWay PLUS Ratings are calculated using objective criteria that can be measured and improved on over time, although no rating system is perfect. Read more about the 4thWay® PLUS Ratings.
Independent opinion: 4thWay will help you to identify your options and narrow down your choices. We suggest what you could do, but we won't tell you what to do or where to lend; the decision is yours. We are responsible for the accuracy and quality of the information we provide, but not for any decision you make based on it. The material is for general information and education purposes only.
We are not financial, legal or tax advisors, which means that we don't offer advice or recommendations based on your circumstances and goals.
The opinions expressed are those of the author(s) and not held by 4thWay. 4thWay is not regulated by ESMA or the FCA. All the specialists and researchers who conduct research and write articles for 4thWay are subject to 4thWay's Editorial Code of Practice. For more, please see 4thWay's terms and conditions.
*Commission, fees and impartial research: our service is free to you. 4thWay shows dozens of P2P lending accounts in our accurate comparison tables and we add new ones as they make it through our listing process. We receive compensation from Loanpad and other P2P lending companies not mentioned above either when you click through from our website and open accounts with them, or to cover the costs of conducting our calculated stress tests and ratings assessments. We vigorously ensure that this doesn't affect our editorial independence. Read How we earn money fairly with your help.