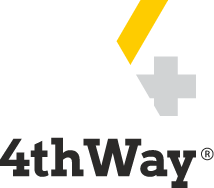 The P2P Lending Sites That Spread Your Money Across Every Loan
You can go to this comparison page that is filtered for you to compare peer-to-peer lending platforms that automatically assign you to loans, or that offer you the option to do so. So:
Which peer-to-peer lending platforms spread your risks?
Most of them do not do spread your risk across the entire book of live loans. The two of them that do that are:
Loanpad*, property development lending and short-term (bridging) property loans.
Assetz Capital, secured business and property loans.
Both of those have what look to me to be very favourable opinions from 4thWay's specialists (see links to their reviews below).
Your other options that automatically spread your risk
You have other options where your money is spread around a lot, if not across all the live loans.
Lending Works* spreads lenders' risks across all of its prime personal loans that are approved in the same year that you lend. This means thousands of loans by the end of the year. If you re-lend money the following year, you will see your money diversify further, as the risk for part of your lending portfolio is spread across all loans in the following year too.
Or you have Funding Circle, which will spread your money across at least at least 200 if you lend £2,000 or more, which is around the minimum level of diversification that 4thWay's specialists would expect for small business loans.
LendingCrowd*, similarly, looks to spread your money across 200 business loans if you lend at least £5,000. However, if you use LendingCrowd's manual lending account you can still automated lending. Here, you can set the maximum per business at 0.5%, which works out at the same containment of the risks – but without needing to lend thousands of pounds.
CrowdProperty spreads your risks across at least 10 development loans when you lend at least £500. Usually, 10 might be insufficient for this kind of lending, but CrowdProperty has had a good record.
HNW Lending* currently spreads your money across over 40 property loans, although not evenly. It commits to no more than 10% in any one loan, although it takes first loss on all loans when you use auto-lend.
Kuflink* and Crowd2Fund* also offer to spread your money across multiple loans, but neither specify a minimum. With Crowd2Fund, however, you can manually select loans for as little as 10p, so it's possible to diversify for yourself with a little effort. Kuflink's manual lending starts at £100. For manual lenders, it also takes the first loss of 5%.
All peer-to-peer lending websites I've mentioned above also offer IFISAs.
Compare peer-to-peer lending sites (including IFISAs) that offer auto-lend (table already filtered for you).
Compare just peer-to-peer lending IFISAs that offer auto-lend (table already filtered for you).
Read 4thWay's:
Independent opinion: 4thWay will help you to identify your options and narrow down your choices. We suggest what you could do, but we won't tell you what to do or where to lend; the decision is yours. We are responsible for the accuracy and quality of the information we provide, but not for any decision you make based on it. The material is for general information and education purposes only.
We are not financial, legal or tax advisors, which means that we don't offer advice or recommendations based on your circumstances and goals.
The opinions expressed are those of the author(s) and not held by 4thWay. 4thWay is not regulated by ESMA or the FCA. All the specialists and researchers who conduct research and write articles for 4thWay are subject to 4thWay's Editorial Code of Practice. For more, please see 4thWay's terms and conditions.
*Commission, fees and impartial research: our service is free to you. 4thWay shows dozens of P2P lending accounts in our accurate comparison tables and we add new ones as they make it through our listing process. We receive compensation from Crowd2Fund, HNW Lending, Kuflink, LendingCrowd, Lending Works and Loanpad, and other P2P lending companies not mentioned above either when you click through from our website and open accounts with them, or to cover the costs of conducting our calculated stress tests and ratings assessments. We vigorously ensure that this doesn't affect our editorial independence. Read How we earn money fairly with your help.