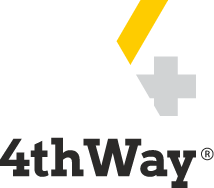 ArchOver's Market For Buying And Selling Loans
P2P lending website ArchOver*, which does secured and insured business loans, has just launched its secondary market, so that you can now buy and sell existing loans.
However, it is highly unusual and so it requires explaining.
Two key facts
Before I waste your time, however, you should note that the secondary market is only available to people who can self-certify that they are high-net worth or sophisticated investors, under the usual definitions set down by the financial regulator.
Also, the minimum sized loan part you can buy or sell is £5,000.
How – and where – to use ArchOver's secondary market
Normally you log into a P2P lending website itself in order to see its secondary market, and to buy or sell loan parts there.
With ArchOver, you go to a completely different website: Asset Match.
Asset Match was created to be a place to buy and sell shares in private companies, but it has just expanded into loans with ArchOver. Perhaps it will start offering loans from other P2P lending websites that don't have their own in-house secondary markets.
You can agree to buy loan parts on offer or, if you don't like any offers, you can offer to buy at a price you specify and this might attract a seller.
If you're wondering what I mean by "price", you don't necessarily buy or sell £5,000 of loans for £5,000. It could be more or less. Read more on that in Trading Loan Parts At A Profit Or Loss.
The market is currently small
Currently, just one ArchOver loan is listed but Asset Match "anticipates" more.
ArchOver CEO Angus Dent told me (in an article comment below) that lenders who want to sell loan parts in loans that are not currently listed on Asset Match can get in touch with ArchOver to arrange it.
Costs
It costs 1% to buy a loan part through Asset Match as well as 1% to sell it. These are at the upper end for a P2P lending secondary market, which are usually 0% for buying and 0.25% to 1% for selling. (You can see how the secondary markets compare in Where Can You Buy Or Sell Existing Loans?
Independent opinion: 4thWay will help you to identify your options and narrow down your choices. We suggest what you could do, but we won't tell you what to do or where to lend; the decision is yours. We are responsible for the accuracy and quality of the information we provide, but not for any decision you make based on it. The material is for general information and education purposes only.
We are not financial, legal or tax advisors, which means that we don't offer advice or recommendations based on your circumstances and goals.
The opinions expressed are those of the author(s) and not held by 4thWay. 4thWay is not regulated by ESMA or the FCA. All the specialists and researchers who conduct research and write articles for 4thWay are subject to 4thWay's Editorial Code of Practice. For more, please see 4thWay's terms and conditions.
*Commission, fees and impartial research: our service is free to you. 4thWay shows dozens of P2P lending accounts in our accurate comparison tables and we add new ones as they make it through our listing process. We receive compensation from and other P2P lending companies not mentioned above either when you click through from our website and open accounts with them, or to cover the costs of conducting our calculated stress tests and ratings assessments. We vigorously ensure that this doesn't affect our editorial independence. Read How we earn money fairly with your help.