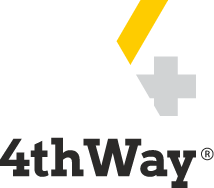 Money-Saving Tips Websites Are A Risk To Your P2P Wealth
This week I received a newsletter from a popular money-saving tips website that said:
"Peer-to-peer lending isn't the only option for savers keen to earn more – there's also investing to consider."
It was just yet another time that I've heard P2P being described as savings for savers when it is actually a form of investment for investors. This considerably understates the risks, but that publication is not alone:
We did research into six major money-saving sites' P2P lending guidance for lenders and I'm afraid to say the results deeply horrified me.
Our research looked at:
The three biggest money comparison sites that cover P2P lending in guides, comparison tables or both: Moneysupermarket, uSwitch and Gocompare.
The most popular financial guidance site: Moneysavingexpert.
The government's own money guidance initiative: Money Advice Service.
The largest consumer body in the UK: Which? Money.
We've talked to almost all the P2P lending sites and we frequently hear their real concerns about how P2P lending is reported elsewhere, the general agreement being that lenders will lose money as a result.
Yet it was still a bit of a shock how all of the big six generic money and comparison sites failed most of the basic, key tests in the quality of their guidance. You can read the full details of which site made what errors in our substantial PDF report Money Websites Still Seriously Understating P2P Risks – August 2017.
But I'll summarise the worst inaccuracies we found below.
The worst inaccuracies
Five of the six are presenting peer-to-peer lending as "savings" rather than "investing" a year after the Financial Conduct Authority expressed well-founded concerns about this practice.
The two money sites that compare P2P investments in their comparison tables include P2P lending in savings account comparison tables rather than separate investment comparison tables.
Risk of fraud and negligence were not mentioned by any of the money sites.
Just one of the six mentioned the risks to investors of concentrating their pots on just one P2P lending platform.
Risks identified in behavioural investing theory (such as poor investing results from those who are too greedy or fearful) were not mentioned by any of the sites.
None of the six explained the full costs to investors of using P2P services, typically covering just a smaller part of the costs (the lending fee), while sometimes leaving the impression that lending is completely free. (It is never free for investors due to hidden costs.)
No money sites made clear the vast difference in risks between the various P2P lending platforms.
Just one generic money site explains that bad debts might be higher in a financial downturn.
While all showed the risk of losses if a P2P lending platform goes out of business, five did not explain that you could experience delays in getting your money back.
Five out of six relied heavily on provision funds and on the level of interest rates to assess whether a P2P lending platform is safe, assuming safety is always correlated. (Interest rates are an unreliable measure of risk and provision funds are a secondary risk-control or risk-measurement devices. Much more important factors include such things as solid underwriting and credit-risk models, good security and low bad debt history.)
Some of the money sites did not explain that provision funds might not always be sufficient to cover losses.
All six fail to mention that you might not in all circumstances be able to get your money back as soon as you expect, even if there is an option to sell your loans and exit early.
In addition to that catalogue of omissions, major errors were made in describing different aspects of P2P lending, including:
Misunderstanding the minimum capital requirements
One money website misunderstood what the minimum £50,000 capital requirement is for. It is not so that P2P lending platforms can pay for loans that go bad, but one of the features required by the regulator to help aid a smooth wind down if the P2P lending platform goes bust.
Too much respect for P2P lending platforms
One money website stated that the P2P lending platforms take extensive measures to vet borrowers. While many – perhaps even most – do take extensive measures, the reality is that not all of them do, and not all of them are good at it. Investors need to look into the people and processes used to assess borrowers, or they risk being exposed to much larger risks at some of the platforms which they don't understand.
You pay taxes outside of IFISAs
One money site said you pay taxes on all your lending outside of IFISAs, but interest earned in P2P lending is included in the Personal Savings Allowance. Most basic-rate taxpayers would therefore pay no income tax on the interest they earn on their P2P loans.
How they describe property P2P lending platforms
One money site said you were lending in bricks-and-mortar through a specific property P2P lending site, but failed to mention that, since that P2P site is focused on higher-risk property development lending, lenders are often paying for bricks and mortar before the bricks have been bought and laid, and sometimes before the groundwork has even started!
Failing to identify when a provision fund isn't a provision fund
Only segregated reserve funds are genuine pots of money that will sit there solely with the purpose of paying bad debts. But at least one of the six money sites confused a non-segregated intention to cover losses as a proper provision fund. This is a far weaker safety feature.
Describing positives as negatives
In one money comparison table, the fact that borrowers at one platform borrow for 10 years was put in the "positives" column. However, with lenders just lending for three of those years, there's a mismatch when lenders expect to exit that could lead to delays in lenders selling the loans and getting their money back. (4thWay understands that the issue of mismatches is even being looked into by the financial regulator.) That is distinctly a negative, not a positive.
You can read our own guidance in the Learn section of the 4thWay site.
Independent opinion: 4thWay will help you to identify your options and narrow down your choices. We suggest what you could do, but we won't tell you what to do or where to lend; the decision is yours. We are responsible for the accuracy and quality of the information we provide, but not for any decision you make based on it. The material is for general information and education purposes only.
We are not financial, legal or tax advisors, which means that we don't offer advice or recommendations based on your circumstances and goals.
The opinions expressed are those of the author(s) and not held by 4thWay. 4thWay is not regulated by ESMA or the FCA. All the specialists and researchers who conduct research and write articles for 4thWay are subject to 4thWay's Editorial Code of Practice. For more, please see 4thWay's terms and conditions.