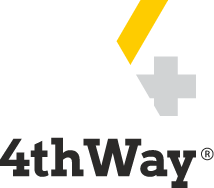 Funding Circle New Lending Update On COVID-19 17th April 2020
By Funding Circle.
Important update on lending through Funding Circle
Today the British Business Bank (BBB) has accredited Funding Circle to the Government's Coronavirus Business Interruption Loan Scheme (CBILS). This will allow us to help small businesses access crucial government-guaranteed loans during this unprecedented time.
To ensure we are helping as many small businesses as possible, we have taken the decision to focus solely on originating loans through the CBIL scheme during this period.
As retail investors are not currently able to participate in these loans, from today we will pause new lending for all retail investors and any institutions not participating in the scheme.
What this means for your portfolio
From today, we will turn off new lending for all retail investors. The businesses you have lent to will continue to make monthly principal and interest repayments, which will accumulate in your available funds and can be withdrawn to your nominated bank account or by ISA transfer at any time.
Offering CBILS loans will also further support the businesses you have lent to, helping them trade through this period and protecting your returns. We will continue to service your loans and collect repayments, and our team will continue to be on hand to support you with any queries you may have.
We remain committed to retail investors
This is a temporary measure while we do everything we can to help small businesses through this period. Long term, we remain committed to providing retail investors like you with access to small business loans through the platform, and we expect to re-open the retail investor marketplace in due course.
This has been a difficult decision for us to make, and we know that it will be disappointing for many of you. We look forward to welcoming you back when we're able to, however we wanted to thank you for the support you have provided to both our platform and small businesses.
To date, you have helped more than 57,000 businesses access the finance they needed to grow; creating tens of thousands of jobs and contributing billions of pounds to the UK economy.
We will be in touch once you are able to continue supporting small businesses across the UK.
Read the main COVID-19 updates article: P2P Lending And COVID-19: News And Updates.
And: How COVID-19 Shows That P2P Lending Is A Fairer Investment.
Our service is free to you. We don't receive commission from the above-mentioned companies. We receive compensation from some other P2P lending companies when you click through from our website and open accounts with them. This doesn't affect our editorial independence. Read How we earn money fairly with your help.