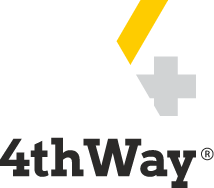 Who Can Invest In Peer-To-Peer Lending?
Peer-to-peer lending (including P2P IFISAs) is classified as one of the safer alternative investments, which is why it's available to all who wish to invest by lending directly to other people, businesses and property owners.
But, since it's still a relatively new form of investing, the Financial Conduct Authority wants to encourage most lenders to restrict the amount they lend until they have acquired enough experience. At that point, you can choose to have a different status as a lender, and lend more money.
Some of the key lender statuses
Some of the main categories of investor (lender), are:
Restricted. If you're just getting started, most P2P lending websites will let anyone do so – at least as a restricted investor (lender). The most common restriction for restricted lenders is that you limit your total lending in P2P to 10% of your savings and investment pot.
This is the only lender status where you're asked to limit the amount you lend. If you upgrade to any of the following statuses, you can lend to the level you prefer.
High-net worth. If you're wealthy enough to come under the standard definition of high net worth investor, you're welcome to lend through any and all P2P lending and IFISA accounts. Money really does talk.
Self-certified sophisticated 1. Most P2P lending websites will allow you to lend with no limit as soon as you have previously lent in at least two different P2P loans or in two different P2P lending accounts – provided those accounts are not lending in the same loans. This includes lending through the P2P lending platform in question. Your lending experience must have happened in the past two years.
Self-certified sophisticated 2. Some P2P lending websites are old school and so they use a more traditional definition of "sophisticated". It's a definition that really doesn't make much sense here, but there you have it. Instead of using your P2P lending experience, you self certify based on having invested in two unlisted companies, e.g. by buying shares in two startups through a crowdfunding website. These investments must have happened in the past two years.
You can pass both self-certified sophisticated 1 and 2 through other means, such as based on a company directorship. Read other ways to self certify as sophisticated.
Advised. All platforms welcome investors who have received financial advice regarding the suitability of their lending accounts. But not all of them necessarily recognise the status of "advised investor". That means that in some cases lenders who have received financial advice might still have to abide by the 10% limit, until you can get rid of it some other way.
Which providers allow which statuses?
Aside from the universal high-net worth category, this table shows you some P2P lending and IFISA providers and the statuses they have.
I'm still awaiting responses from a large number of providers. I'll add to this table over the coming weeks as more information comes in.
More about "advised lenders"
As you can see in the table, we currently have a lots of "unknowns" about whether these P2P lending websites/IFISA providers allow lenders to lend without restriction because they have received professional financial advice about what the P2P website has to offer.
Those unknowns are largely because I forgot to ask them on time.
Of the four in the table:
What if you lend through a business?
If you lend through a business, you will still need to pass one of the above statuses to lend in an unrestricted way. However, the full definition of sophisticated investor gives you a lot of scope, e.g. you could also class yourself as sophisticated if you have experience as a director of a company with £1 million annual revenue.
Institutional corporations might not need to self certify if the peer-to-peer lending platform offers you a separate channel for your P2P investments.
Further reading:
How To Easily Qualify As A Self-Certified Sophisticated Investor To Lend Freely Through Any P2P Lending Website.
Do "Sophisticated Investors" Have Less Legal Protection?
How To Pass The P2P Lending Appropriateness Tests.
Independent opinion: 4thWay will help you to identify your options and narrow down your choices. We suggest what you could do, but we won't tell you what to do or where to lend; the decision is yours. We are responsible for the accuracy and quality of the information we provide, but not for any decision you make based on it. The material is for general information and education purposes only.
We are not financial, legal or tax advisors, which means that we don't offer advice or recommendations based on your circumstances and goals.
The opinions expressed are those of the author(s) and not held by 4thWay. 4thWay is not regulated by ESMA or the FCA. All the specialists and researchers who conduct research and write articles for 4thWay are subject to 4thWay's Editorial Code of Practice. For more, please see 4thWay's terms and conditions.
*Commission, fees and impartial research: our service is free to you. 4thWay shows dozens of P2P lending accounts in our accurate comparison tables and we add new ones as they make it through our listing process. We receive compensation from ArchOver, Assetz Capital, CapitalStackers, HNW Lending, Lending Works, Proplend and Loanpad, and other P2P lending companies not mentioned above either when you click through from our website and open accounts with them, or to cover the costs of conducting our calculated stress tests and ratings assessments. We vigorously ensure that this doesn't affect our editorial independence. Read How we earn money fairly with your help.