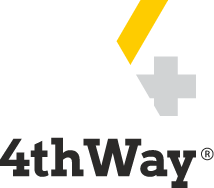 How To Easily Qualify As A Self-Certified Sophisticated Investor To Lend Freely Through Any P2P Lending Website
Most peer-to-peer lending websites and IFISA providers allow anyone to lend. If you're a beginner, they want you to commit not to lend more than 10% of your savings and investment pot across all your P2P loans.
If you want to lend more than that, get yourself upgraded to the status of self-certified sophisticated investor.
It's not especially hard to do this and most 4thWay users will already be eligible to do so.
Most of the time, it involves getting some extremely basic experience in P2P lending. But sometimes it involves getting experience in another form of investment.
To lend freely through all P2P lending and IFISA providers
If you want to be free to choose the amount you lend through all peer-to-peer lending and IFISA providers, here's the simplest – and cheapest – way to do it:
Yes, if you know what Seedrs is, you might find this just a bit baffling and bizarre. Seedrs has nothing to do with P2P lending. It's an online equity crowdfunding platform through which you buy shares in startups. This type of investing is as risky as legitimate investing gets. Thus, it's far from the risks of P2P lending, which is typically (but not through all providers) lower risk than the stock market.
You open Assetz's ordinary lending account and not its IFISA – unless of course you want to lend properly through Assetz. This is because you're only allowed to have one IFISA per tax year that holds new contributions from you. So you don't want to waste your IFISA on £2 worth of lending.
Read the Assetz Capital Review and visit Assetz Capital. (See how to pass the Assetz Capital Appropriateness test.)
See how to pass the Seedrs appropriateness test and visit Seedrs.
Seedrs is optional!
If you really don't want to open a Seedrs account or any other crowdfunding account, you can still open the Assetz Capital account and you'll be eligible for the sophisticated investor status at most peer-to-peer lending websites.
This is because it's only a minority of P2P lending websites require that you have have experience investing in shares that aren't listed on the stock market.
See the table in Who Can Invest In P2P Lending? In that table, if a peer-to-peer lending company has got a "Yes" in the "Self-certified sophisticated 1" column, you don't need any startup crowdfunding experience.
What if you actually want to lend properly through Assetz Capital?
If you already wanted to open Assetz Capital's IFISA by choice, or if you wanted to lend more than 10% through Assetz Capital, you should choose another P2P lending website first to gain your sophisticated status.
Because if you sign up to Assetz now – before you've earned your sophisticated investor status – you'll be required to keep your limit of 10% for 12 months before you're allowed to upgrade to sophisticated.
So you will need at least one more P2P loan or one more P2P lending account on top.
To that end, Loanpad* also has a £10 minimum. Again, these accounts spread your risk across all loans.
You could instead pick up two individual loans through Rebuildingsociety*, at £10 each, or LendingCrowd*, at £20 each. In this case, two loans at LendingCrowd, or two loans at Rebuildingsociety, is fine. You don't need one loan from each.
What if you've already been lending in one lending account?
The sophisticated investor rule is new. If you already have started lending through one lending account before being asked to confirm your investor status, that lending counts towards your total at the same P2P lending website.
This means, if you now open a second lending account, or lend in one loan somewhere else, you will already be eligible for sophisticated status when using your first P2P lending account. You can log into that the account and select your new status.
You need to do it in that order: start lending in a second P2P lending account and then log into your first account and choose your investor status. If you log into your existing account first, you'll be asked to select your status and you will probably be stuck with it for 12 months.
So open another account, lend a little, then log into your existing account. That way, you won't be restricted in that first account.
But note that you will usually be restricted in the second account you opened for 12 months, because you will be required to select your status there before you lend through it.
What if you've already been lending in two lending accounts?
If you have already been lending over the past two years and you have lent in two individual P2P loans, or two different portfolios of loans (usually two different lending accounts), you can already select sophisticated status at the P2P lending platforms you're using.
The same applies if you have lent in one lending account on one platform and selecting one individual loan on another.
Loanpad lets you upgrade faster
Loanpad* states that you can update your lender status at any time; you don't have to wait 12 months. Therefore, it's more flexible than the rest. If you already have one lending account, you might choose Loanpad as your second account if you really want to lend through it anyway, because you'll be able to upgrade to sophisticated status at both those  P2P lending platforms as soon as you get started lending at Loanpad.
Two or three lending accounts is not enough for good lending!
This article recommends to you the simplest way to get beyond the restrictions. It is not a recommendation that you just lend through two or three lending accounts. (Or, worse, two or three individual loans!)
As a rule of thumb, 4thWay's specialists generally believe it makes sense to spread your money across at least six P2P lending accounts and IFISAs, as well as many hundreds of loans. This is an extremely effective way to minimise the risks.
Don't be laughable
It's a bit laughable that such primitive steps as this will lead to you being able to call yourself "sophisticated".
A somewhat better way to justify it is when you study the investor tests each P2P lending website now shows you and look into what the correct answers mean.
But far, far better even than that is to use 4thWay for your research. Do subscribe, please!
Read more around the subjects mentioned above:
Do "Sophisticated Investors" Have Less Legal Protection?
How To Pass The P2P Lending Appropriateness Tests.
Who Can Invest In P2P Lending?
Independent opinion: 4thWay will help you to identify your options and narrow down your choices. We suggest what you could do, but we won't tell you what to do or where to lend; the decision is yours. We are responsible for the accuracy and quality of the information we provide, but not for any decision you make based on it. The material is for general information and education purposes only.
We are not financial, legal or tax advisors, which means that we don't offer advice or recommendations based on your circumstances and goals.
The opinions expressed are those of the author(s) and not held by 4thWay. 4thWay is not regulated by ESMA or the FCA. All the specialists and researchers who conduct research and write articles for 4thWay are subject to 4thWay's Editorial Code of Practice. For more, please see 4thWay's terms and conditions.
*Commission, fees and impartial research: our service is free to you. 4thWay shows dozens of P2P lending accounts in our accurate comparison tables and we add new ones as they make it through our listing process. We receive compensation from Assetz Capital and Loanpad, and other P2P lending companies not mentioned above either when you click through from our website and open accounts with them, or to cover the costs of conducting our calculated stress tests and ratings assessments. We vigorously ensure that this doesn't affect our editorial independence. Read How we earn money fairly with your help.