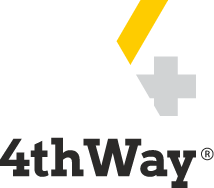 IFISA comparison: find the best IFISAs in 2023
Weeks of research, calculations and interviews by 4thWay's specialists go into each and every provider shown in our IFISA comparison tables, making it easier for investors to identify the best IFISAs in the UK market.
Showing 20 peer-to-peer IFISAs for you to compare. Sorted by worst PLUS Rating first, then by Risk Score and finally by interest rate.

The
4thWay PLUS Ratings
in the IFISA comparison table assume you spread money across 100s or 1,000s of loans in 6+ lending accounts, and hold your loans until they're fully repaid by the borrowers. Focus on your overall returns across all loans, IFISAs and P2P lending accounts, not individual performances. The ratings are based on interest rates and a forecast of the risk of borrowers not repaying all their debt in a severe recession and property crash.
Understand the risks
before you lend. Ratings aren't everything: when you compare IFISAs, read the reviews to research which IFISAs are best. Find out
how IFISAs qualify for listing
.
"Is that the best IFISA?" Comparing IFISAs the candid way
IFISAs are tax-free lending accounts available to UK residents. This IFISA comparison table shows peer-to-peer lending IFISAs. IFISA providers that offer direct lending between you and the end borrowers, which is what we're calling "peer-to-peer", further reduce your chances of losses if the IFISA provider itself closes and winds down.
Our IFISA comparison table contains the best IFISAs available. Not only that, it contains all IFISA providers that have run the gauntlet of our intensive investigative process, where we collect over 100 data points, interview key people and conduct independent research. We provide our candid opinions on any IFISA provider that is transparent enough for us to make a solid assessment of the risk and rewards.
Each IFISA has one of our unique ratings, when the IFISA provider has enough history. The 4thWay PLUS Ratings are based on the Basel stress tests, telling us how they might perform in a severe recession and property crash. Only the best IFISAs can earn the top, 3/3 rating, but do look for the hidden gems lower in the table that might not yet have quite enough history to have earned that rating.
Impartial. Accurate. Expert. Checked by users like you.
Commission and impartial research: our service is free to you, including our IFISA reviews, IFISA comparison tables, ratings, guides and research articles. Some IFISA providers above compensate us when you open accounts or for conducting our bank-like ratings tests. Read How We Earn Money Fairly with Your Help.
Accuracy: a panel of 4thWay's users, chosen by yourselves, checks we're being 100% candid.
Click on 2-5 checkboxes and click "Compare selected" to compare over 100 data points.
All P2P lending providers are eligible be listed in the IFISA comparison table if 4thWay is provided enough information to assess them properly.
For a list of the providers that aren't in the IFISA comparison table, and the reasons why they're missing, read this FAQ: Why don't you list LendInvest, easyMoney and some others?
All IFISA providers offering peer-to-peer lending, please contact barrie@4thWay.co.uk to start the process to be listed.