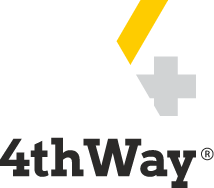 Waiting Periods for Property Lending Increase
Some P2P lending sites have to make changes to satisfy the financial regulator, which could mean you sometimes have to wait weeks before all your money is lent.
The Financial Conduct Authority has frowned upon pre-funded loans in some cases. "Pre-funded" means that either the P2P lending site lends the money to the borrower themselves in the first instance, or they have partners with deep pockets who do so.
Many, perhaps even most, P2P lending sites doing property loans pre-fund those loans. When loans are pre-funded, individuals like you and me can simply deposit our money and get lending right away by effectively buying loan parts off the P2P lending site or its partner.
That usually happened in the background and we don't see it; we just see that we can buy into existing loans.
How this affects us individual lenders
I expect that, where P2P sites have to stop pre-funding, it will usually just mean that some of our money might take a week or two longer to lend. Some of the P2P sites will ask lenders to deposit their money and wait for loans to come along.
Others will switch to an auction model. This is when they approve a borrower and then give, say, 14 days for lenders to lend in that loan. If enough lenders put money in, the loan goes ahead immediately. If they don't, the deal fails.
I think that the biggest factor in getting our money lent swiftly will always be the size of the market, i.e. whether there are lots of borrowers and lenders. Whether loans are pre-funded or not is going to be a secondary factor.
The impact of up to 14-day waits for some of your money to be lent over the year is likely to be very small on the overall interest you earn. Bear in mind that while your money is not being lent it is also not really at risk of losses from bad debts.
There is a small potential positive impact too. By taking part in auctions, you ensure you lend at the start of a loan, and don't take over so many loan parts many months into the loan. This means that your money will stay with the borrower for longer and you therefore won't need to find another loan to lend in again for a longer period of time.
Which P2P lending sites does this impact?
It's not clear how many P2P sites will be impacted, since the FCA has offered no guidance or clear pattern on when it will allow pre-funding. Indeed, right now we only know that Landbay* and MoneyThing have been hit by this. Landbay explained this is the reason new loan approvals slowing down last year, as it cleared out a backlog of pre-funded loans.
However, other property sites like Proplend* and HNW Lending*, which also have full regulatory approval, have said that they are not impacted by these rules. HNW Lending told 4thWay that the regulator did not raise any concerns over its pre-funding model before giving the P2P site full regulatory approval a few weeks ago.
*Commission, fees and impartial research: our service is free to you. 4thWay shows dozens of P2P lending accounts in our accurate comparison tables and we add new ones as they make it through our listing process. We receive compensation from HNW Lending, Landbay and Proplend, and other P2P lending companies not mentioned above either when you click through from our website and open accounts with them, or to cover the costs of conducting our calculated stress tests and ratings assessments. We vigorously ensure that this doesn't affect our editorial independence. Read How we earn money fairly with your help.