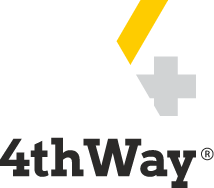 Property Lending: An Update On Lender Losses And More
I have taken a look at the collective performance of 12 P2P property lending providers.
This is under half the total number, because I am focusing on those that truly specialise in property (over 60% of loans are property loans). I have also excluded P2P websites that aren't authorised by the UK's own financial regulator, as well as those websites that provide too little information on lender losses or other items needed for this article.
The results look fantastic. These 12 P2P property lending websites:
Have helped lenders like you and me lend £1.6 billion between them since 2013
Offer returns ranging from 2.25% to 12.7%
Have left lenders with virtually zero losses
Provide opportunities for every budget: invest from £1 per loan
You can see summary details of all the 12 P2P property lending sites in the tables at the end of this article.
Almost zero losses
Since 2013 there has been a steady increase in the number of P2P property lending platforms in the UK where individuals like you and me seek a decent rate of return on our money, secured against residential and commercial properties.
While there have been several bad debts, no lenders have lost any money, largely due to the property security (see sidebox). In some cases, most notably Wellesley*, the P2P lending websites have paid for any remaining losses out of their own pockets on lenders' behalf!
Combined, lenders have lost just £15,000 out of £1.6 billion lent (0.0009%). These losses were at just one property lending site – FundingSecure. FundingSecure has lent over £65 million and paid lenders interest of 12.7% per year, which easily offsets the £15,000 losses – just 0.02% of the total lent, spread over three years.
To put that further into perspective, banks and consumer lending P2P websites usually write off closer to 2% every year, as opposed to 0.02% over three years!
If we add on unpaid interest, the total not paid back to lenders at FundingSecure works out at just 0.4% per year – again easily covered by interest earned.
The loans are more than covered by the property value
The property lending sites' lending decisions are usually underpinned by sensible processes, always including a maximum loan-to-value (LTV) of 70% to 80%. (See sidebox about LTVs.)
The average loan-to-value is considerably lower, often around 60%.
In some cases, lenders can specifically choose loans with a maximum of 50% LTV, such as through Proplend*, and active loan pickers can lend in loans paying high interest with less than 50% LTV at FundingSecure, HNW Lending* and many more. (See our P2P Loans Feed for all loans paying 7%+ interest with 50% or better LTV.)
Interest rates are "satisfactory" or "excellent"
4thWay's experts continue to tell me that interest rates at most of these providers currently seem satisfactory to excellent for the risks involved, saying that the high rates are probably due to lenders still being cautious about P2P lending; it seems many of us lenders are demanding big interest rates to be convinced to stick our money in.
Lend from £1
While the most exclusive property lending website, Folk2Folk, requires lenders to lend at least £25,000, two of the 12 P2P providers let you lend as little as £1, and seven more allow you to lend £500 or less.
Different types of property loans
The 12 property lending websites do a variety of loans:
Rental properties. A couple of them (see first two tables below) focus on lending to experienced or high-quality residential or commercial borrowers who are already renting out their properties, be they buy-to-let landlords or owners of office, shop and factory space. These are intrinsically the lowest-risk types of lending, because we individual lenders don't just get the comfort of property that can be repossessed and sold on our behalf, but also the borrower is receiving rent to pay our loans!
Short-term property loans. We then have bridging loans, which are short-term property loans for a large variety of reasons. Typically, a business (more rarely an individual) might have bought a property quickly and it needs a quick short-term loan from you and dozens of other lenders to do so. The borrower then plans to repay your loan by getting a cheaper, "proper" mortgage.
Another example: a property owner might have bought some land which is expected to get planning permission that will quadruple the land's value; the loan will either be repaid by selling the land with planning permission or it will be repaid as soon as the borrower takes out a new and bigger development loan from elsewhere.
There are many reasons property owners need bridging loans. While many such loans are easy enough to assess, some have unique aspects that require more thought and bridging loans could more easily go wrong, such as if there's a property price crash just as the borrower wants to take out a new loan to repay your existing one. That's where good LTVs come in handy.
Property development loans. Development loans are very popular in P2P lending, but as our chief risk modeller says, they are also the toughest loans to assess. So much can go wrong between planning the development, starting the groundworks, building the property and going on to sell it.
Developers also usually borrow more than the property or land is initially worth, and they might even begin their projects by tearing down existing buildings, which immediately destroys some of the security's initial value. (Read also Matt's article on Why Property Development Lending Is Riskier Than Most.)
The 12 P2P property lending websites
Rented residential and/or commercial mortgages – basic details
| | | | |
| --- | --- | --- | --- |
| Provider |   Total lent | Minimum lending amount |   Early exit possible |
| Proplend* |   £10m | £1,000 |   Yes |
| Landbay* |   £10m | £100 |   Yes |
Rented residential and/or commercial mortgages – risk and interest rate details
Provider
Interest rates
Lender losses
Maximum LTV
Proplend
6.4%
7.7%
9.4%
Zero
50%
65%
75%
Landbay
3.79%
Zero
80% (average <70%)
Mostly bridging and/or development loans – basic details
Mostly bridging and/or development loans – risk and interest rate details
Provider
Interest rates
Lender losses
Maximum LTV
LendInvest
7.1%
Zero (up to 2015)
Unknown
Wellesley
2.25% (1 year)
2.35% (2 years)
Zero
Unknown
Saving Stream
12%
Zero
70%**
Folk2Folk
6.5% (60% LTV)
5.5% (50% LTV)
Zero
Usually 60% on non-development loans; unknown on developments
FundingSecure
12.7%
0.4%
70% for non-development loans**; unknown on developments
BridgeCrowd
12%
Zero (up to 2015)
Usually 70% on non-development loans; unknown on developments
HNW Lending
9%
Zero
70%**
CrowdProperty
8%
No info
Unknown
Relendex
8.25%
Zero
65% on non-development loans**; unknown on developments
Invest & Fund
9%
No info
70% for non-development loans**; unknown on developments
Table data as of October 2016.
You can get a great deal more information on P2P property lending websites (and other P2P lending opportunities) in our comparison tables, which have quick expert reviews and descriptions, plus you can check the checkboxes on the right and press the button "Get more details" to see over 100 statistics on each P2P lending site. Check it all out here.
*Commission, fees and impartial research: our service is free to you. 4thWay shows dozens of P2P lending accounts in our accurate comparison tables and we add new ones as they make it through our listing process. We receive compensation from HNW Lending and Proplend, and other P2P lending companies not mentioned above either when you click through from our website and open accounts with them, or to cover the costs of conducting our calculated stress tests and ratings assessments. We vigorously ensure that this doesn't affect our editorial independence. Read How we earn money fairly with your help.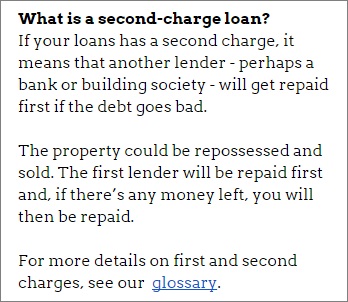 **Can include "second-charge" loans (see sidebox).