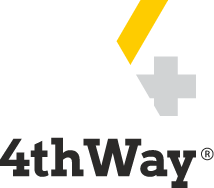 Help Farmers Produce Food For The World & Earn 10.9% Annually
We don't get soooo much interest from 4thWay readers when we write about the social and environmental impacts of P2P lending.
Our focus is on the risks, rewards, growing your wealth, or earning an income from money lending. Understandably, that's what you're most interested in.
But I'm sure nevertheless that most of you are glad to know that money lending often does good – when you're already confident that the risks and rewards are mightily in your favour.
I'm encouraged by some recent emails from 4thWay readers about what one of my colleagues mentioned recently in the new Assetz Exchange Review. He wrote quite a few paragraphs on a lengthy assessment we conducted into charities who rent the borrowers' properties.
Getting good lending returns while doing something important
Now, another business that has impressed me in what it achieves for its borrowers is Lande.
Lande* was the first company outside of the UK to earn a 4thWay PLUS Rating last month. Lenders lend in euros, so it's not for everyone. But its 10.9% returns on very high-quality loans – typically secured on insured crops or farming equipment valued at two-and-a-half times the loan amount – makes it very attractive.
Read about currency risk in The 12 Key Peer-To-Peer Lending Risks.
Financial aspects aside, Lande's CEO once said: "In finance it's hard to get something that can improve lives and you feel that you're doing something important."
We hear these sorts of moral and ethical stories a lot. All CEOs from all companies in all industries talk about the good they're doing. In this case, however, Lande is probably doing exactly what it says.
What role is Lande – and its lenders – serving?
It's not been easy for small farmers in many parts of Europe, as they haven't had the modern machinery to compete with western European farmers or very large farms.
Lande's loans are typically to help these farmers buy the equipment they need to get the high yields from their crops.
This in turn makes the land more efficient, without the need to spray more chemicals. For example, by using advanced equipment to plants seeds in such a way that it makes them more likely to sprout.
Helping Lande's farmers to produce more food doesn't just help feed a growing world population. It also does a little bit towards helping global food supply at this critical time, while doing its bit towards reducing prices.
The World Bank warns that every percentage point increase in food prices will push 10 million more people into extreme poverty.**
Food is essential at all times, but, clearly, at this time, it's particularly essential.
In case you're wondering, Lande has no farmer borrowers in Russia, Ukraine or Belarus. While business' costs have risen a lot this year, the price of farmers' produce has risen substantially further, which more than negates the negative impact on these borrowers. Indeed, their food is needed more than ever.
I think it's easy to say "food is needed by all therefore helping businesses produce food must be good". Things are never close to being that black-and-white.
But, in Lande's case, I think there's a strong argument that lenders are genuinely supporting a useful cause.
Where to next?
Visit Lande*. | Read Lande Is The 1st European P2P Lending Company To Earn A 4thWay PLUS Rating.
Other pages mentioned above
Read the Assetz Exchange Review. (Also, visit Assetz Exchange or see many more reviews in our comparison tables.)
Read about currency risk in The 12 Key Peer-To-Peer Lending Risks.
Independent opinion: 4thWay will help you to identify your options and narrow down your choices. We suggest what you could do, but we won't tell you what to do or where to lend; the decision is yours. We are responsible for the accuracy and quality of the information we provide, but not for any decision you make based on it. The material is for general information and education purposes only.
We are not financial, legal or tax advisors, which means that we don't offer advice or recommendations based on your circumstances and goals.
The opinions expressed are those of the author(s) and not held by 4thWay. 4thWay is not regulated by ESMA or the FCA. All the specialists and researchers who conduct research and write articles for 4thWay are subject to 4thWay's Editorial Code of Practice. For more, please see 4thWay's terms and conditions.
The 4thWay® PLUS Ratings are calculations developed by professional risk modellers (someone who models risks for the banks), experienced investors and a debt specialist from one of the major consultancy firms. They measure the interest you earn against the risk of suffering losses from borrowers being unable to repay their loans in scenarios up to a serious recession and a major property crash. The ratings assume you spread your money across hundreds or thousands of loans, and continue lending until all your loans are repaid. They assume you lend across 6-12 rated P2P lending accounts or IFISAs, and measure your overall performance across all of them, not against individual performances.
The 4thWay PLUS Ratings are calculated using objective criteria that can be measured and improved on over time, although no rating system is perfect. Read more about the 4thWay® PLUS Ratings.
*Commission, fees and impartial research: our service is free to you. 4thWay shows dozens of P2P lending accounts in our accurate comparison tables and we add new ones as they make it through our listing process. We receive compensation from Lande and other P2P lending companies not mentioned above either when you click through from our website and open accounts with them, or to cover the costs of conducting our calculated stress tests and ratings assessments. We vigorously ensure that this doesn't affect our editorial independence. Read How we earn money fairly with your help.
**Joint statement from the World Bank Group, the IMF, the WFP and the WTO on food security projects 10 million more in extreme poverty for each one percentage point increase in food prices. Also, 81 countries benefiting from the World Food Programme could see an additional 47 million people suffering from acute hunger due to the food shortage.