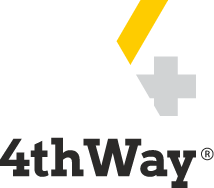 Which Peer-To-Peer Lending Sites Have Institutional Lending?
Peer-to-peer institutional lending – that's lending from banks and the like – is becoming a bigger theme as the P2P industry grows. And institutional lending could actually impact individual lenders' results.
Below, I'm listing a lot of the peer-to-peer lending sites that have been the beneficiaries of institutional lending, excluding lending from governmental institutions.
Where possible, I name the institutions and say how much that we know the P2P lending sites have received.
You can get more details about the specific arrangements many of these peer-to-peer lending companies have with institutions in Is Institutional Lending In Peer-To-Peer Good For Individual Lenders?
Bear in mind that a lot of marketing talk is often behind big, vague statements like "We're backed by many institutions". So the more solid figures or solid the names, the more "real" you might expect it to be – on average. For example, the CEO or marketing director of a P2P lending company might, in their heads at least, classify a very wealthy investor is as an "institutional investor".
Where are institutions lending in peer-to-peer?
AxiaFunder* has at least one partner that is available to pre-fund, or partially pre-fund, loans, especially when take-up is not high enough among regular lenders.
CapitalRise*, a London-focused property lender, is receiving at least £30 million from an institutional lender.
CrowdProperty recently closed a deal for £100 million with an anonymous institution. (Update in July 2021: another £300 million funding line has been agreed by an anonymous investment management company.)
Folk2Folk counts Forest of Dean District Council and Cheltenham Borough Council among its registered lenders, although we have no details about whether they have lent any money.
HNW Lending*, the asset-backed P2P lending company, has "several" institutional lenders.
Loanpad* sources loans from the family firm Handf, which has been around since the 1980s.
Proplend* has had at least £8.5 million lent through it by institutions.
Relendex is receiving at least £72 million from a "global institutional investor" over two years.
Further reading
*Commission, fees and impartial research: our service is free to you. 4thWay shows dozens of P2P lending accounts in our accurate comparison tables and we add new ones as they make it through our listing process. We receive compensation from AxiaFunder, CapitalRise, HNW Lending, Loanpad and Proplend, and other P2P lending companies not mentioned above either when you click through from our website and open accounts with them, or to cover the costs of conducting our calculated stress tests and ratings assessments. We vigorously ensure that this doesn't affect our editorial independence. Read How we earn money fairly with your help.