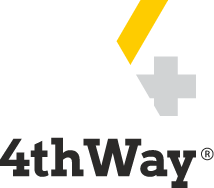 Lending Works Update: March 2020 Summary
You absolutely must read all our research on Lending Works this month to get a good overview of it as an investment proposition today. As lenders, you need to reset what you thought you knew about Lending Works and take a fresh look, because it's changed in many ways.
Lending Works announced big changes in December. In particular, most existing lenders in loans that were issued prior to 2019 have seen reductions in the total interest you'll be earning on those loans. You'll now earn less than the target advertised rates in order to cover higher than expected bad debts.
We wrote about this months ago, but a lot more has become apparent since then, showing our initial impressions need some updating.
Lenders had been writing to 4thWay, sharing their surprise about their own recent results in their Lending Works* loans. This was swiftly followed by a huge change to Lending Works' reserve fund, called "Shield", which we picked up in February when monitoring its data.
After an intense round of further interviews with senior people, email Q&As, and extra data collection between 4thWay and Lending Works this March, we now have more detailed analysis on all the changes in three pieces published today, which I link to in this article.
It's a mix of good and bad news, with existing lenders taking the bad news, although the situation will looks a lot brighter for them as the existing loans are repaid and the money put into newer ones.
The changes to existing loans have had a lot of complicated effects that impact lenders differently, so we don't expect that we've quite captured 100% of lenders' own experiences with Lending Works over the past few months. But please read all our research articles in full before contacting us. Because it's probable that we've covered the point you want to make somewhere.
This is certainly not one of the simplest topics that we've had to describe to you, so I apologise if it's not as easy to understand as we usually manage to make it. Nevertheless, I'm going to attempt a summary of what I think are the key points from each article:
I kick things off in this article, focusing on what's happened to lending in loans that were approved between 2014 and 2019. I'll show you how rates have been reduced for most lenders, how much, and talk about the silver lining.
I think the biggest points are:
No lenders have come close to losing money.
Lending rates for all outstanding loans issued in 2019 or earlier have been reduced for the first time, in order to cover higher than expected bad debts.
Results for each lender is unique based on your outstanding loans, but most lenders are now expected to earn around 1/5th less interest than the initial target rates on those loans, by the time they're all repaid.
When you re-lend your loan repayments, you'll again lend at the higher target rates currently advertised.
If you're an active lender who looks closely at the results of your individual loans, you might be deeply shocked by reductions in the interest you're now earning on loans issued before 2020. However, those steep cuts are to balance out higher rates paid in the past. Overall, it should – for most lenders – work out as a much less dramatic fall in your annualised interest rate.
Neil, our Head of Research, focuses on what the prospects are for lenders in loans issued in 2019, 2020 and beyond. So, while I was looking at past loans, Neil is looking to the future.
Target lending rates are now more realistic and therefore less likely to be reduced. Lower target rates also means that the difference is now going towards covering any bad debts.
Solid evidence shows that bad debts at Lending Works have levelled off, even as Lending Works continues to grow. This shows it has come understand its borrowers well.
Lending Works is now better at forecasting bad debts and pricing borrower interest rates. It has consequently taken steps to cover bad debts in future by charging borrowers more.
The Growth Account has a decent edge over the Flexible Account in terms of both risk and reward. It maintains the top 4thWay PLUS rating of 3/3 "Exceptional".
If any changes to lending rates are needed in future they will be more orderly and more fair. Substantial and surprising reductions in a good economy, like we have just seen, should be a thing of the past.
Matt is updating you on huge changes to how the Lending Works Shield now works.
Here's what I've pulled out of it for you:
Cash in the fund has been reduced from £1 million to under £100,000, which is sufficient to cover about a week's bad debt…
…But a lot more money is being paid into it on a daily basis from borrowers. The overall amount to be paid in from borrowers has therefore gone up from £3 million to £5.5 million.
Daily cash flow from borrowers is easily sufficient to keep the Shield in enough funds.
If more money is diverted to Shield than forecast or Lending Works otherwise expects bad debts to rise, lenders will see their rates lowered to cover the difference.
This fund might now more correctly be called a liquidity fund than a reserve fund. It's probably a fairer and more sustainable way to share bad debts between lenders.
The articles in this series are:
More On Lending Works' Lower Interest Rates.
Is Lending Works Still A Good Investment?
Lending Works Shield: How The Reserve Fund Has Radically Changed.
Read the Lending Works Review.
Independent opinion: 4thWay will help you to identify your options and narrow down your choices. We suggest what you could do, but we won't tell you what to do or where to lend; the decision is yours. We are responsible for the accuracy and quality of the information we provide, but not for any decision you make based on it. The material is for general information and education purposes only.
We are not financial, legal or tax advisors, which means that we don't offer advice or recommendations based on your circumstances and goals.
The opinions expressed are those of the author(s) and not held by 4thWay. 4thWay is not regulated by ESMA or the FCA. All the specialists and researchers who conduct research and write articles for 4thWay are subject to 4thWay's Editorial Code of Practice. For more, please see 4thWay's terms and conditions.
*Commission, fees and impartial research: our service is free to you. 4thWay shows dozens of P2P lending accounts in our accurate comparison tables and we add new ones as they make it through our listing process. We receive compensation from Lending Works and other P2P lending companies not mentioned above either when you click through from our website and open accounts with them, or to cover the costs of conducting our calculated stress tests and ratings assessments. We vigorously ensure that this doesn't affect our editorial independence. Read How we earn money fairly with your help.