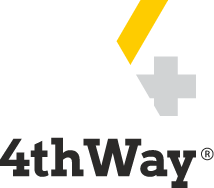 Investigative Interviewing: Getting To The Truth
One of the six most important ways we assess P2P lending companies is through interviews.
(The others are email Q&As; getting data and documents from them; background research and register/database checks; secret shopping/contacting customers and suppliers; and consulting external specialists, such as lawyers or accountants.)
The list of interview techniques we use are long. For example, I recommend the UK police handbook Investigative Interviewing: The Conversation Management Approach, which inspired the title to this piece. But we get inspiration from everywhere, whether it's the TV series Columbo to barristers' methods to sales techniques.
Today, mostly to give a bit of insight into 4thWay and partly for some additional insight into one of the platforms that has currently earned a 3/3 rating, I'm publishing one of our interview transcripts.
This is from one of our routine meetings with a P2P lending company. It took place some months ago between me and Nikita Goncars, CEO of Lande*.
As usual, I'm looking for facts, trying to understand the participant and how he ticks, searching for inconsistencies, searching for weaknesses, searching for where we need to probe further, and beginning new probes that were already on our to-do list.
We use a colour code in our internal meeting transcript and notes, but I've changed that to a different system for our colour-blind readers. Thus:
Bold are questions asked by 4thWay.
Regular text is the interviewee(s)' responses.
Italics are 4thWay team/interviewer(s) notes and comments. Italics are also used when not directly quoting what was asked by us or answered by them, but instead explaining what was said or paraphrasing it.
Headings are just to break up the interview and help understand its flow.
Also, for you readers, I've added extra text in square brackets – [ ] – to explain some things for you.
Where we mention the "appendix" in italics below, this refers to one of several appendices 4thWay uses internally to track outstanding questions, answers and evidence for supporting those answers. Since these are as yet unasked/unanswered questions, they are necessarily still private in order to not forewarn P2P lending companies: That's why I can't include the appendices in the transcript below.
What's cooking, Nikita?
What's new is a successful fundraising. [A fundraise means that Lande sold shares in its own business to raise cash for growing its business more quickly]. Lande is beginning operations in Romania. Lande is now financing €1 million per month in loans through its platform.
Getting a crowdfunding licence
What's happening with your European crowdfunding licence? It's been a long time coming…!
We have issued all the documents. And we have received the first comments. We got feedback to improve our procedures. A few more months perhaps. They comment on a huge list of our procedures. They're asking "Your head of legal, outsourcing partners, how do you choose them?" Improving key information for borrowers. Information on the risk exposures. On structure, experience. "Who is the risk officer?"
We outsourced to lawyers to obtain the licence.
A new question that appeared recently is withholding tax, because in Estonia they do not withhold, but in Latvia there are rumours we will have to do it. This is not ideal.
Diversification, buying and selling loan parts
How easy is it to sell loans at present? More specifically, how many of the more than 1,000 loan parts currently listed for sale on the secondary market have been on there for more than two weeks? How many for more than two months?
He misunderstood the question: Getting borrowers. In Latvia it's quite easy as we have a record. Interesting strategy. Launched a separate project called Funders' Club where we publish the latest prices for input.
In Romania it's getting better, but we found a great country manager who likes public speaking – funding shows, interviews, and the biggest agricultural journal. We're also signing up to a lending marketplace.
I tried again: On your secondary market, there are a lot of loan parts. Most of them are higher LTV and in arrears. Do you find that most people using the secondary market snap up the loans in good standing and those with lower LTVs?
The problem is the platform grows and funding grows a lot so now we can publish for €2 on the secondary market. So loan parts for €50 can be for sale. Larger amounts are from us that we put on the secondary market after pre-funding those loans.
Ask more about their pre-funding of loans by email. Our details on this are still incomplete. DONE.
The total volume on the secondary market is actually below €100,000 and we finance €1 million a month. So it's not a huge amount for sale. It's more a user interface problem.
Investors want to recategorise their portfolio. He means change asset allocation. [So he's saying that part of the reason for loan parts being up for resale is to get into different kinds of loans.]
He said there shouldn't be loans in arrears on the secondary market. "These are not sold there."
Update after meeting, I see that 4W notes were correct and loans that are four or more payments late are showing on the secondary market. I will revert back to him, initially by email. DONE.
Could you tell me about diversification? I mean people who started investing a year ago, how many loans might they reasonably hope to be lending in by now?
Good question. I don't have the details to hand. It should be easy to diversify. If we show €1 million per month, say €30,000 per loan, if you can invest €100 it's over 30 loans per month.
Will ask for more accurate answers and potentially evidence by email. DONE.
The Russian war on Ukraine
What's the latest on the impact of Ukraine and grain prices?
The dynamics are interesting. It's not only grain prices but what price the farmers bought fertiliser. Last season you could buy it for €700 a tonne. Better to wait until late spring. Then you could buy the cheapest fertilisers. The logic worked otherwise. He means counterintuitive in that buying later was cheaper. If you bought early you lost a lot of money. This impacts profitability a lot.
Now €240-€250 per tonne. There are also rumours of logistical problems in transporting grain. However, all farmers are able to sell.
The gambling starts: sell it now? Wait till December? But they can hedge. Fix the formula. They can exchange part of the harvest for fertiliser. They diversify through crop cultures, experiment with oats and so on, as they never know what will have the highest yield and price.
[Note the good examples he gave here of the unique difficulties that farmers have. The strategic decisions in purchasing supplies and selling their produce (in advance), as well as what to produce in their finite farming space.]
We try to keep the LTV low for harvest. If there's a problem we try to restructure to repay part and transfer it to a new loan.
I tried to get more details on the proportion being restructured, as it's still not clear from the detailed data they submit. I will press them to improve their data. Arrange to give Julija a call after talking to Jānis, head of risk.
Underwriting and credit processes
Regarding your underwriting and credit processes, you said that your sales team has guidelines. Could you explain each of those guidelines to me? Have you made any substantial changes to your credit and underwriting policies in the past 12 months or so?
[He had previously said: guidelines for the sales team. No approval from higher management. In specific case, its Nikita and head of legal and operations.]
This has changed a lot since applying for a licence. We now need to provide a grade of risk for each project. We implemented a risk criteria scoring system which has to input deal on farmer, financial situation, experience.
He said he'd send over a list of the "KPIs" on that. Put a reminder in my email to him. DONE. We'll interview him again and key people in credit process once we've got the new, basic credit policy outline.
We've been doing this internally for a few months but not published on platform but will do with the licence.
We still have debates on details of some projects, because a farmer on the financials might receive a higher rating, but have less collateral. Land loans with LTV are very safe. Impossible to lose money really. He didn't mean "impossible" literally.
We tweaked our credit policy a bit, learned some stuff which we didn't know before. We got more strict. Underwriting became more formal. We had some assumptions that didn't prove themselves.
As per prior interviews and background research, when Lande started they had no direct experience in this kind of lending and no datasets upon which to base their credit policy. It's no surprise they've had a lot to learn. [Although it's not a given in P2P lending that providers even try to learn! Lande has repeatedly shown that it does.]
We need to see the outline of their new "KPIs" before deciding how to push to see the what the real level and quality of their credit processes have become now, but arrange to talk to Jānis at the same time I request KPIs anyway.
Responsibility of sales team is now to send data and fill out the fields and get docs, financial data. Score calculated automatically. It's now checked by head of legal and risk, Jānis. He's doing this as he built the model. Note that Jānis has legal/compliance background and apparently absolutely no credit risk or even underwriting background. It's still an improvement on the sales team trying to sell loans doing the due diligence, though. But we're planning to hire a separate person to tweak the credit policy. Not all our assumptions have been correct.
After Jānis it's then approved. No mention of a credit committee doing a final sign off – but who would be on it?
We worked with Jānis for 10 years now. He was head of legal of our lending company in the banking sector. He obtained a licence. We worked in debt collection basically. He was responsible for all court procedures.
Jānis is head of credit and collections expert. [Collections is chasing bad debts, including taking all legal means to do so.] A legal and compliance professional with collections experience.
After getting "KPIs", talk to Jānis. Appendix of questions in our Lande file.
What's the worst performing loan right now? (Get details. What they've done. Expectations…)
We have one of the early projects that the farmer got signal [sic] financing for an amount I'd now say is too big for his size of farm.
[Lending too much money is a huge rookie error, but it's certainly not the first time we've seen it. We've also seen it from non-rookies…]
He didn't purchase what he was supposed to. He spent it for other reasons. Because he didn't invest in fertiliser his harvest was very poor.
We met several times in our office to try to reason with him and restructure, as he has several machinery combines that could be sold. We went to court. They put a pledge on all his assets, including his personal assets, and personal accounts, all subsidies, income and the rest are frozen. There are other lenders, there's a bank.
It could take too long because investors want it to happen fast. Our goal was to restructure it and get better collateral, but it didn't happen.
What we learned is we don't issue such large loans for seasonal financing, because of the risk of mis-spending. We do it with machinery or other collateral.
Have any of your farmers attempted to claim against their crop insurance yet – either successfully or unsuccessfully?… How many farmers have tried to do that?… What were the results of those claims?
It would be particularly interesting to know the claims settlement ratio, policy excesses and what proportion of a loss/loan is typically paid out when a claim is successful.
€30,000 successfully claimed by a large farmer who was very pleased.
I didn't hear about unsuccessful claims, but some risks are not covered or are too expensive to cover.
After meeting, follow our standard procedures to seek their data on insurance results and to establish their understanding of it. DONE/started.
Chasing bad debts
I know we've been through this in more detail before, but just ensuring we're staying up to speed, could you tell me just briefly about your processes when a loan falls late? How late does it have to be before you take any action?
In-house team. Notifications go out at 5 days, 15 days, 30 days. We send written notifications. Legal, formal. Pre-court notifications at 30 days. Then at 30 days we start calling the farmer. That's late to start calls. [The quicker the better in collections.]
Unfortunately, at times there are technical problems, waiting for some money, but we don't have opportunity to extend their loans. But if technical it's not very convenient for us to delay.
Even if a farmer asks for small lengthening of the schedule. After 60 days we get serious and start to prepare for court.
After 90 days court we try to find a solution before. Sometimes sell something or they refinance. That's the best scenario because courts would be lengthy anyway and doesn't guarantee – there are some cases where we can't guarantee full principal repayment.
When you say refinance, do you mean internally? [An internal refinance is when lenders through the P2P lending platform are repaid by the borrower borrowing again through the platform.]
Refinance is both through Lande or externally, depending on the farmer and if it can provide additional security – or a partial repayment of principal and full repayment of interest to continue.
The focus on restructuring [e.g. extending longer terms to borrowers who are having difficulties meeting the original terms] is more than we usually see and like to see [at 4thWay]. We like to see the loan repaid in full, one way or the other. Since Lande can't really focus more on farmer borrowers' exit routes, working hard to obtain more security at loan start seems appropriate.
Need to arrange to speak to head of collections for much, much more details. See additional questions added to the appendix for that meeting. DONE.
What proportion of your loans are restructured?
Hard to tell proportion of restructured.
That is not the answer I wanted to hear. Why don't they know this? Add to appendix. DONE.
Then consider next steps: how to find out what they know now and what the answers are.
What happens after that?
Didn't ask that question. Speak to Jānis instead.
What about your collections processes in Romania. How do they differ?
Didn't ask that question. Speak to Jānis instead.
New market: Romania
Could you tell me about your new market of Romania. How did you enter that?
It took us a year. We met locally, some intermediaries, some local lenders. Goal was to structure legally to create a company, create agreements, ensure it's legally strong. We hired a local lawyer. Consulted a Latvian lawyer who established another lending company in Romania.
After that we started some minor marketing with a few clients. We learned from local lenders how it's done. There is a nice instrument called Coface, so we can see all the financials and liabilities quite detailed.
For now its through Latvian team fully as it's too early to transfer control. But when Romania is fully performing itself, scoring and decision making will take place in Romania. There is a head of sales and legal in Romania.
How did you find your head of legal for Romania? I'm thinking for example of the major issues another European platform recently had in Germany.
We have a local lawyer. We consulted locally with people who had worked with Romania. One woman had worked at an established legal company and had a private practice now. So it was cheaper but the quality high.
I know the European platform you are talking about. We abandoned big growth for our investors because growing steadily is enough. Doubling each year is not for us. We could burn cash much faster, but I don't want to be fundraising again in 12 months and can't guarantee how it would go.
For Germany, the company you mentioned had an Italian Head of Markets in Germany. I didn't understand that. If there's a cost of capital of 10-12% to go to an established market in Germany. Our rates are normal and we can choose farmers. If we went to France we couldn't finance anything. Only crap.
We have more specific questions related to geography and probing their understanding of their new market and partners there, but I'll save them for Jānis. Added to the appendix. DONE.
Clearing up lingering data questions
The loanbook you supply us with now shows you have borrowers in Latvia, Lithuania and Romania, but the security country for all loans is showing as Latvia. Please explain.
That's an error.
In short, we can basically ignore the security country in the monthly data, as it's always the same as the borrower country.
I know about your new subsidy loans, but tell me about your new financial loans, which are showing in your loan data we receive?
Those are probably subsidy loans.
Subsidy loans have their own category in the data Lande provides us with, so it appears to be two words to describe the same thing: "financial" and "subsidy".
With subsidy loans, we change the bank account of the receiver to ourselves. The government pays out to us. We deduct the loan and interest, and send the remaining part to the farmer.
4W update after the meeting: other 4W notes show why it's unlikely these two loan types are the same. Why didn't Nikita know this? Probe more. By email should suffice for this one. (Done.)
Other items
Were you profitable in 2022, as you were lightly profitable in 2020 and 2021?
Also profitable in 2022. In 2023 perhaps not, as we may want to spend some of the funds we raised to improve the platform, enter markets, and strengthen the team.
Tell me about your new cattle and other livestock loans?
Basically similar to working capital for harvest. Cattle is seasonal. Cattle growers sell cattle. When it reaches the necessary size, it's sold at auction and repays – loans are cyclical. Cattle is insured I would say in all cases, because you can lose all your cattle due to disease.
When there are a few more of these new loans on livestock, we need to get more information on how they assess them and price interest rates.
I referred to complaints by email from an investor, which included arrears or restructuring, as well as the fact they don't receive monthly payments.
Farmers have quite irregular cash flow so there will be delays. But no loss capital. He doesn't mean to literally guarantee that there will be no loss. Farmers are not the best monthly payers but get a lump sum at the end of the season. Why are there no monthly payments? Because no monthly cash flow. He says this because some investors want monthly payments.
Related to buyback guarantees or forward flow [which is when bad debts are repackaged and you earn interest on the recovery of those bad debts]: We are not payday loans! There's a venture capital fund that we are looking to sell 5% of our equity to. A company is co-financing them and they are financing these structures. We could create a separate portfolio of non-performing loans. I'm tired of competing with payday lenders.
We find that, for my preferences, a disappointingly small proportion of investors are interested in green, ecological, social concerns when deciding where to invest and how much. What sort of proportion of your investors do you think are interested in this?
It depends on the channel. If through a channel where they also point people towards payday lenders then No. Some say they don't like the moral part. A guy went to jail for lending at 600%-1,000% APRs.
Have you thought of getting institutional funding to smooth some of the issues you've mentioned today?
Our next goal is institutional after getting a licence.
Visit Lande*. | Read Lande Is The 1st European P2P Lending Company To Earn A 4thWay PLUS Rating.
*Commission, fees and impartial research: our service is free to you. 4thWay shows dozens of P2P lending accounts in our accurate comparison tables and we add new ones as they make it through our listing process. We receive compensation from Lande and other P2P lending companies not mentioned above either when you click through from our website and open accounts with them, or to cover the costs of conducting our calculated stress tests and ratings assessments. We vigorously ensure that this doesn't affect our editorial independence. Read How we earn money fairly with your help.