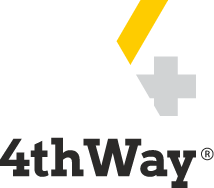 Is Government P2P Lending A Sign Of Quality?
For the past eight years, a handful of government-funded banks have been lending through P2P lending sites.
Peer-to-peer lending sites reference national and international government lending through their online platforms as if it is an indication of quality.
MarketInvoice, for example says: "Investors on our platform include high net worth individuals, institutional investors and government authorities including the British Business Bank."
But does this really mean your lending is safe, or safer, than elsewhere?
Today I'm addressing:
Which government bank or other national investment agencies have funded loans through P2P lending sites?
Which P2P lending sites have been the beneficiary of those government-funded loans and how much did they receive?
Should individual lenders consider government lending as a mark of quality or a government seal of approval?
Does the amount received reflect the quality of the P2P lending site?
Government-funded lending
Below I shall list government banks, and show you which P2P lending sites have used them. Where possible, I also say how much money the government banks have committed to lend through each site.
Scottish Investment Bank
In 2019, the Scottish Investment Bank (SIB) is lending again through Edinburgh-based LendingCrowd*, a small business loans P2P site. The SIB initially lent £2.75 million. Now, it has joined with a Dutch bank to lend a combined £18.75 million.
LendingCrowd is the only P2P lending site to receive money from this Scottish government bank.
British Business Bank
The British Business Bank serves both Britain and Northern Ireland, so it should actually be called the UK Business Bank. That said, there are currently no P2P lending sites based in Northern Ireland.
Borrowers using Funding Circle, based in London's banking district, have been the greatest beneficiary of government generosity. The British Business Bank has lent a total of £315 million through Funding Circle.
Other peer-to-peer lending sites that the British Business Bank has lent through are RateSetter, which has received at least £10 million, ThinCats, with £20 million and Zopa,with £10 million.
Assetz Capital was approved for £100 million by the British Business Bank in February 2020.
MarketInvoice has also received money for loans. It's said to be £160 million, but by any sensible measure this is likely to be overstated – just as MarketInvoice's own statistics are.
MarketInvoice adds up all its lending and says the historical total is £2.5 billion. Its borrowers typically borrow for roughly one month at a time, and each month is usually counted as a new loan.
However, many borrowers borrow for much longer periods. Doing a back-of-the-envelope calculation, they typically borrow for around 20 months. So a more sensible or useful calculation would put MarketInvoice's total lending at closer to 1/20th of the stated amount.
So it would probably be more accurate to estimate that government lending has been around £8 million versus around £125 million in total lending.
European Investment Bank
The European Investment Bank has committed to lend at least £100 million to UK borrowers through Funding Circle.
Enterprise Ireland
If you're interested in lending through overseas P2P lending sites, Dublin-based Flender has received funding from Enterprise Ireland.
This time it was different: Enterprise Ireland actually invested in Flender itself, rather than lend through Flender's online lending platform. Flender raised £350,000 from them.
Is government P2P lending a seal of approval?
Government banks tend to have a lot of money that they need to deploy. They are motivated by the need to support small businesses by lending them money.
That's why it's no surprise that the big winner is Funding Circle, with £415 million in total from two government banks. Funding Circle is by far the largest provider of small business loans in the UK P2P lending market, having arranged over £5 billion in loans. It's the easiest place for government-funded banks to get their money working for lots of small businesses.
So far, they have not been picky.
Indeed, all the most eligible P2P lending sites have benefited from government-funded loans. I think an eligible site can usually be described as:
a) Mostly doing small business loans that are not usually loans backed by real property.
b) Having completed over £60 million in loans and therefore show that they offer an easy way to deploy millions in lending in a relatively short time.
Government banks not motivated by outperformance
These banks focus on getting money to lots of small businesses, with the hope that these businesses will help drive economic growth and innovation.
What seems to be of little or no concern to these banks is their expected return on their taxpayer-funded investments or how cleverly they are investing. Just look at their websites, guidance and blogs. Their focus is on how much money they have managed to lend, not investment returns.
That speaks volumes as far as individual lenders using these P2P sites are concerned.
Do government-funded P2P lending sites outperform?
We have to compare apples with apples, which means only look at P2P lending sites that are large enough to attract government lending and that do small business loans of the sort that governments actually fund.
Since all of them have received government money it is too early – probably far too early – to read anything into government lending. We need to wait and see whether they choose not to lend through similar P2P lending sites in future.
So seeing where governments put their money is no shortcut to doing your own homework. It's probably for the best: just remember when former Chancellor of the Exchequer Gordon Brown sold major gold reserves at the lowest price in decades.
For the time being, then, you still need to think for yourselves when choosing where to put your money.
Don't forget that if you focus your money where the government puts it, you'll miss out on other types of lending, such as rental-property lending, personal loans and development lending. Spreading across lots of types of loans can help protect you in downturns, which often affect one set of borrowers more than others at any given time.
Is Institutional Lending In Peer-To-Peer Good For You?
Independent opinion: 4thWay will help you to identify your options and narrow down your choices. We suggest what you could do, but we won't tell you what to do or where to lend; the decision is yours. We are responsible for the accuracy and quality of the information we provide, but not for any decision you make based on it. The material is for general information and education purposes only.
We are not financial, legal or tax advisors, which means that we don't offer advice or recommendations based on your circumstances and goals.
The opinions expressed are those of the author(s) and not held by 4thWay. 4thWay is not regulated by ESMA or the FCA. All the specialists and researchers who conduct research and write articles for 4thWay are subject to 4thWay's Editorial Code of Practice. For more, please see 4thWay's terms and conditions.
*Commission, fees and impartial research: our service is free to you. 4thWay shows dozens of P2P lending accounts in our accurate comparison tables and we add new ones as they make it through our listing process. We receive compensation from LendingCrowd and RateSetter, and other P2P lending companies not mentioned above either when you click through from our website and open accounts with them, or to cover the costs of conducting our calculated stress tests and ratings assessments. We vigorously ensure that this doesn't affect our editorial independence. Read How we earn money fairly with your help.