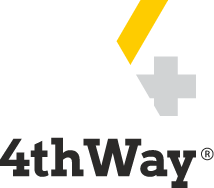 CapitalStackers COVID-19 Planning
CapitalStackers recently celebrated £15 million in lending through its platform.
CapitalStackers* reports a total of £60 million lent to property developers and other property owners, when you include other lenders, such as Royal Bank of Scotland. CapitalStackers tends to do junior lending. So it arranges for its lenders to lend first, but to sit in a junior position to banks and other lenders, which lend their money second.
I've been struck by how much CapitalStackers' team and results have impressed 4thWay's specialists, so it interested me to dig a bit deeper into one of CapitalStackers' recent updates related to COVID-19. They wrote:
"Disappointingly, some of our borrowers are reporting difficulties with the supply chain. Builders' merchants and timber factories going into lockdown isn't helping and will only serve to push out build programmes. We've reviewed and remodelled all our deals to take this into account."
So one of 4thWay's specialists reviewed CapitalStackers' new COVID-19 modelling on a few of its loans. The modelling has each CapitalStackers loan with a 20-page report showing the impact if COVID-19 contributed to higher construction costs of as much as 15%, substantial construction delays, and a big delay to sale of the completed property, combined with a lower sales price of as much as 15%.
If all of these things happen, lenders are still getting around the level of returns they expected on the loans reviewed by 4thWay.
I bet the figure that just caught your eye was the 15% lower sales prices. Lenders could actually tolerate a drop of 20% or even a lot more on many loans before starting to lose any interest – depending on how much else goes wrong with the project. For every deal on CapitalStackers, the drop has to be 25%+ before any lenders could lose money on any of their individual loans.
At present, with the property market not being at the centre of the current crisis, few forecasters are expecting a fall as large as the last property-driven crisis in 2008 and 2009. CapitalStackers shows that England and Wales property prices (as per Land Registry figures) came down 18% during that last severe property crash. That was the average drop at the worst point in the downturn.
It matters, with these kinds of loans, what the senior lenders do, i.e. what the banks do. If a development is struggling, they can try to push for a quicker repayment of the loans, even if it causes losses for the developers and junior lenders. However, we can expect the government to put its own pressure on the banks to treat borrowers with restraint and patience.
The modelling – and other submissions from CapitalStackers received by 4thWay over the years – shows that developers put a lot of their own cash into their developments. This gives the senior lenders – and CapitalStackers' lenders – peace of mind as well.
CapitalStackers' directors are also lending their own money through the CapitalStackers platform, to the tune of 27% of the total outstanding loans.
The modelling looks comprehensive and the numbers sound. There's little point reading too much more into CapitalStackers' modelling than that. After all, they are projections not fact. In the end, it comes down to whether you trust CapitalStackers and what fate/COVID-19 has in store for us.
Read more:
Selling Loans For A Profit At CapitalStackers.
Independent opinion: 4thWay will help you to identify your options and narrow down your choices. We suggest what you could do, but we won't tell you what to do or where to lend; the decision is yours. We are responsible for the accuracy and quality of the information we provide, but not for any decision you make based on it. The material is for general information and education purposes only.
We are not financial, legal or tax advisors, which means that we don't offer advice or recommendations based on your circumstances and goals.
The opinions expressed are those of the author(s) and not held by 4thWay. 4thWay is not regulated by ESMA or the FCA. All the specialists and researchers who conduct research and write articles for 4thWay are subject to 4thWay's Editorial Code of Practice. For more, please see 4thWay's terms and conditions.
*Commission, fees and impartial research: our service is free to you. 4thWay shows dozens of P2P lending accounts in our accurate comparison tables and we add new ones as they make it through our listing process. We receive compensation from CapitalStackers and other P2P lending companies not mentioned above either when you click through from our website and open accounts with them, or to cover the costs of conducting our calculated stress tests and ratings assessments. We vigorously ensure that this doesn't affect our editorial independence. Read How we earn money fairly with your help.