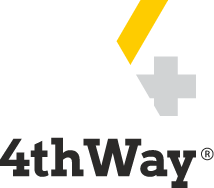 After Crashing 70%, Are Funding Circle Shares A "Buy" At Last?
Cliff is an experienced freelance investment journalist, who is 4thWay's guest "P2P Cynic" and P2P investment fund writer. Read about Cliff.
Peer-to-peer (P2P) lending website Funding Circle is one of the UK's leading lenders to small businesses. Founded in August 2010, the business remained a private company for over eight years, before floating its shares on the London Stock Exchange at the end of September 2018.
Listed under the stock-market symbol FCH (for 'Funding Circle Holdings'), FCH shares were snapped up by institutions and private investors at a price of 440p each. On flotation, FCH was worth £1.5 billion, making millionaires of its founders and other long-serving executives.
Alas, within a few days, the Funding Circle share price started to slide and has relentlessly descended downwards pretty much ever since.
Not a buy at 390p
In late November 2018, I wrote After Falling 11%, Are Funding Circle's Shares A Bargain?, which reviewed FCH's first set of results as a public company (one whose shares can be purchased by private investors).
At that time, Funding Circle shares traded at 390p, a 50p discount to their float price. Despite rapid growth in its loan book, I was unconvinced by Funding Circle's story, warning investors that its shares were "difficult to value", "not cheap" and "nothing more than a punt right now, especially if the credit market turns nasty…"
However, I did add that "FCH shares might just be worth buying at some point in the future". Has that moment finally arrived?
Funding Circle shares look weaker seven months later
On Tuesday (2 July), Funding Circle released a trading update for the first half of 2019 and, to be brutally frank, there wasn't much good news for shareholders. FCH lost £50.7 million in 2018, but hopes losses will narrow over 2019, driven by rising revenues and loan growth.
The first – and perhaps most important – point to note is that FCH has warned of falling demand for its loans. Admitting that British businesses are becoming more reluctant to borrow and invest because of Brexit uncertainties, FCH halved its forecast for yearly revenue growth, reducing the previous target of 40% to 20%.
Also, fearing that a downturn in the UK economy could increase bad debts, Funding Circle is tightening its lending criteria. Of course, higher standards will mean lower lending to higher-risk companies, reducing revenues for FCH (and perhaps for the lenders who fund its loans?). Furthermore, Funding Circle has recently shelved plans to open for business in Canada.
In short, FCH is drawing in its horns and battening down the hatches, just in case harder times appear on the horizon. Wonderfully sensible practice for lending, but at least temporarily impacting earnings for its shareholders.
FCH shares slump again
On Tuesday morning, Funding Circle shares dived to an all-time low of 112p, down almost 30% overnight to barely a quarter of their float price of 440p. Clearly, investors were disappointed by these latest results and responded by selling down their shareholdings. Subsequently, FCH shares have recovered slightly, settling just below 130p at Thursday afternoon's close, up around a sixth (16%) from their lowest low.
Even so, investors who bought at the float price of 440p have lost roughly seven-tenths (70%) of their initial outlay. Chief among these is Danish billionaire Anders Holch Povlsen, whose 10% stake in Funding Circle has plunged in value from £150 million at the float to a mere £45 million today. Ouch.
At 130p, are FCH shares now a bargain buy?
Funding Circle isn't the first 'fintech unicorn' (financial-technology firm valued at £1 billion or more) to have seen its share price crushed by weak results. Indeed, there is no shortage of examples of tech 'fallen angels' on both sides of the Atlantic whose market values have plunged due to disappointing growth prospects.
There is no question that FCH shares are firmly in the volatile and high-risk categories. In nine years of existence, the company has never made a profit, so its results are awash with the red ink of losses. Furthermore, its shares pay no dividend, making them doubly difficult to value using conventional yardsticks.
In addition, it's important to bear in mind one of the stock market's oldest adages: A share that has fallen 70% can still lose another 70% (and even continue to zero). In other words, FCH shares may be just as risky today as they were at their float, despite their considerably cheaper entry price.
FCH shares are still not for me
Funding Circle's reputation and credibility have taken a big hit this week, especially after claiming all was fine and dandy as recently as March. For me, its shares are a 'binary bet': either they will continue their downward descent or stage a recovery if or when growth resumes. Which outcome will arrive (heads or tails), I cannot say. However, I would say that FCH shares are certainly not suitable for widows, orphans and other conservative investors.
Personally, I'd sooner invest in Funding Circle's P2P accounts and earn a steady 4.5% to 6.5% a year while sleeping easily at night. With Funding Circle shares, I'd worry far too much about the return of my money, never mind the return on my money!
Read more:
4thWay's Funding Circle Review.
Funding Circle Buries Its Data: Should Lenders Be Worried?
After Falling 11%, Are Funding Circle's Shares A Bargain?
Independent opinion: 4thWay will help you to identify your options and narrow down your choices. We suggest what you could do, but we won't tell you what to do or where to lend; the decision is yours. We are responsible for the accuracy and quality of the information we provide, but not for any decision you make based on it. The material is for general information and education purposes only.
We are not financial, legal or tax advisors, which means that we don't offer advice or recommendations based on your circumstances and goals.
The opinions expressed are those of the author(s) and not held by 4thWay. 4thWay is not regulated by ESMA or the FCA. All the specialists and researchers who conduct research and write articles for 4thWay are subject to 4thWay's Editorial Code of Practice. For more, please see 4thWay's terms and conditions.
Our service is free to you. We don't receive commission from the above-mentioned companies. We receive compensation from some other P2P lending companies when you click through from our website and open accounts with them. This doesn't affect our editorial independence. Read How we earn money fairly with your help.