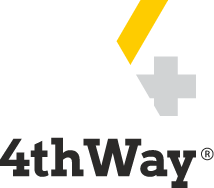 After Falling 11%, Are Funding Circle's Shares A Bargain?
Cliff is an experienced freelance investment journalist hired in as 4thWay's "Chief P2P Cynic" to give you the alternative view on lending. He is also a specialist in buying shares, so he analyses opportunities to buy shares in P2P lending sites or P2P investment funds. Read about Cliff.
On Tuesday, 26th November, the UK government announced that it had entered into a funding agreement with a leading peer-to-peer (P2P) lending company.
According to the Financial Times, the lucky recipient of £150 million of state funding to be lent to small businesses is Funding Circle, already one of Britain's biggest P2P players. Government-funded development bank the British Business Bank said this sum would help more than 2,000 UK firms to grow and expand in the face of Brexit-related uncertainty.
According to the Cambridge Centre for Alternative Finance, P2P loan providers such as Funding Circle provided around a tenth (10%) of all lending to SMEs (small- and medium-sized enterprises) in 2017, making P2P lending an increasingly important lifeline for British businesses.
Since September, anyone can buy shares in Funding Circle. This is an alternative to, or in addition to, lending directly to borrowers through its online lending platform.
Founded in August 2010, Funding Circle (with the stock-market symbol FCH) was a private company until the end of September this year, when it floated its shares on the London Stock Exchange.
Priced at 440p a share, this flotation valued the fast-growing P2P platform at £1.5 billion. Alas, within days of its flotation, FCH shares crashed in a much wider sell-off of tech shares, plunging to a mere 327p on 8th October. They have since recovered much of this decline and, as I write, they trade at 390p.
So, with its shares still 50p (11%) below their initial offer price, are Funding Circle's shares now a bargain buy?
How Funding Circle makes money
As an online marketplace for loans, Funding Circle matches companies looking for loans with individual and institutional investors looking to earn higher returns on their uninvested cash.
The company makes its money from the spread between the higher rates it charges borrowers and the lower rates it pays to lenders (P2P investors), plus additional fees paid by both borrowers and lenders. In other words, Funding Circle is like a broker, intermediary or introducer, being paid from both sides of a loan.
Funding Circle's loan book is growing strongly
In its eight years of existence, FCH has lent £5.6 billion globally to over 56,000 borrowers, largely in the UK and US, with a little lending in Germany and the Netherlands.
As at the end of September, Funding Circle managed loans (excluding property, which it is phasing out) worth almost £2.78 billion. This is over three-fifths (61%) more than the £1.73 billion managed a year previously. Likewise, new-loan growth is strong, rising by almost half (45%) to £1.6 billion in July to August 2018 (excluding property), versus £1.1 billion in the same months of 2017.
But so are its expenses and losses
In other words, in common with various highly rated tech 'unicorns', Funding Circle is growing fast. However, just like so many other tech firms, the firm has yet to make a profit. One problem for Funding Circle is that while its revenues are in a high-growth phase, so too are its expenses, as the following figures demonstrate:
Revenues: 2015: £32.0m | 2016: £50.9m (+59%) | 2017: £94.5m (+86%)
Operating expenses: 2015: £71.7m | 2016: £98.8m (+38%) | 2017: £131.4m (+33%)
Yearly loss: £39.6m | £46.6m (+18%) | £35.3m (-24%)
Although Funding Circle's yearly loss was lower in 2017 than in 2016, it lost £27 million in the second half of 2017, versus just £19.2 million in the first half of last year. In other words, as FCH expands its market share, it spends more and more money on growth, pushing it deeper into loss.
Funding Circle's shares are difficult to value (but they're not cheap)
Perhaps the biggest problem when analysing Funding Circle shares is that many of the usual financial metrics used to find a fair price for the shares do not apply.
For example, most long-established UK-listed companies make profits which, when translated into earnings per share, give potential investors an idea of how highly valued shares are in relation to their profits. Likewise, without any profits to distribute, it will be some while before Funding Circle shares start paying dividends (regular cash payouts distributed, usually half-yearly or quarterly) to shareholders.
Assuming Funding Circle's revenues in 2018 surge to, say, £150 million, and based its current market value of around £1.3 billion, Funding Circle is valued at perhaps nine times its revenues. Valued against this basic measure, its shares look very toppy (fully priced for growth) and certainly too rich for my blood. (and that of most value investors, I imagine).
A lesson from America
As the first UK stock market-listed P2P lending website, Funding Circle is blazing a trail that other P2P firms are sure to follow in time. However, investors considering buying its shares should take heed of two similar US flotations of P2P firms.
Within weeks of each other in 2014, US P2P sites Lending Club (LC) and OnDeck Capital (ONDK) floated on the New York Stock Exchange. On floating, LC was valued at $5.4 billion, while ONDK was worth $1.3 billion. Today, LC is worth a mere $1.4 billion, while ONDK is worth just $570 million. In other words, their shares have crashed by almost three-quarters (74%) and more than half (56%) respectively. Ouch!
In summary, while Funding Circle shares might just be worth buying at some point in the future – when it starts making repeat profits while continuing to grow rapidly, for example – I would caution against buying them at today's price of 390p. For me, its shares are nothing more than a punt right now, especially if the credit market turns nasty in the next recession!
Read more: Have Investors Really Made Money From P2P Lending Funds?
Visit Funding Circle.
Independent opinion: 4thWay will help you to identify your options and narrow down your choices. We suggest what you could do, but we won't tell you what to do or where to lend; the decision is yours. We are responsible for the accuracy and quality of the information we provide, but not for any decision you make based on it. The material is for general information and education purposes only.
We are not financial, legal or tax advisors, which means that we don't offer advice or recommendations based on your circumstances and goals.
The opinions expressed are those of the author(s) and not held by 4thWay. 4thWay is not regulated by ESMA or the FCA. All the specialists and researchers who conduct research and write articles for 4thWay are subject to 4thWay's Editorial Code of Practice. For more, please see 4thWay's terms and conditions.
Our service is free to you. We don't receive commission from the above-mentioned companies. We receive compensation from some other P2P lending companies when you click through from our website and open accounts with them. This doesn't affect our editorial independence. Read How we earn money fairly with your help.