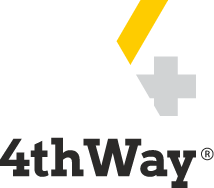 P2P Lending Standards Must Be Maintained
In a recent report for Landbay, Andrew Hagger of MoneyComms set out his concerns for the P2P lending industry and for individual lenders as the industry grows, as well as his solution:
"It's vital that robust risk management procedures are maintained as the sector expands.
"With rapid expansion for the sector on the cards it's important that [P2P lending companies] don't lose sight of the fact that it is someone else's money they are lending, and therefore risk needs to continue to be accepted intelligently and managed effectively.
"Remaining true to key traits such as clarity, openness and transparency are essential if P2P is not [to] end up with a similar murky reputation as the established banking giants.
"It's also important that any P2P new entrants, particularly in the specialist and more niche areas of development finance should have a raft of practical expertise in their field.
"Success of businesses dealing in complex financial transactions require[s] more than just a clever mid-20's whizz kid who may be a master when it comes to spreadsheets. The regulator should ensure this sort of situation doesn't arise and weed out would-be new entrants that are not fit for purpose and would threaten the reputation of the P2P sector."
*Commission, fees and impartial research: our service is free to you. 4thWay shows dozens of P2P lending accounts in our accurate comparison tables and we add new ones as they make it through our listing process. We receive compensation from Landbay, and other P2P lending companies not mentioned above either when you click through from our website and open accounts with them, or to cover the costs of conducting our calculated stress tests and ratings assessments. We vigorously ensure that this doesn't affect our editorial independence. Read How we earn money fairly with your help.