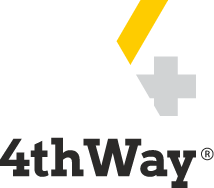 ArchOver Update On COVID-19
By ArchOver.
The outbreak of the Covid-19 pandemic, and the subsequent societal restrictions enacted by governments to combat this crisis, have brought great uncertainty to the international economy, and have placed many businesses into uniquely challenging situations.
ArchOver* has been in close contact with all of our borrowers throughout these proceedings to ensure that they are effectively supported over the course of this period.
As with any investment portfolio, some businesses will be better positioned to handle the forthcoming challenges than others, however ArchOver is pleased to report that many of our borrowers seem well placed to weather the economic tumult.
For some there are even genuine opportunities for growth, with some businesses experiencing increased exposure to the NHS supply chain.
Our Loan Management & Monitoring Team in conjunction with our credit analysts continue, as normal, in reviewing all outstanding loans across our active loan book. It is early days in this crisis and our initial view is as follows: it is considered that many businesses should not face too many difficulties over the shorter term, and more significantly, many may actually see benefits to their operations.
Borrowers which are largely reliant on income from debtors may feel limited strain brought on by the pandemic; however, by working closely with these businesses, we can tackle these issues together.
As is to be expected, a handful of our borrowers are facing more immediate concerns as a result of the current crisis. In these scenarios, we are working constantly with their respective management teams to devise a plan to support them as best we can over the next few weeks and months.
Interestingly, no borrowers have requested an interest payment holiday and ArchOver has no current plans to offer one.
The main issues our borrowers are facing are:
Delays to and/or cancellation of contracts.
International sales restricted due to travel limitations.
Work sites including courts deemed non-essential for travel.
Delays to new market expansion.
Lack of an online presence.
Weak cash reserves.
Customers unable to pay/going out of business.
Labour issues.
Providing effective assistance to our borrowers is at the heart of what ArchOver does, and we will endeavour to provide tailored solutions to all, but with a particular focus on our at-risk borrowers throughout this difficult period, while not applying undue and potentially detrimental punitive measures.
It is important to treat all customers fairly and to provide forbearance where possible, and especially vital not to be overzealous in trying to recover assets where other avenues are available.
This support may take one of the following forms:
Loan extensions.
Partial facility amortisations.
Relaxing or delaying fees.
Freezing repayments.
Refinancing.
Assistance finding new lines of funding.
Any material changes to the facility will be analysed to determine what the potential impact (positive or negative) will be on the business.
In addition to speaking with all borrowers on a weekly basis, ArchOver will continue to monitor all borrowers monthly and will continue requesting a collateral report by the 5th day of the month following their month end.
We will also require management accounts by the 20th day of the month following their month end and a declaration from the director of the company, declaring: "All HMRC payments and filings are up to date (unless otherwise stated), and there are no known breaches in line with the agreements of the ArchOver loan covenants."
ArchOver will continue to communicate with our lenders on individual borrowers as developments or relevant changes arise but would request that questions from lenders regarding specific borrowers should be, if possible, held back until such developments or changes are highlighted by ArchOver.
ArchOver appreciates the continuing support of our lenders during these challenging and uncertain times.
*Commission, fees and impartial research: our service is free to you. 4thWay shows dozens of P2P lending accounts in our accurate comparison tables and we add new ones as they make it through our listing process. We receive compensation from ArchOver and other P2P lending companies not mentioned above either when you click through from our website and open accounts with them, or to cover the costs of conducting our calculated stress tests and ratings assessments. We vigorously ensure that this doesn't affect our editorial independence. Read How we earn money fairly with your help.