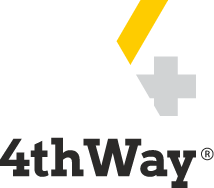 Best Alternatives To Assetz Capital For Investors
Out with the old, in with the new!
While some lending businesses make the switch into P2P lending, others switch away to another business model. Assetz Capital announced that it was doing the latter just a few weeks ago.
Lenders in P2P have made a lot of money from platforms that have moved out of P2P lending. Typically, lenders earn more money in the earlier years of a P2P lending provider's existence. This is partly because lenders expect higher rates to compensate for the newness of those P2P lending companies.
It's also because P2P lending companies can be more selective in the earlier years when they are smaller: they can arrange lending with not just the best quality borrowers, but also those among that group who don't shop around for lower prices.
But, as the years go by, lending rates tend to fall from being much too high for the intrinsic risks involved in those loans. The returns you earn reach a more appropriate balance for both lenders and borrowers.
Naturally, there are exceptions. Not all P2P lending companies are good at what they do, which is why lenders are more demanding at the start. But, overall, lenders have made the most money before bad debts when lending earlier on.
Those lending through Assetz Capital have been among the hardest hit by falling lending rates over the years, which were paying around 4.5% in the end. Its lending accounts haven't been on any of 4thWay's specialists best lending accounts lists for some years. This is largely because the rates became rather less attractive compared to quite a few similar competitors. Assetz Capital's growth, which has led to a total of £1.5 billion in loans since 2014, had come at the cost of shrinking rewards for lenders.
Lots of high-quality options abound
Since Assetz Capital's launch, other companies have either sprung up or switched to P2P lending from other lending models.
Many of these often have a huge oversupply of quality borrower applications and are just waiting for more lenders to catch on to how attractive they are.
An oversupply of loans is not guaranteed!
Just a quick aside: while P2P lending companies often have an oversupply of good borrowers to keep lenders happy, there's typically something of a see-saw motion in terms of borrower applications versus lender demand.
The "see-saw" of supply and demand occurs because prices for borrowers are fairly stable and lending returns are too. The flip side of this stability is the kind of swings we see in whether borrowers or lenders are more interested at present. That can also hit your ability to sell loans early, at times, leaving you waiting for the borrowers to repay you naturally – with additional interest.
It's easiest to understand this if you contrast it with the stock market. There, supply-and-demand is easily met, however it swings about. But it does this at the cost of stability: at the most extreme times, most people can still buy and sell as much as they want, but at the cost of stability – through either rocketing or plummeting share prices. I.e. there's no stability for investing returns, but you have a satisfied supply side and demand side, with the ability to always exit immediately.
Here are the best alternatives to Assetz Capital today, according to 4thWay's specialists, who have had a perfect record in calling profitable and loss-making P2P lending accounts since 2014.
Here are the best alternatives to Assetz Capital
The high-quality offerings that you'll find most comparable to Assetz Capital will depend on precisely which aspects of it that you appreciated. Because Assetz Capital was very versatile.
Each of the following providers does two or three of those aspects at least as well – and probably better – than the now-closing all-rounder.
You might also take the opportunity to spread your money more widely across several of these lending accounts. 4thWay's specialists believe that most people should use at least six lending accounts to lower their risks even further.
Replacing Assetz Capital's lending results and easy auto-lend with Invest & Fund and Loanpad
I think that most people like Assetz Capital for a combination if its lending results and its easy auto-lend option.
On those counts, two P2P lending providers make the best alternatives to Assetz Capital, depending more precisely on what you want.
Invest & Fund seems like the closest if you're looking for auto-lend – with more generous lending interest rates than Assetz Capital. You earn 6.75% in its lending account or 6.25% in its IFISA.
Even with higher rates than Assetz capital, it also has a much better record in terms of loans paying on time and not turning bad.
Assetz Capital, in contrast, typically had quite a few loans that needed pursuing through the courts and it didn't always manage to recover all the bad debt. (Although its reserve funds have so far typically covered any of that shortfall, so that lenders don't suffer lower returns than initially projected.)
The minimum you need to start lending through Invest & Fund is £2,500, with no more than 10% of your money going into any one loan. Try to spread across even more loans than that by dripping your money in over several months.
Read the Invest & Fund Review or visit Invest & Fund*.
Loanpad's rates are a bit better than Assetz Capital's, as it pays 4.9% in its best account. Yet its extremely safe loans have far less risk than Assetz Capital's and your money is spread across all of them. That's why Loanpad is a core holding for many people who do P2P lending.
As the minimum lending amount is just £1, this is affordable in the same way that Assetz Capital was.
Read the Loanpad Review or Visit Loanpad*.
Unlike Assetz Capital, neither Invest & Fund or Loanpad have a reserve fund, but that is easily countered by the higher rates and loan quality.
Furthermore, one of the constant nags our specialists regularly told our readers about Assetz Capital was that its reserve fund never operated with complete transparency.
As you instead earn higher rates in better loans through Invest & Fund and Loanpad, this is more simple and transparent.
Best alternatives to Assetz Capital for small investors who want to choose their own loans: CrowdProperty or Kuflink
Invest & Fund does also allow people to choose their own loans, but only to sophisticated or wealthy lenders.
That's why the most similar options to Assetz Capital in this regard are CrowdProperty and Kuflink. Each of these emphasise other aspects of Assetz Capital too.
CrowdProperty has the edge on interest rates, paying far more than Assetz Capital at 7.64%, currently. Also, lenders still haven't suffered any losses on any loans.
Kuflink has also had great results, paying around 7% returns in its Self-Select account, while it also takes the first 5% loss on every one of the loans you choose to lend in.
Kuflink has the edge over CrowdProperty on the minimum lending amount, which is £100 per loan. That's closer to Assetz Capital's £1 minimum. With CrowdProperty, you need £500 per loan.
Read the Kuflink Review or Visit Kuflink*. | Read the CrowdProperty Review or visit CrowdProperty.
Best alternative for lending to landlords with commercial properties: Proplend
Assetz Capital was versatile in the types of lending it did. All the above mostly do development lending, but, like Assetz Capital, Proplend helps you to lend money to landlords who are leasing out their offices, restaurants, care homes and other commercial properties.
Proplend's record has also been incredible and it contains the risks extremely well. At the same time, it pays around 7% lending rates.
Where Proplend doesn't compare to Assetz Capital is that it is more frequently tougher to get your money lent out. Even so, there's an auto-lend option and you can put money in your account as and when opportunities are becoming available.
Read the Proplend Review or visit Proplend*.
Best alternative for lending to landlords with residential properties: Assetz Exchange
Assetz Exchange effectively offers you lending to landlords who own residential properties – which was another kind of lending Assetz Capital did.
If you continue to have an affinity for Assetz Capital, the CEO of the now closing P2P lending company is a major shareholder in Assetz Exchange. Hence the similar names.
Like Assetz Capital, Assetz Exchange sort of has a reserve fund, but it's a bit complicated and it won't truly become relevant until it has more money in it.
The fact is though that a reserve fund is entirely unnecessary for these loans, which are to landlords with tenanted properties that are earning more than enough rent to cover the loan payments. Right now you're earning something in the region of 5.6%.
Read the Assetz Exchange Review or visit Assetz Exchange.
Best alternative to Assetz Capital for junior lending: CapitalStackers
You won't have noticed the benefits in the auto-lend accounts, but if you lent through Assetz Capital's manual lending account, you might have tried to earn more interest by focusing on junior loans.
Junior loans are where you're not first to get your money back if there are other lenders and the property needs to be forcibly sold after the borrower becomes unable to pay.
CapitalStackers gives you these sorts of loans with extraordinary care. Average returns have been stably over 12%.
CapitalStackers does differ from Assetz Capital in that it's much slower to approve loans and hasn't shown that it can scale up quickly. So you'll probably have to be patient while waiting for loans to put your money into.
Read the CapitalStackers Review or visit CapitalStackers*.
Best alternative to Assetz Capital with a reserve fund: HNW Lending
With Assetz Capital gone, there are next to no property-lending options at present with reserve funds.
HNW Lending is similar in having a reserve fund if you use its auto-lend facility.
Its reserve fund is, however, less transparent than Assetz Capital's was in the end. But we know that, at least up to September 2022, its reserve fund had covered all bad debts and late payments so far. As with Assetz Capital, HNW Lending isn't actually obliged to use the reserve fund cash for your benefit or only to use it for meeting missed payments or bad debts.
HNW Lending's loans are in one way the most similar in profile to Assetz Capital's. Both lending providers tend to have a lot of loans that turn bad, although ultimately they are extremely good at recovering those bad debts – usually in full. Lenders earn interest throughout the bad debt period.
You should know that, in property lending, the interest paid by the borrowers and the quality of the property security is far more important than reserve funds.
HNW Lending pays a lot more than Assetz Capital, currently targeting 7.1% interest.
Read the HNW Lending Review or visit HNW Lending*.
There are other similar providers
You'll find more options in our comparison tables. We list good and bad options in the comparison tables – where you'll find that our specialists' reviews of each explain what they think. Most lending accounts listed in our comparison tables are very good, because bad providers usually drop out of 4thWay's rigorous assessment procedure long before it's finished.
Many providers haven't opened up to the week's long scrutiny of 4thWay's specialists or don't provide 4thWay with the access and data needed to check they're maintaining high standards. If you like to research for yourself and consider further options, you can see a list of 27 Peer-To-Peer Property Lending Websites.
Independent opinion: 4thWay will help you to identify your options and narrow down your choices. We suggest what you could do, but we won't tell you what to do or where to lend; the decision is yours. We are responsible for the accuracy and quality of the information we provide, but not for any decision you make based on it. The material is for general information and education purposes only.
We are not financial, legal or tax advisors, which means that we don't offer advice or recommendations based on your circumstances and goals.
The opinions expressed are those of the author(s) and not held by 4thWay. 4thWay is not regulated by ESMA or the FCA. All the specialists and researchers who conduct research and write articles for 4thWay are subject to 4thWay's Editorial Code of Practice. For more, please see 4thWay's terms and conditions.
*Commission, fees and impartial research: our service is free to you. 4thWay shows dozens of P2P lending accounts in our accurate comparison tables and we add new ones as they make it through our listing process. We receive compensation from CapitalStackers, Invest & Fund, Kuflink, Loanpad and Proplend, and other P2P lending companies not mentioned above either when you click through from our website and open accounts with them, or to cover the costs of conducting our calculated stress tests and ratings assessments. We vigorously ensure that this doesn't affect our editorial independence. Read How we earn money fairly with your help.