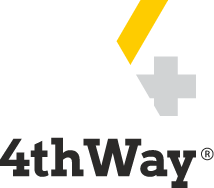 Alternatives To Wellesley
In light of the Wellesley article setting out why Neil would sell Wellesley loans, it got me thinking what alternatives are there for our money.
Simplicity and low risk
I'm guessing that some Wellesley* lenders probably want simple accounts and I think they want low risk. They also want to be able to spread their money around with ease and a true, segregated, pre-funded reserve fund to cover losses.
The possibilities that spring to mind are Lending Works*, Zopa and RateSetter. The first two do consumer loans, which are intrinsically lower risk than development lending. RateSetter does consumer loans, business loans and development lending.
With a tiny bit more of a learning curve, Funding Circle can become just as effortless. It doesn't have a reserve fund, but it pays higher interest to compensate you for that. Funding Circle does business loans and developments.
All of these have products with five PLUS Ratings, 4thWay's top rating. This is due to providing more than enough information to assess the risks mathematically, and the conservative tests used indicate that you can expect to do well even in a serious recesssion or property crash.
These currently pay between around 3% and 7% (after expected losses in the case of Funding Circle).
Property lending
Others of you might be interested in property lending. I think Landbay* and Proplend* are at the lower-risk end. These two also have top 4thWay PLUS Ratings.
Both of these P2P lending sites only lend to borrowers that have properties receiving rent – rental properties. This sort of mortgage lending is intrinsically much lower risk than development lending.
Both sites focus on experienced borrowers who have properties that are considerably more valuable than the loans. The rent also has to be at least 1.25 times higher than the mortgage payments.
Landbay doesn't spread your money around as much as Zopa, RateSetter and Funding Circle, but it still looks to spread it around where possible. It is also very simple to use and has a reserve fund.
Proplend offers very few loans to lend in and the smallest loan you can do is £1,000. You also have to choose individual loans yourself. But you can select loans that are protected by rental properties worth twice the size of the loan.
Lending on developments
Perhaps you're still attracted to development and bridging (short-term property) lending? Then why not look to earn the high interest rates usually associated with such loans?
FundingSecure and MoneyThing both offer such loans (among other types of lending) and you can look through their records. FundingSecure often provides the initial loan valuation to make it easier to see how good the properties are, as opposed to just the expected sale price of the development if it is successfully completed. It also provides written updates on the progress of each loan.
For real bargain hunters, HNW Lending* offers some incredible property opportunities. The loans can be for as little as 9% of the property valuation and still you get 6%-10% interest. It hasn't added public information on the performance of its loans yet, but they are all on track. The minimum loan is a huge 10,000 though and its website could still do with a fair bit of tidying.
You need to pick and choose individual loans yourself for all of these.
Whatever you do, make sure you spread your money across lots of P2P lending sites and a great many loans.
Read Wellesley Alert: Why I'd Sell Wellesley Loans.
Independent opinion: 4thWay will help you to identify your options and narrow down your choices. We suggest what you could do, but we won't tell you what to do or where to lend; the decision is yours. We are responsible for the accuracy and quality of the information we provide, but not for any decision you make based on it. The material is for general information and education purposes only.
We are not financial, legal or tax advisors, which means that we don't offer advice or recommendations based on your circumstances and goals.
The opinions expressed are those of the author(s) and not held by 4thWay. 4thWay is not regulated by ESMA or the FCA. All the specialists and researchers who conduct research and write articles for 4thWay are subject to 4thWay's Editorial Code of Practice. For more, please see 4thWay's terms and conditions.
*Commission, fees and impartial research: our service is free to you. 4thWay shows dozens of P2P lending accounts in our accurate comparison tables and we add new ones as they make it through our listing process. We receive compensation from HNW Lending, Landbay, Lending Works, RateSetter and Wellesley, and other P2P lending companies not mentioned above either when you click through from our website and open accounts with them, or to cover the costs of conducting our calculated stress tests and ratings assessments. We vigorously ensure that this doesn't affect our editorial independence. Read How we earn money fairly with your help.