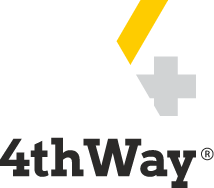 How To Pass The P2P Lending Appropriateness Tests
If you lend through UK-based peer-to-peer lending platforms or through IFISA providers, most of them will now ask you to pass simple, multiple-choice tests of knowledge. These tests are called "appropriateness tests".
The tests help you to understand what it's like to lend through each specific online peer-to-peer lending or IFISA platform. If you can't understand, it's not appropriate for you.
The appropriateness tests are an excellent idea. If only the same standard applied to all investments, such as the stock market!
Jump to how to pass the appropriateness tests.
Use 4thWay to pass the tests with a greater level of understanding
4thWay's goal is to ensure lenders using our ratings, comparison tables andresearch are the best educated in the world. We think we clearly succeed at that thanks to our specialist skills, and our candid, independent opinions.
In this series on the peer-to-peer lending companies appropriateness tests, we continue your education by explaining more details about what each providers' questions mean, why the correct answers are the right ones, and what important facts and viewpoints are missing!
You get lots of tips to ensure that 4thWay users are the most knowledgeable when getting started. Do read this in combination with 4thWay's P2P provider reviews and our comparison tables.
The appropriateness tests are mostly easy, but watch the booby traps
For the most part, the questions are easy to answer if you have spent enough effort to understand what you're doing.
You're always asked about whether your lending is protected by the FSCS – a government scheme funded by the banks and other regulated businesses. And you're asked questions specifically about the P2P lending website that you're applying for, such as whether business borrowers have signed a legal guarantee to personally repay the loan if their businesses are unable to.
But these appropriateness tests do contain some booby traps that even the most experienced lenders could fall into:
Trap 1: ambiguity
Some questions are worded so poorly that it's impossible to know how to answer correctly.
For example, one P2P lending company allows you to either choose loans yourself or use its auto-lend service. Yet one question asks you if lenders choose loans for yourselves. How would you answer that if you wanted the P2P lending company to allocate your money automatically?
I think the only way to know how to answer is with 4thWay's help.
Trap 2: pure guesses
4thWay's specialists have seen questions that lenders could only possibly guess the answers to.
For example, one P2P provider expects you to answer a question by confirming that it has fraud insurance. That insurance might help recover bad debts in some limited circumstances.
But the problem is that the provider doesn't mention this insurance anywhere on its website! Indeed, across many meetings,, emails and data transfers over the past five years with 4thWay's specialists, the fraud insurance has only come up once – as a small entry in our initial questionnaire to the P2P company. I'd forgotten all about it.
Fraud insurance is not likely to be used very much due to preventative measures taken to detect possible fraud and because of the tricky insurance small print. That's why it's not very common. But you still need to know about it to answer the question correctly. And if even I didn't remember it, how could you?
Now we do know. So with 4thWay's help, you'll pass that appropriateness test correctly.
A tip on learning about those little details
You can see the little specifics like whether a P2P lending website or IFISA provider has fraud insurance for yourself by using 4thWay'S very detailed comparison tables. To do that, go to the main P2P lending compare page or main IFISA compare page,  select the checkboxes to the right of the entries that you are interested in, and then click a button at the top saying "Get more details".
Trap 3: sinking in jargon
Finally, even where the questions are not ambiguous and you have enough information, we can't blame you if some of the jargon is somewhat confusing or daunting.
For example, one multiple-choice answer is:
"[The interest rate] doesn't vary because the rate of return is agreed with the Borrower as an annualised rate, compounded monthly so interest accrues up to the date of repayment. That means the return is fixed."
Headache City. So 4thWay is here to help explain what things like that mean in plain English when you want to take any of these tests.
There's no substitute for learning what you're doing
The typical 4thWay user knows far more than most lenders.
While 4thWay helps you to answer the peer-to-peer lending appropriateness tests, there's no substitute for learning what you're doing using 4thWay's guides, reviews and articles, and by looking into the opportunities for yourself.
For each P2P lending provider or IFISA provider listed below, we don't just help you answer their tests, but give you additional information and opinion on that specific provider.
Take screenshots of the tests as you do them
When investing in anything, I've always thought it sensible to take a copy of all legal text and risk warnings that I'm shown. In this case, I also take a copy of the questions asked in the tests. You might one day need this to prove an investment wasn't properly explained to you.
There's usualy a "Print" or "Screen print" button on your computer. Press that and then paste it into a Word document.
Take the appropriateness tests with 4thWay's help
Click to read 4thWay's help on all of the following appropriateness tests. You'll get extra information and hints that help you to understand more deeply what it is that you're doing:
ArchOver: How To Pass ArchOver's Appropriateness Test.
CapitalStackers: How To Pass CapitalStackers' Appropriateness Test.
HNW Lending: How To Pass HNW Lending's Appropriateness Test.
LendingCrowd: How To Pass LendingCrowd's Appropriateness Test.
Lending Works: How To Pass Lending Works' Appropriateness Tests.
Loanpad: How To Pass Loanpad's Appropriateness Test.
Further reading:
How To Easily Qualify As A Self-Certified Sophisticated Investor To Lend Freely Through Any P2P Lending Website.
Do "Sophisticated Investors" Have Less Legal Protection?
Who Can Invest In P2P Lending?
Independent opinion: 4thWay will help you to identify your options and narrow down your choices. We suggest what you could do, but we won't tell you what to do or where to lend; the decision is yours. We are responsible for the accuracy and quality of the information we provide, but not for any decision you make based on it. The material is for general information and education purposes only.
We are not financial, legal or tax advisors, which means that we don't offer advice or recommendations based on your circumstances and goals.
The opinions expressed are those of the author(s) and not held by 4thWay. 4thWay is not regulated by ESMA or the FCA. All the specialists and researchers who conduct research and write articles for 4thWay are subject to 4thWay's Editorial Code of Practice. For more, please see 4thWay's terms and conditions.